World champion to Host Swim Masterclass at Better, Workington Leisure Centre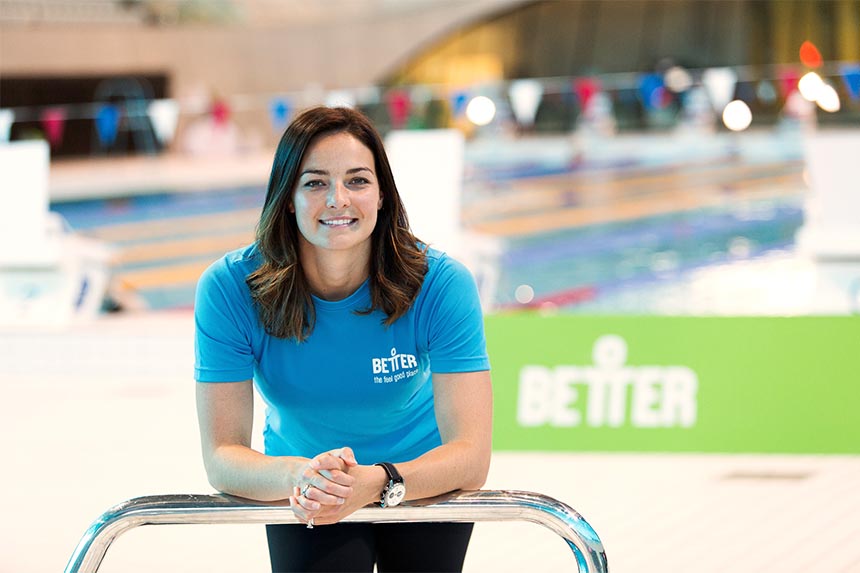 Olympic silver medallist and two-time world 10 km open water swimming champion Keri-anne Payne will be hosting a swimming masterclass at Workington Leisure Centre on Saturday 17th March 2018.
The session will see 40 children from both Workington and Cockermouth Swimming Clubs enjoy a masterclass pool session followed by a Q&A with Keri-anne Payne herself, where the children will have the opportunity for photographs and autographs.
 Keri-anne will share her Olympic experiences, offer advice on healthy eating, insights into overcoming setbacks and how to achieve your swimming potential.
Gregg Holland, Head of Service for Better in Cumbria says: "We're delighted to welcome Keri-anne to Workington. There are some very talented swimmers in our local clubs and we hope they have a great time and pick up some tips from Keri-anne which will help them with their own training and competition preparation."
Workington Leisure Centre is run by GLL under the Better brand on behalf of Allerdale Borough Council. The Council's Executive member for sport and leisure, Michael Heaslip, says: "I very much welcome Keri-anne to our new leisure centre in Workington. I'm sure it will be a great day for everyone involved and she'll be an inspiration to all the kids enjoying the masterclass. Who knows, maybe sometime in the future one of them will come to do a masterclass of their own with Olympic medals in hand. I do hope so."
Keri-anne Payne says: "I'm a passionate advocate of swimming for fitness and wellbeing, it's an exciting and rewarding sport that people of any age and any ability can enjoy and should join in with.
"I know there are a huge range of people who take part for many different reasons, whether it's to get fitter, complete a personal challenge, or work towards a swimming event."
Share It: