Keswick to Threlkeld 5km Challenge Launched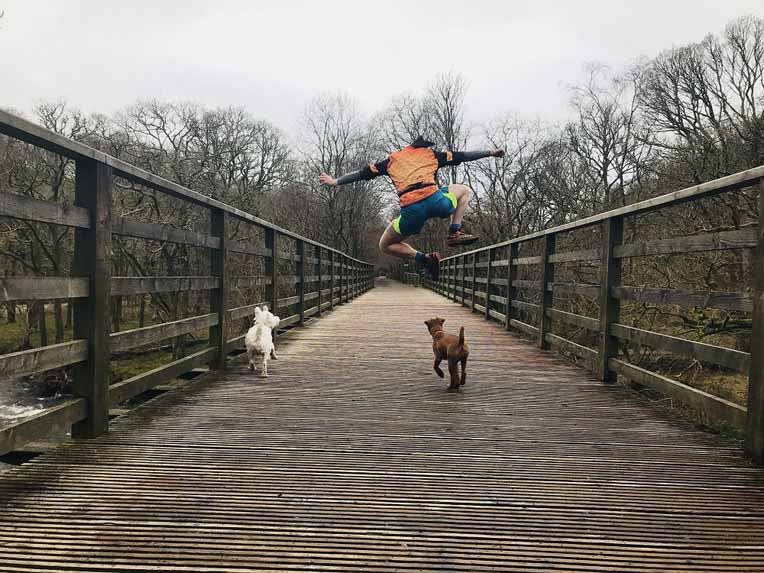 The Lake District Foundation has launched a special 5km challenge to raise funds to reconnect the Keswick to Threlkeld railway path.
The Lake District Foundation is inviting everyone to get involved in their latest fundraising initiative, no matter where you are in the world.
This is a call to all lovers of the Lake District to complete 5km, donate £5 (text 'KTOT18 £5' to 70070), document the attempt either by a photo or quick video, nominate five friends and share via social media using #K2TChallenge.
Lake District based endurance athlete Sean Conway, the Lake District Foundation Ambassador, is delighted to support the challenge and encourages everyone to get behind the campaign. Sean said: "The K2T Challenge is such a fantastic way to encourage people to get outside and enjoy a fun trail open to everyone. It's great, you can pick your preferred discipline, whether it be walking, jogging, taking the dogs for a walk, cycling, sailing, pushing the pram, rowing or even on the treadmill in the gym. It doesn't matter how, the ask is you simply complete 5km, donate £5 and nominate five people to do the same".
The funds raised will go towards reconnecting the Keswick to Threlkeld railway path, some parts of which were severely damaged during the floods in 2015.
Two of the old railway bridges that crossed the River Greta were washed away and one bridge left at risk of collapse and around 200 metres of the path surface disappeared into the floodwaters.
Heather Askew, Fundraiser for the Lake District Foundation suggests if you are visiting Keswick why not take on the challenge on the remaining path today. Heather said: "The route starts besides Keswick swimming pool, just follow the old railway line along a peaceful traffic-free, tree-clad, path up to the first missing bridge, beside the River Greta. You'll see first hand why we need your help to raise funds to reconnect the route".
In December 2017 the LDNPA were delighted to announce a major funding boost to the project, a £2.5 million grant from Highways England and a partnership with the Lake District Foundation to jointly fundraise the shortfall of around £3 million.
You can help reconnect the route by donating today in the following ways:
o   lakedistrictfoundation.org/donate-now/reconnectK2T
o   Text 'KTOT18 £5' to 70070
o   Send a cheque made payable to The Lake District Foundation (mark the back K2T)
Share It: