Ex Haven Rugby League Star Wins Award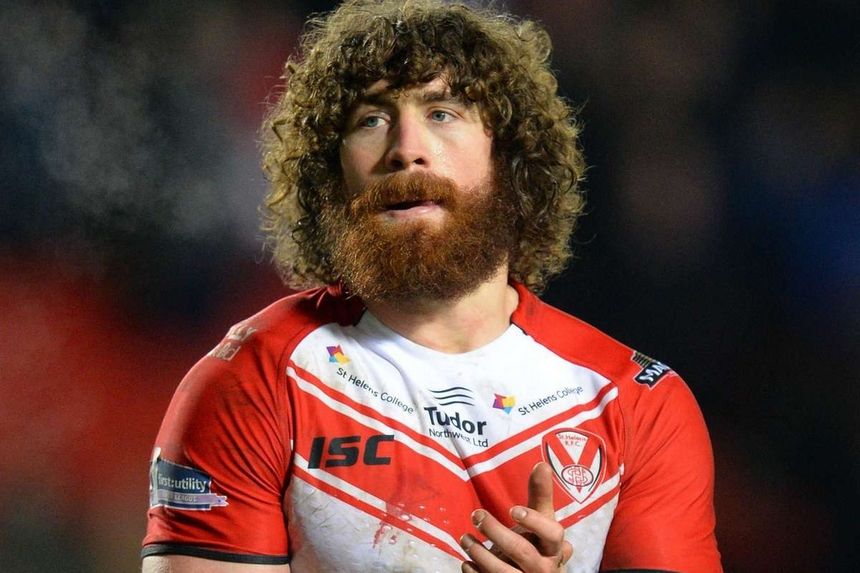 Image: Liverpool Echo
It has been a good season for our local rugby star Kyle Amor. His team St Helens have finished a very respectable fourth place in the league, booked themselves a place in the Super League semi-final and he has lifted the club's player of the year award thanks to a string of standout consistent performances. Niall Spence spoke to Kyle as his meteoric rise only continues.
Born in Whitehaven, the 6ft-2, 16st Cumbrian thoroughbred prop, learned his trade at Haven before securing a deal to Super League giants Leeds Rhinos. Amor returned to the Recreation Ground on loan in 2010. A spell at Wakefield Wildcats followed before he was snapped up by legendary Merseyside rugby club St Helens for £50,000 where he currently plys his trade.
Despite the resounding success surrounding the conclusion of the season. It has not always been an easy ride for Kyle and his team mates at Saints. The rugby club went through a rocky patch mid season, being head-sratchingly beaten by lesser opponents and dropping vital points.
"Fans were calling for players heads".
Kyle explained: "The hardest part of the season probably came around June when fans were calling for players and coaches' heads.  We'd gone through a string of games being turned over by teams we really shouldn't have being getting beat by. That's not what the fans of such a big club like St Helens – where they're used to winning things – expect.
"It's hard because it leaves you scratching your head a bit. There's a leadership group at St Helens that consists of about four or five players including myself. We got all the lads together after training one day and formed a meeting and said; 'we've got three months left, what do we want to be remembered by, do we want to be remembered as one of the worse sides from this club or do we want to dig deep'?
"Thankfully we got everyone working really hard for each other. You trust each other and you play for each other. That was a really tough time mentally but we managed to turn it around and we haven't been beaten since June."
And turn it around they did. Saints went on a run of impressive performances including an emphatic 23-4 win over local rivals Wigan Wanderers.
"We went to Wigan and managed to turn them over in convincing fashion".
Kyle said: "One of the highlights of my season was when we went out to Wigan and managed to turn them over in quite convincing fashion. To put in such a dominant performance in front of a sell out crowd was a real highlight."
Never one to rest on his laurels or let the occasion go to his head Amor is already looking forward and prepping his game plan for the next rugby season ahead.
Kyle said: "The big thing for me next season is to keep consistently playing well. I'm getting older now. I need to keep putting in 7/10 after 7/10 and keep doing all the right things consistently. I need to keep showing the younger lads this is how we do it as well; in life and on the field. You can learn from your mistakes like I have. I need to keep showing them what's the right or wrong thing to do and explain that if you keep doing the right things all the time you start getting results and with that hopefully comes the chance of international honours."
Amor is a man completely invested in his sport. Like nearly all of his compatriots on the rugby pitch Kyle has amassed his fair share of bumps and bruises. Ever the professional, he shrugs them off and soldiers on.
"Bumps and bruises they're part and parcel".
"The bumps and bruises they're part and parcel of the game. We're always playing with a knock or two. It'll  be nice to have a break at the end of the season. We only get about five weeks off, but I don't know how it'll go yet; if we win (the final), excellent but I've never been to a final and lost yet so I'll have to learn how to deal with that if we don't win it.
"It'll do me the world of good to switch off and relax from the game for a bit, it's so full on. When I was working at Smiths in Workington once you clocked out that was it you didn't think anymore about it. With rugby it's constantly on your mind so it'll be nice to relax and maybe go on holiday, I'll just take it as it comes. I'll be going up to Whitehaven for a bit to see my mate and Whitehaven's captain Scott McAvoy. We're all getting together for a catch up for his testimonial."
Saints head coach Keiron Cunningham and his staff instilled the award on resident Mr Consistent Amor after a superb season at the heart of the squad.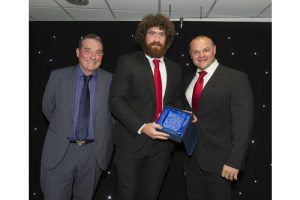 "If I could swap it to win the final I'd do it right away".
Kyle explained: "I'm hugely proud and honoured to have my name on that trophy. It will be something I'll look back on at the end of my career and hold in high regard. The names that have gone before me are legends and I never would have thought seven years ago when I left Whitehaven that I'd be at St Helens and winning the player of the year award. It's one of those things, you couldn't do without the lads around you. We've been in good form and I've been rewarded so I'm happy with that.
"But if I could swap it to win the final I'd do it right away. It's all good having a good season but if you come away at the end with nothing to show for it then what's the point."
Follow Kyle and his teammates in their bid to lift the Super League trophy at: www.saintsrlfc.com
Share It: