Keeping finances on an even keel may be Carlisle United's next goal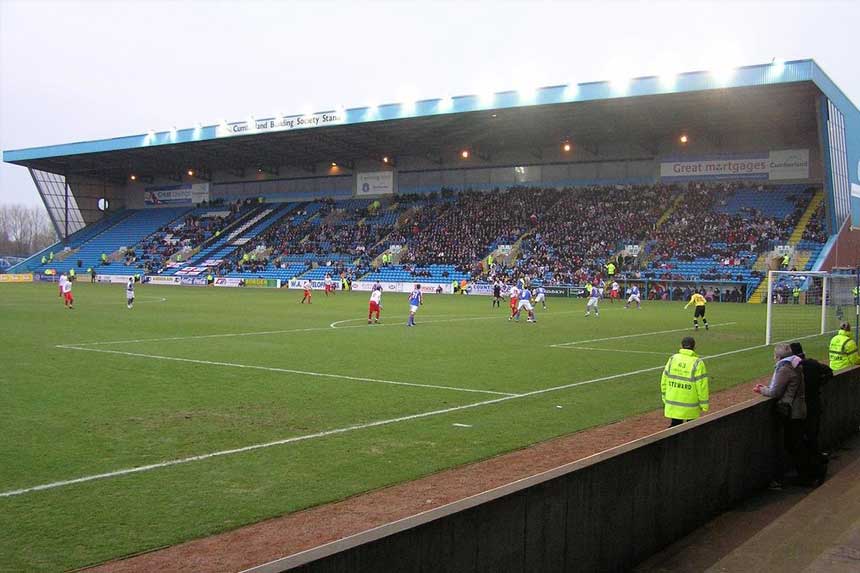 By Ross Brewster
There are more questions than answers as Carlisle United's season draws to a close.
Following United has rarely been dull. I'm coming up to my 60th season of watching the Blues next year and, during that time, I have witnessed some brilliant ups and quite a lot of depressing downs.
I can't recall a season's ending surrounded by as much uncertainty: uncertainty about the manager, out of contract players, lack of movement towards a new ground and the real elephant in the room, the financial position.
Keith Curle's policy has essentially been to sign established players. His own reputation has certainly not suffered during his time at Brunton Park. Remember how close to losing league status Carlisle were when he arrived. However, improved league positions have not led to better attendances, which has to be of concern.
For an attractive cup tie United can draw in several thousand part-timers. But then it's back to a hard core 3,500-4.000. If United were to move up to a higher division they would have to pay enhanced contracts to better players, but would crowds improve significantly? The answer, for the moment, is probably negative.
There are hints that United are struggling financially. Most are at this level. One can only draw the conclusion that this lies behind delays in sorting contracts for next season. Curle's squad may not have been the most expensive in League Two, but he has been allowed to bring in players over the past two years who should have been a cut above the division, who've been on good wages for this level, and have disappointed overall.
It's been a while since the sale of home grown talent balanced the books. Since Potts and Dempsey Carlisle have not been able to bring players through from the youth ranks and Curle has always given the impression he would rather get players in on loan or rely on old hands like veteran defender Clint Hill, surely Carlisle's player of the year and still going strong at 39.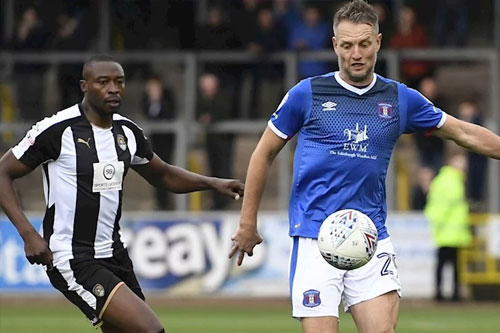 Are the contract delays a reflection of current thinking at Brunton Park? Carlisle recently teamed up with an academy in the North East offering football scholarships for youngsters who may not otherwise come on the club's talent spotting radar.
Park View Academy is based next door to Durham County Cricket Club's Chester-le-Street ground and director of sport Lewis Pendleton said:"The main idea is to provide a pathway for players from the North East to represent Carlisle. We are basically expanding United's academy in the North East."
It seems light years since Carlisle boasted a crop of outstanding young players, the likes of Rory Delap, Matt Jansen, Scott Dobie and Paul Boertein. Nowadays it's loaded in favour of the big clubs who can come along and grab any youngsters they think have exceptional talent. Indeed some clubs, bigger than Carlisle, are questioning the value of running academies when it's too easy to sign players from abroad and not risk investing in young players only to lose them without much financial reward. But United may not have a choice. Produce more of your own when the well is dry of money for established professionals.
In the final weeks of the season, Keith Curle did well to keep the focus on results with so much uncertainty surrounding his own and several players' futures. "My job is to limit the distractions we face and keep the focus on the job we have to do," he remarked.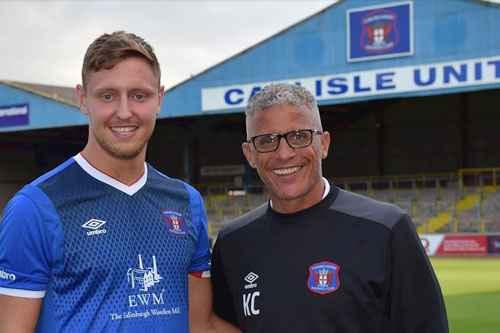 Meanwhile United will have to face the dilemma, sooner or later, of an ageing stadium that drains money to maintain while progress seems to have stalled on a new ground. "We need to see if it's feasible for the club to move from this site financially," said chief executive Nigel Clibbens recently. "We're nowhere near picking a site or location and a lot more needs to happen."
It's not hard to imagine that, without significant investment, next season will see Carlisle cutting costs wherever they can. How this will affect the playing side is obviously a worry for fans who may have to bear with a period of transition.
And we can't all be like Accrington, with gates a quarter of Carlisle's, who have inherited the mantle of the late Paul Daniels in producing magic on Big Macs and a shoestring. The most extraordinary story in any league this season.
Share It: