Has United Got What It Takes To Survive And Prosper?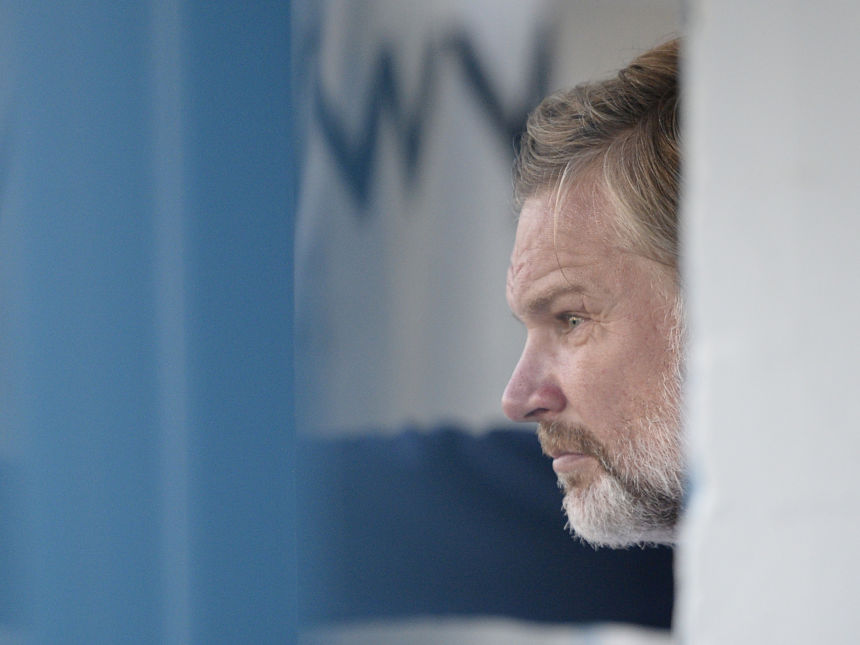 Words by Ross Brewster  Photos by Mark Fuller
"A good squad who are not doing themselves justice," or put more bluntly, a squad that looks not nearly good enough, even for League Two. That's the question troubling Carlisle United's faithful with the first part of the season over.
Director of football David Holdsworth, in an extensive interview on the club's website, made it clear that some of the players brought in as part of a massive reconstruction process have been a letdown.
Holdsworth admitted: "At the moment there are players in the side that don't warrant a Carlisle shirt, reflecting on their performance."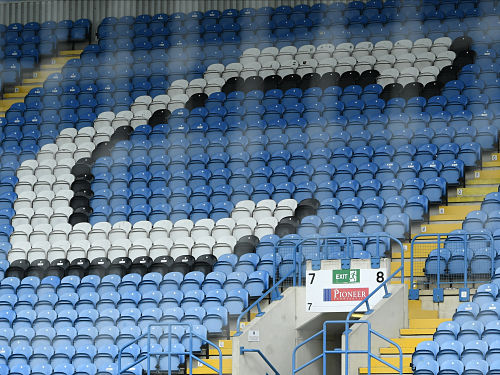 His comments were voiced at a time when Steven Pressley's position as manager was coming under major stress. Holdsworth said: "Only Steven can say whether he feels let down by some of them. I have my thoughts they are letting him down because I know how hard he works."
With 18 players out of contract in the summer, it would have been unreasonable to expect the new-look United to hit the ground running. However, in the August sunshine, a home win in the opener against Crawley, while not a classic, held the promise of better to come.
As results became plain worrying, Pressley maintained a public face of faith in the capabilities of his squad to turn things around. "This is a team going through transition and to get everything right takes perseverance and hard work. That's what we will continue to do tirelessly and I know the performances and wins will come."
For many supporters blind faith in the squad has worn thin. So much so that people have been talking of the relegation situation this season. Make no mistake, if this season goes wrong, a long time in the wilderness beckons for the Blues.
While Holdsworth spoke of players "not taking ownership of their own performances as individuals and as a collective," it became clear that United's problems on the pitch were raising questions about their recruiting and the readiness of some loan signings for the hurly-burly of league football.
A defence that has, all too often, given away goals by repeating the same errors. A midfield lacking creativity and goals – a certain Jamie Devitt much missed – plus tinkering that suggests United have not settled their roles.
When former United boss Keith Curle brought his Northampton Town team to Brunton Park he pinpointed the fact that United were good in possession, but lacked that penetrating final ball. He could also have pointed to shoddy defending in key moments and an absence of scoring opportunities until late in the game.
Instead, Curle confined himself to remembering "a fantastic club" where he spent nearly four years but stressed that sentimentality only stretches so far when he added: "I am a manager and it's my job to win games."
What must have surprised United's devotees was the remark by Pressley after that match that it could take three or four years to achieve the transition of the club he envisages.
Short-term thinking is a problem in the results driven business of football, but when fans hear talk of patience while their team is steadily slipping into trouble there's bound to be frustration because points are needed now. The reality is, unless some of the squad start showing better qualities, this is going to be a long struggle.
Holdsworth maintains the manager was given free rein, within the club's means, in terms of recruiting and United don't accept their budget is a major factor in the poor start.
The manager usually gets it in the neck when things aren't working, but the responsibility surely extends to the board and the director of football.  Some fans, hard-bitten Paddockites, have not been slow to voice their concern. When it comes to United's fortunes that particular part of the ground does tend to be the arbiter of happiness in winning times and anger when they feel things are wrong.
Perseverance and patience stretch so far. Right now we need the Paddock to begin smiling again and positive results, even ugly ones, would help to assuage the sense of frustration that's pervaded Brunton Park.
Share It: