New Beginnings And A Tough Task For United's New Manager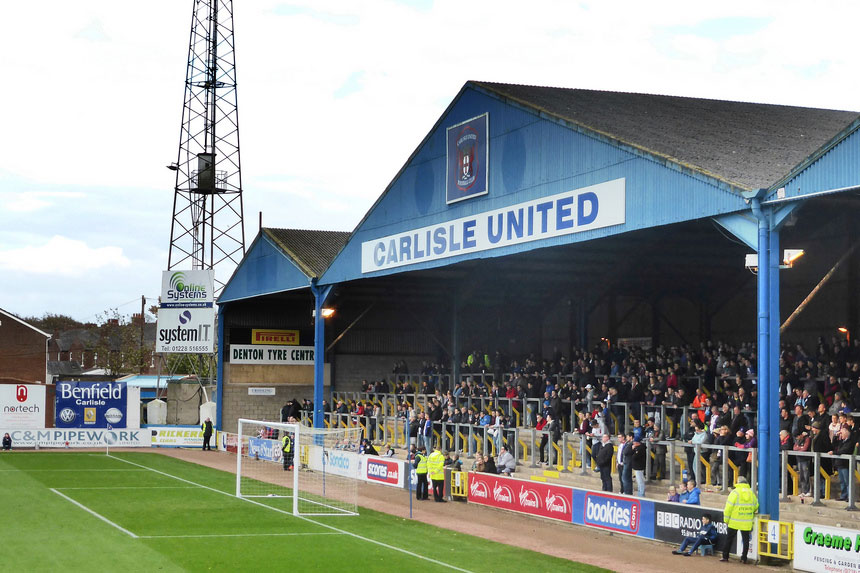 Carlisle United's new manager John Sheridan believes the club is "too big" to linger in League Two.
However the well-travelled Sheridan, with 1300 games under his belt as a player and manager, will need a full and resourceful contacts book if he is to assemble what is effectively a new United squad in readiness for a realistic promotion challenge in the coming campaign.
Since Keith Curle's emotional departure at the end of last season, there was almost a sense of paralysis about so many aspects of Carlisle's next step, on both the playing and financial sides. There has been an exodus of the heart of Curle's team, delay in appointing his successor and more than a hint that times of fiscal austerity lie just around the corner for the Cumbrians.
When Luke Joyce joined the players in the departure lounge–Clint Hill already moving on to become Joey Barton's coaching assistant at Fleetwood Town, Nicky Adams rejoining Bury and Mark Ellis switching to newly promoted Tranmere–some of the things he said resonated with the need to cut costs at the club and with new man Sheridan's problems in attracting players to Cumbria's only league club.
Gone are the days when United owned club houses where they could accommodate players and their families. These were sold off long ago. Most players these days are reluctant to go to a new club on a one-year contract when it means either the uncertainty of moving, or a life on the road getting to training and games.
Joyce, after pocketing a two year deal at Port Vale, admitted:"Three years of travelling with a young family takes its toll." The uncertainty over the new manager also contributed to his decision to leave Carlisle, plus the revealing comment that the new contract offered by United was "not as good as I wanted it to be, or as good as it had been."
Clearly Curle was given money to offer players what, by League Two standards, were good contracts. He dragged Carlisle away from the bottom of the division, but was unable to lift them higher and it became apparent towards the end of his tenure at Brunton Park that he was going to have to manage with much reduced funds.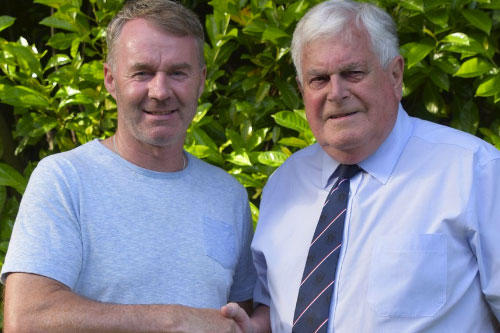 I'm surprised that it took so long to name his successor. It was pretty obvious during the second half of last season that Curle wasn't staying. Why did Carlisle not have their ducks in a row earlier when just about every regular supporter had read the writing on the wall weeks before?
But onward and upwards. Sheridan told fans on his appointment: "I want our supporters to believe we have a really good chance of getting out of this division. If we are going to be successful we need the fans right behind us. This is a fantastic place when the crowd are backing their team. It is a new beginning for the club and I want everybody to be with us every step of the way."
Sheridan, who guided Fleetwood to safety in League One last season, admitted it's easy to say the right things, but achieving them is much harder. The new manager was quick to appoint ex-Carlisle midfielder Paul Murray as coach. Formerly development team manager at Fleetwood, Sheridan praised his "character and work ethic" and his strong links with club and city and knowledge of how Cumbrian fans see things.
However the new managerial duo walked through the door in the middle of June with barely sufficient players left on the books for a five-a-side training game. A small nucleus from last season and some untried youngsters and a big task on hand to furnish Carlisle with a squad fit for purpose for another tough year in a tough division.
The United faithful will be looking for a better home record. Too many games last term which should have been won ended in draws. Whether Sheridan has time to put together a side that can do more than simply survive in mid-table remains to be seen.
Whatever team he shapes will be in his image. The Curle era has been and gone and August will bring new beginnings all round, yet with some trepidation lingering in the background about how sustainable this "new" United can be in the current financial circumstances.