New Season, New Designs at The Necessary Angel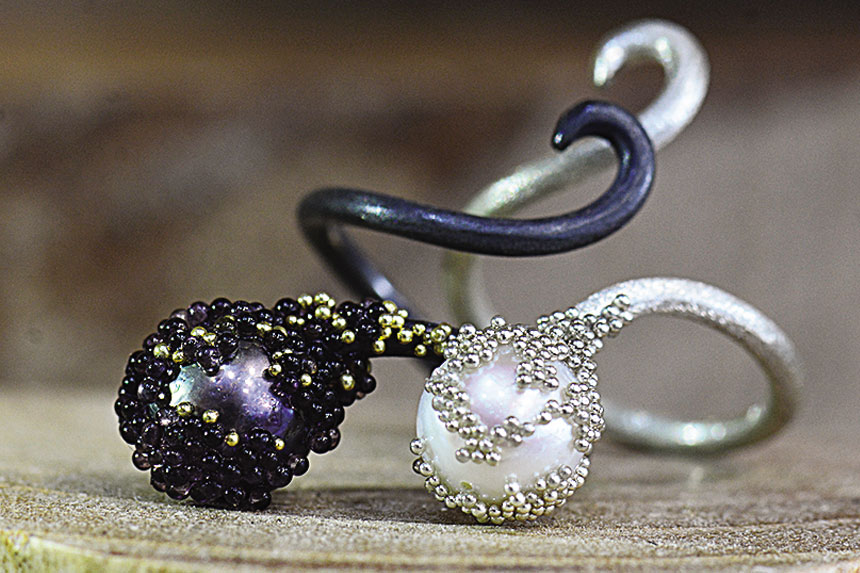 Local jewellers, The Necessary Angel, have introduced a range of new contemporary designs at their shop on Tithebarn Street in Keswick.
New work this season includes stunning silver, oxidised silver and gold ranges, some set with pearls that elegantly wrap around the wrist, finger and neck. The oxidised silver with 14ct gold detail, 'Layers' collection has a more abstract look, meanwhile also added to the array of contemporary jewellery on display is the colourful 'Titanium' range, with designs varying from simple stud earrings to an intricate twisted bangle in a rainbow of colours.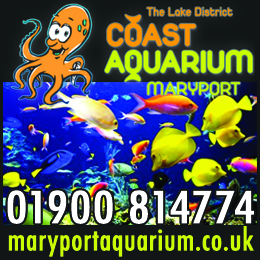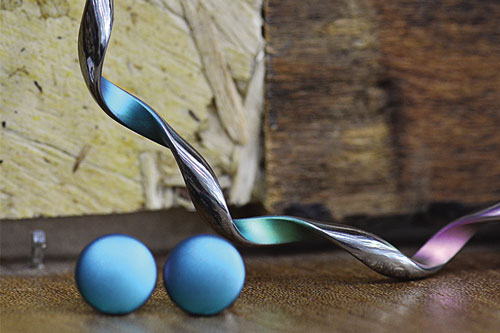 "We aim to host a range of designs made in a variety of materials to suit all contemporary tastes and budgets," explained Deborah Cowin, goldsmith and designer at The Necessary Angel. "We have added several new designers' work to our shop as well as supporting our current designers launch their new ranges. Summer is always an exciting time for us as new work comes in, but we also add new pieces throughout the year so our returning customers see something different."
Deborah has also been busy creating new pieces, adding to her 'Entangled' range with an extraordinary pink sapphire and diamond ring and also a garnet ring in 18ct yellow gold. A commission for a pendant saw Deborah creating an exquisite large pear shaped Topaz being "hugged" by two 18ct yellow gold arms.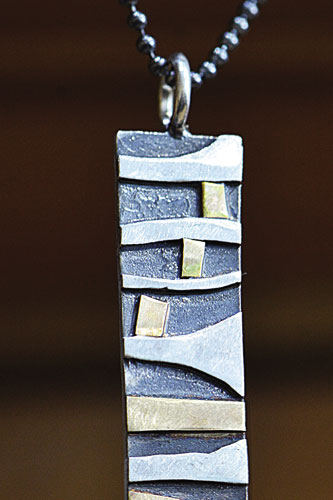 Tessa Brown, also a designer at The Necessary Angel, said: "Our 'Mountain Range' jewellery based on the local landscape is really expanding as our customers request their favourite mountain or view, which in turn leads to new pieces in our collection.
"As we make a donation to Lake District Mountain Rescue Search Dogs for every piece in the range sold, this is a great for us and them."
If you're looking for something special, the friendly and knowledgeable team at The Necessary Angel will be only too happy to help you find it. However, if you can't make it to the Keswick shop in person, their website hosts a wide selection of jewellery, including new ranges and provides additional information on each piece to make your shopping as easy as possible.
For more information visit www.artangel.co.uk or contact 017687 71379
Share It: