A Dog's Life in The Lake District
Man's best friend, the Lake District Mountain Rescue Search Dogs have been saving lives on the fells for 25 years.
A few years ago two groups of climbers were stuck on Skiddaw, caught up in a winter storm. The Lake District Mountain Rescue Search Dogs were deployed along with Keswick Mountain Rescue Team. What the team didn't know is that one of the climbers had left one group to make his way to the other, unsuccessfully. Were it not for the dog, who as an anti-discriminatory air scenting search dog, had been trained to pick up the scent of anybody and trace them, they wouldn't have found the climber, virtually unconscious and severely hypothermic.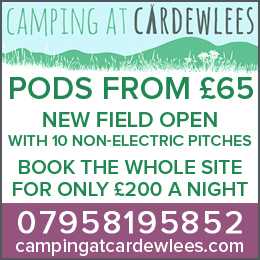 "They saved that person's life," said Rob Grange, Chair of Lake District Mountain Rescue Search Dogs. "But the dog doesn't know, to them it's all just a big game."
Rob has been a member of Keswick Mountain Rescue Team for eight years, and a dog handler with his nine year old Border Collie, Rona, for five. All Handlers are operational members of Mountain Rescue Teams within the Lake District and as with the Mountain Rescue, Lake District Mountain Rescue Search Dogs is a voluntary organisation funded entirely by donations. Handlers choose to train a searchdog to assist their own Mountain Rescue teams, as well as others within the Lakes and even further afield, in adjoining areas such as Scotland and Yorkshire.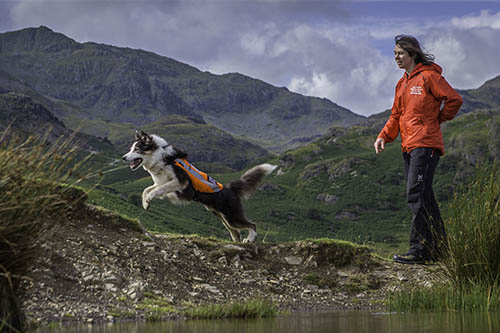 There are currently 12 operational Lake District Mountain Rescue Search Dogs and they will attend up to 40 additional callouts a year, on top of around 130 with the Mountain Rescue Team. The dogs accompany their handler on every callout because, as with the incident on Skiddaw, they always have an important role to play.
With noses thousands of times more sensitive than ours, their perception of the world is completely different. Conditions that man would find challenging – strong winds, rain and cold weather –  dogs actually find easier to search in and covering the same amount of ground in the same time as it would take 10 men, they save on vital time and manpower.
Then of course, there's the impact they have on the casualty, Rob explained: "When a dog finds a casualty, they sense relief and their stress levels drop. It calms them down and makes treating them a lot easier, because if they are relaxed as a casualty, they are more compliant and we can get them off the hill much more easily."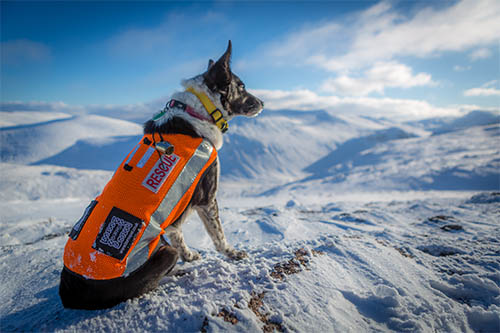 While any suitable breed can be a search dog, they are primarily Border Collies, Labradors, and Springers. However, it is the relationship between dog and handler that is a deal breaker, Rob said: "A lot of its down to the dog's nature, but you're grading as a team so it's how the handler and the dog work together."
Training usually starts when the dog is one year old and can take anywhere from two to four years, with the help of volunteers, or "dogs bodies" who, during exercises, lie out on the fells and wait to be found. The team must succeed at a minimum of 14 assessments in order to complete the grading procedure. "They are incredibly reliable," Rob continued. "If there's a body there and the handler gets the dog into the right position to be able to clear the area, the dog will find them. If you don't have that confidence as a handler, you would take yourself off the list."
It may not be a walk in the park, but the experience is incredibly rewarding for both man and dog, Rob explained: "It is a truly amazing experience when your dog disappears, comes back and barks at you to indicate they've found something and then takes you off to the body…When that happens and you had no idea there was somebody there, it's quite amazing."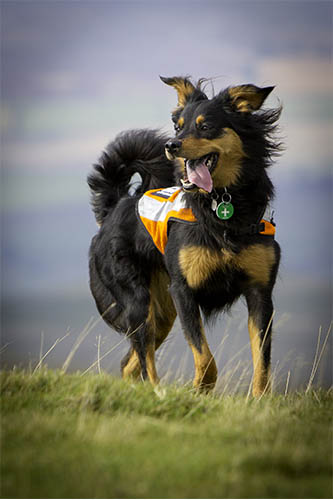 Rob's nine week old Collie Broch, who will also train to be a Lake District Mountain Rescue Dog when he grows up, he added: "It's that love of having a dog and wanting to work with dogs and the feeling you get from watching the dog work and watching it thoroughly enjoy what it's doing. Because to them, it really is the best game in the world."
For more information and donate visit www.lakes-searchdogs.org
Share It: