Local Jewellers Create Lake District Inspired Jewellery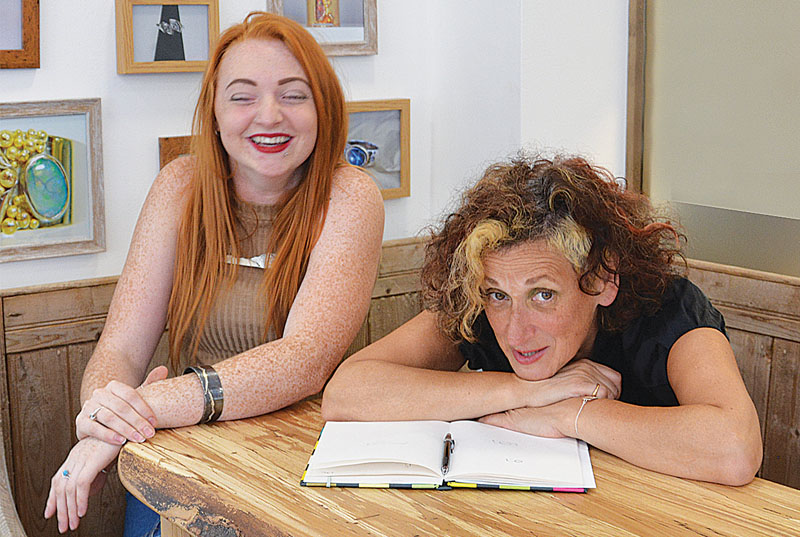 A local jewellers has created a breathtaking collection, inspired by the Lake District's most beautiful views.
Situated in Keswick, in the heart of the Lake District, The Necessary Angel sits in the perfect location for creating jewellery inspired by the surrounding fells. Their in-house designers only have to step outside to see Skiddaw in all its glory, just one of the mountains which makes up the collection.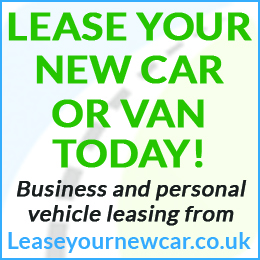 Featuring in The Mountain Range collection, are much-loved landmarks such as, Sharp Edge on Blencathra, Catbells, Aira Force, Castlerigg Stone Circle and Wasdale Screes, among many others. Designers, Deborah Cowin and Tessa Brown carefully craft each piece by hand and despite only starting work on the collection six months ago, the range has, unsurprisingly, been extremely well received.
Deborah, who has been a Designer Jeweller for 35 years, explained: "I've had this idea for quite a while, but never got round to doing it. Tessa has lived here all her life and is at home on the fells, so it seemed the right thing to do, to get her trained up and more involved with the creation."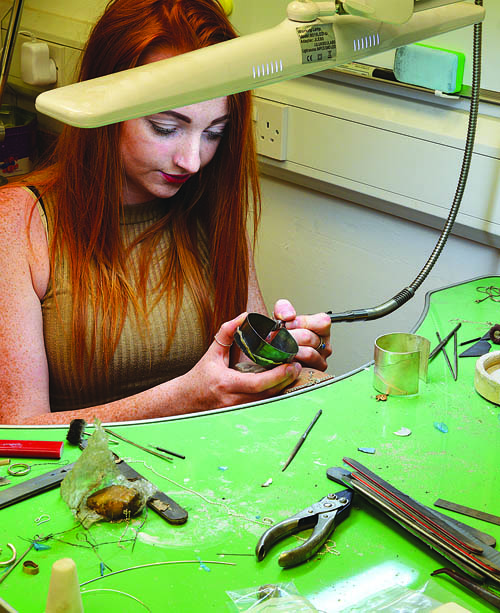 The jewellery is made from silver and oxidised to create the shading effect on the metal. Usually with a photograph as a guide, Deborah and Tessa use a variety of tools to craft the unique designs. After each piece has been filed, hammered, oxidised, polished and matted, no two are ever the same.
Deborah said: "Once we've got the actual figurative representation of the landmark, from this it can lead to all sorts of abstractions and that's where the fun is. I normally work with platinum or 18 carat gold, with diamonds and precious stones, so for me it's nice to be a bit more experimental."
However, she added: "Sometimes there are certain fells that are harder to translate into metal. The challenge then is to make a landscape that is a distinguishable piece of jewellery."
From each piece of jewellery in The Mountain Range collection sold, a donation is made to the Lake District Mountain Rescue Search Dogs, an amazing local voluntary organisation, who rely solely on donations from the public.
Despite not getting as much coverage as the Mountain Rescue Team, the dogs play an integral part and their handlers are on call 24 hours a day, 365 days a year. Training a dog can take up to two or three years, costing around £2000 once care, food and vets bills are covered.
Tam Dent explained: "Each year we always select at least one charity to donate to and we usually try and link them with our jewellery collections. This year we are doing Amy's Care but in addition we decided to do the Mountain Rescue Dogs….It just makes perfect sense."
The impressive collection currently on display is just the very tip of The Mountain Range. Deborah and Tessa welcome requests and hope that people will be inspired to translate their favourite beauty spot into a beautiful piece of jewellery. They love the idea of people completing the Wainwright's and treating themselves to a piece of jewellery as a memento.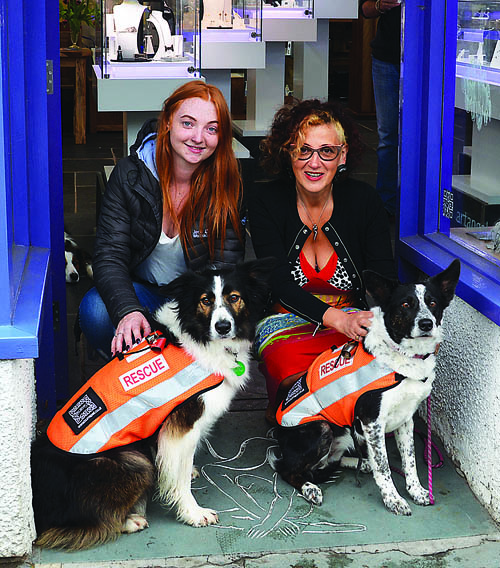 Tessa said: "We are always open to suggestions on which mountains to make. If someone has a favourite photograph or something we can translate into a piece of jewellery, we encourage them to get in touch with us."
For anyone who loves the Lake District, The Mountain Range collection is the perfect way to keep a little piece of it close to heart.
For more information contact 017687 71379 or visit www.artangel.co.uk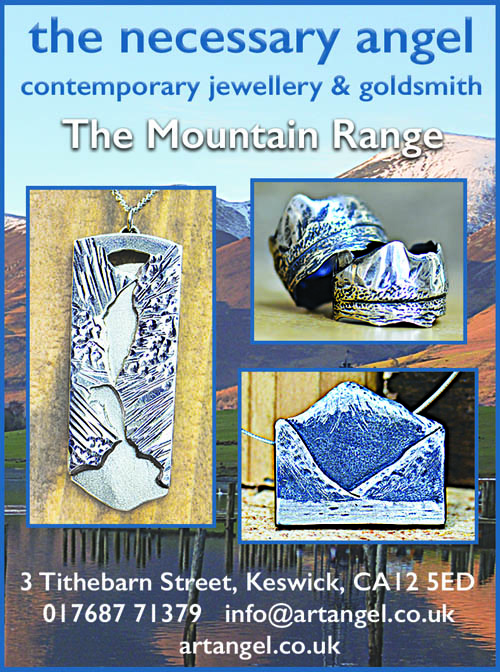 Share It: