Fultons Lakes Jewellery Works – The Real Jeweller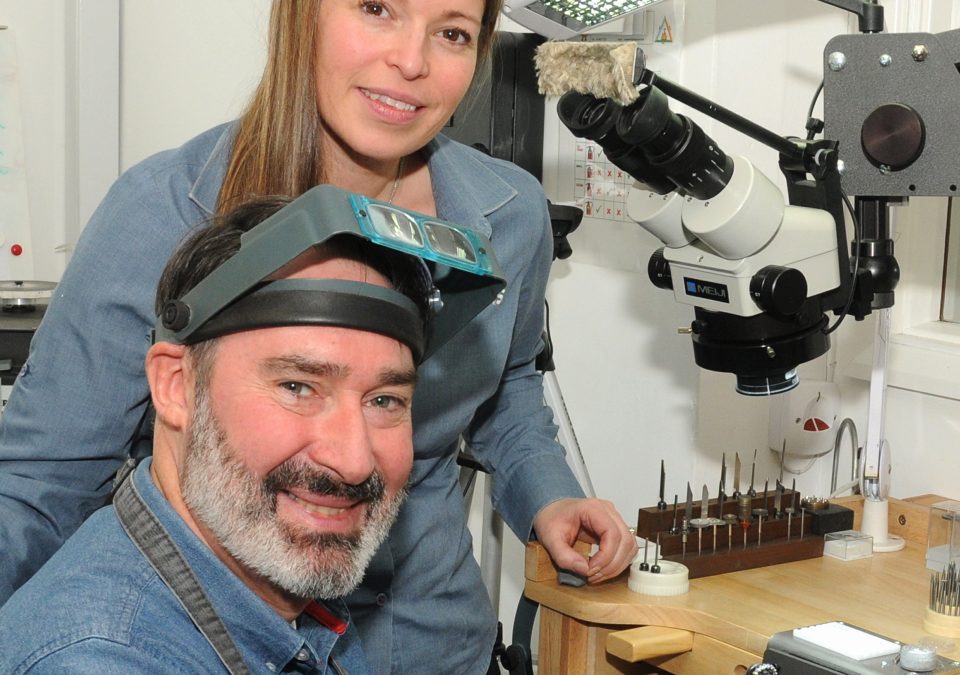 Fultons Lakes Jewellery Works is the first of its kind in Cumbria. A cafe, an attraction, a shop and a workshop all under one roof.
The family business started in 1990 and relocated to Threlkeld in 2004, until they moved to Keswick where Fultons Jewellery Works became an attraction and cafe in 2017. Zoe and Brian Fulton run the Jewellery works together.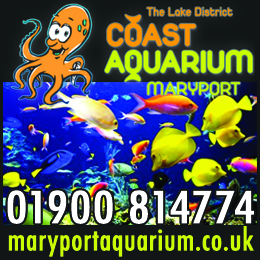 With over 35 years in jewellery manufacturing Brian is an expert in the field and using traditional methods alongside the latest technology he is able to create the most stunning and unique pieces.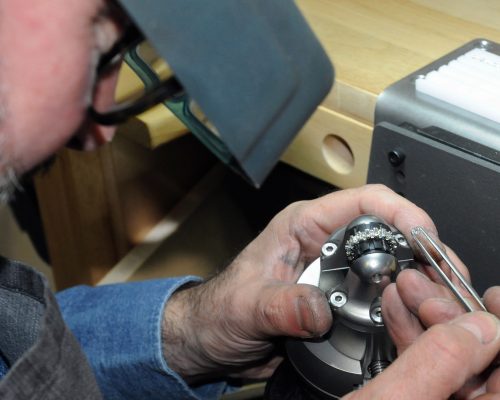 As a customer you can have the opportunity to get an insight into the process and the art of crafting jewellery. Fultons offer a bespoke service allowing you to bring your ideas to life, Brian said: "We do a lot of custom made jewellery for people, our clients can be as involved as they wish from design to finish they have the opportunity to see the item during each stage of its creation."
The unique attraction allows visitors to see into the workshop where Brian and the team are usually busy crafting. There are also large screens displaying the various stages of production plus live footage alongside displays which showcase some of their beautiful work which is available to buy.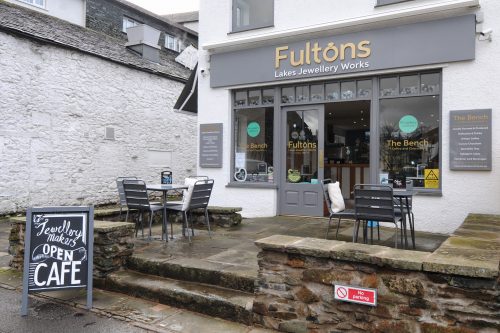 Zoe and Brian want to reignite the history that Keswick once had for handcrafted items. In 1884 the Keswick School of Industrial Arts was opened and was attended by hundreds of craftsmen. The school closed in the 1980's and is now a distant memory. However, Brian and Zoe want to continue this legacy of crafting by hand.
And it's not just traditional jewellery that Fultons are responsible for creating, last year they were commissioned to create the local deputy Mayors' chain. Another interesting and distinct piece they created recently really gives an indication of the skills Brian has, he said: "A ring we did recently was something we hadn't done previously. The customer wanted a platinum ring with an imprint that replicated the surface of the moon. We always strive to deliver what our clients want."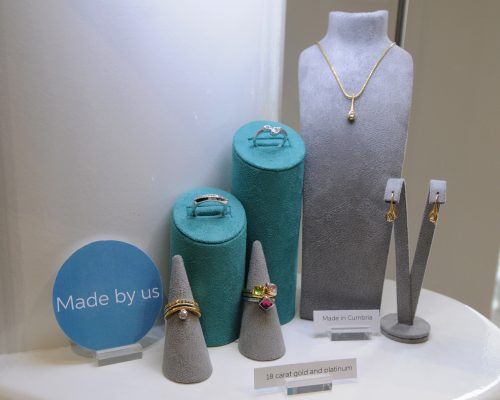 Brian and his team used high tech imagery to retrieve images that were good enough. The end result was a platinum band that was imprinted all the way around which replicated the moon's surface.
This level of mastery is what Fultons offer their clients. They are open to any ideas you might have and they will work with you to create something that is perfect for you.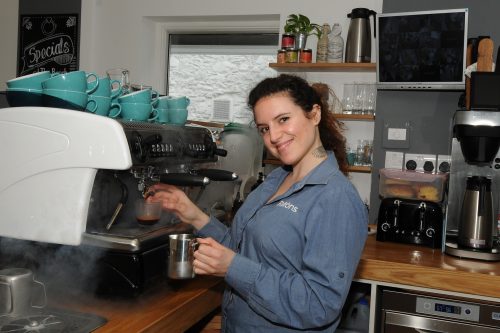 If you are out for the day in Keswick pop in and enjoy a luxury coffee, some cake and maybe even treat yourself or someone special to a unique and beautiful piece of jewellery, created from start to finish here in our Lake District.
For more information visit www.brianfulton.co.uk or call 01768779798
Share It: