Make-Up Tips With Bridget Foster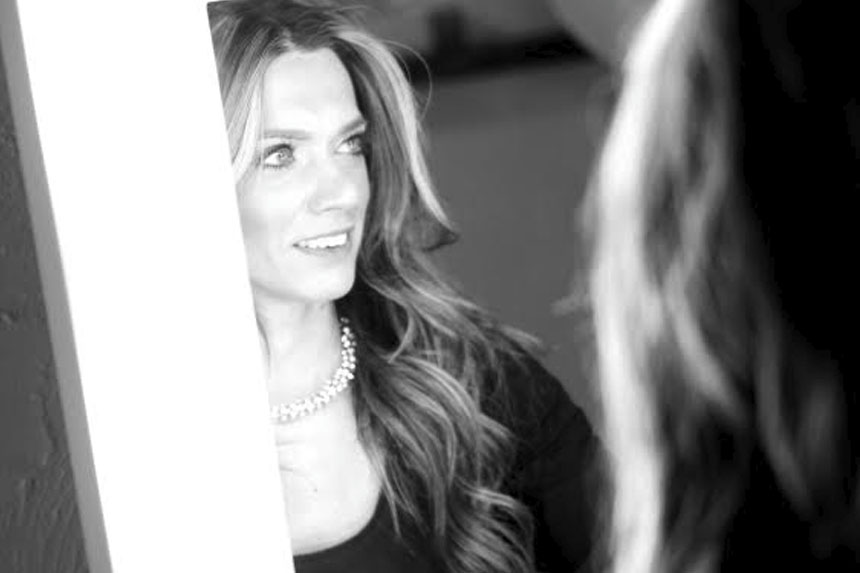 A little bit of make-up can give you the confidence you deserve.
I met Amanda while I was teaching Gymnastics in the school where she is headmistress. I liaised more with the PE coordinators and only really saw her running around busy and fully involved in the task she was doing.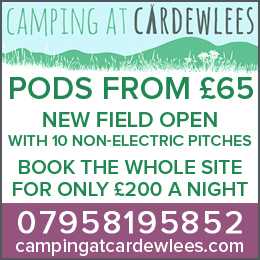 While setting mats up and getting hoops out of the cupboard, I would see her dashing about and I always thought she was such an attractive woman. Well dressed, nice simple hair and nothing to over the top but also not dowdy, with a kind, warm face.
We met properly when she came to Modroca power plates where I started training her once a week. It's an interesting place and I meet a lot of my make-up clients through coaching power plates.  My make-up room is in the same building.
Many come to have a quick half an hour workout that fits in around work, children and everything else that life throws at them. It's less intimidating than the gym and the atmosphere is friendly. Many come to improve themselves, just as Amanda did; she wanted something to improve her lifestyle.
Seeing Amanda outside of her headmistress role, I could tell something was missing. She lacks time to herself and forgets to focus on her. Her self -confidence was not where I believe it should be.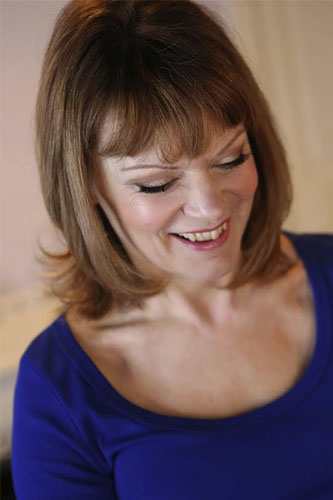 I asked Amanda had she ever had her makeup done before. She said no but would love to and kindly agreed to let me get her photographed and write this article.
I told Amanda that I thought she was a very attractive and deserved to feel good about herself again.
Amanda isn't a heavy make-up wearer and doesn't wear much. I had always had a look in mind for her. A classic dewy fresh skin that made her look like she had more sleep than she allows herself to have.
I actually don't know Amanda's age as it is irrelevant in most of our conversations, but she has children around my age. I made sure I concentrated on getting a glowing skin; if you're wanting to get a youthful, healthy glow back into your skin I would recommend these products that you can wear alone or mixed into your current foundation. These illuminators defuse the light, making the skin look more soft and smooth without a heavy coverage.
In my kit I use Laura Mercier Illuminating Primer, but here are some alternatives that I would recommend and that you can by in Cumbria and test out in-store :
Estee Lauder EE cream £30 or Estee Lauder Illuminating Primer £25
Soap and Glory Hocus Focus £11
YSL All in one BB cream SPF 25 £41
I used natural browns and subtle shimmers to widen her eyes and she agreed to false eyelashes. They were very natural and subtle but really opened up her eyes. Eyelashes don't need be dramatic, they can be so subtle. I often don't tell a client I'm putting individual lashes on, I just check the allergies. Some are so natural you can barely feel them, the individual lashes can fill in gaps and thicken the outer corners.
I finished off her lips of with Bare minerals in Kitty £17 which was just enough colour to complete her look.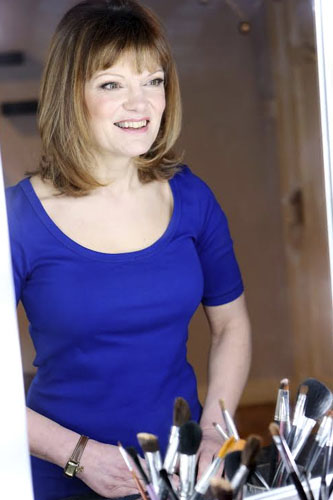 Amanda had a couple of meetings after her photoshoot. She told me afterwards how good she felt; the way she walked, her self-confidence, her approach during the meeting and the kind comments she had received. This is what these articles and my videos are all about, being the best version of you. It's about feeling good and confident within work, relationships and in yourself. With just a little help from make-up you can be who you want to be.
PHOTO CREDIT: Emma Stoszkowski captured Amanda on the day
Share It: