Kitchen Re-Porter: The Shepherds Arms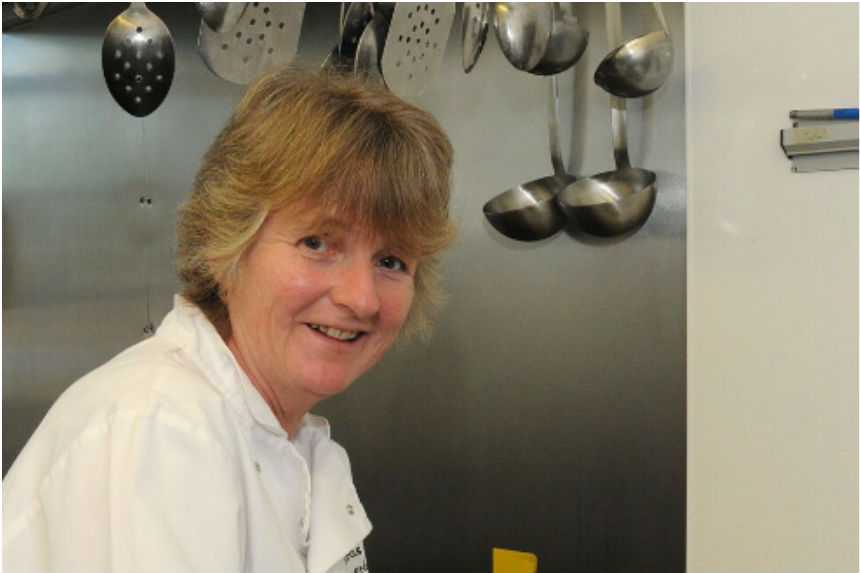 Kitchen Re-Porter: The Shepherds Arms
Helen Aubert is the head chef at the Shepherds Arms at Ennerdale Bridge where she has worked for four and a half years. Originally a catering manager before tackling a new challenge and getting hands on as a chef; Helen worked a stint in Rhodes, but has worked locally since 1987.
What is your first memory of the kitchen?
Watching mother make her homemade ginger biscuits when I was about three or four, she didn't always get them right but it's something I remember as a child
What is the strangest ingredient you've ever cooked with?
I've cooked with all sorts of strange meats from kangaroo and wild boar to ostrich. I visited an ostrich farm in South Africa once. We spent the day watching them and had a ride on their backs then we ate ostrich at night it was some real carnivore stuff.
What is your favourite type of cuisine?
It has to be some classic British cooking done really well.
What is your favourite restaurant to eat at anywhere in the world?
I'll go anywhere if someone else is cooking. I haven't eaten at Sharrow Bay so I'd quite like to try there but as long as someone else is cooking for me I'm quite happy anywhere.
Who is your favourite celebrity chef?
I don't really watch a lot of celebrity chefs but I don't mind the Hairy Bikers, I think they're quite funny and one of them is local so there's that as well.
Do you spend a lot of time in the kitchen at home, who does all the cooking and what are you most likely to cook at home?
No I don't spend a lot of time cooking at home really, but if I do I'll always have something basic like a nice piece of fish with a salad or a nice steak with a salad, something that is easy to cook and you can just sit down and enjoy it.
What is your ultimate comfort food?
Lamb chops I absolutely love them with a passion, but forget the mint sauce I like to be able to taste my meat.
What is your idea of food hell?
I can't stand any overly spice food like chilies, where you can't taste anything and your mouth is on fire, it's just not pleasant.
What is your favourite ingredient to cook with?
Any cut of meat, I really prefer savoury cooking; you can't go wrong with good quality Cumbrian meat.
What would be your last supper?
My last dinner would be lamb chops, chips and peas, no starter and no dessert just lamb chops, chips and peas; perfect.