New Cookbook To Showcase Cumbria's Finest Culinary Delights
A new cookbook will showcase the signature dishes from some of Cumbria's finest culinary delights.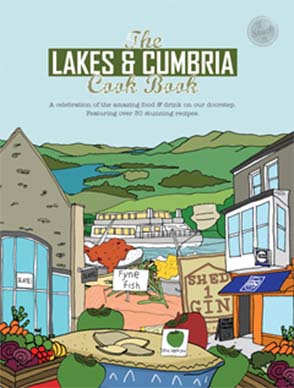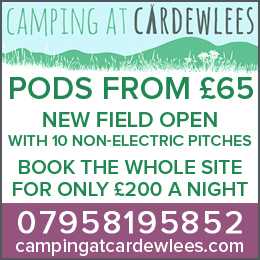 The newly released, Lakes and Cumbria Cook Book features recipes and stories from some of the region's best independent restaurants, cafés, bars and bakeries. 
With over 30 recipes and stunning imagery, the cookbook uncovers the signature dishes of some of the Lake District and Cumbria's hidden gems (and the culinary geniuses who reside there).  
The pages are full of familiar faces, with a foreward from Simon Rogan and Michelin-starred restaurant, Forest Side, whose acclaimed chef Kevin Tickle also provides plenty of food for thought. 
Other local establishments featured include Hawkshead Relish, Fyne Fish in Cockermouth, The Square Orange in Keswick and Cartmel Cheeses, who independently source their own produce, and incorporate their very own tasty cheeses into their rich, hearty dishes.  
The Boathouse Bar & Restaurant, in Windermere whose recipes are also featured, said: "We are very excited to be featured alongside some other great eateries in the Lakes and Cumbria Cook Book. We are just coming up to our 5th birthday and what better way to celebrate than being in this book."  
With an abundance of passionate chefs, dedicated suppliers, bakers, producers and suppliers, it is clear that when it comes to grub, the people of The Lakes and Cumbria really have something to shout about.  
The Lakes and Cumbria Cook Book is out now for £14.95 and is available from all the businesses featured in the book, as well as local gift shops, book shops and online on at www.mezepublishing.co.uk/shop.  
Here we are sharing some of these signature dishes with you. Recreate some of the region's most popular dishes, and bring a taste of the Lakes and Cumbria to the comfort of your own home… 
Share It: