Cumbria's largest wedding and prom event is back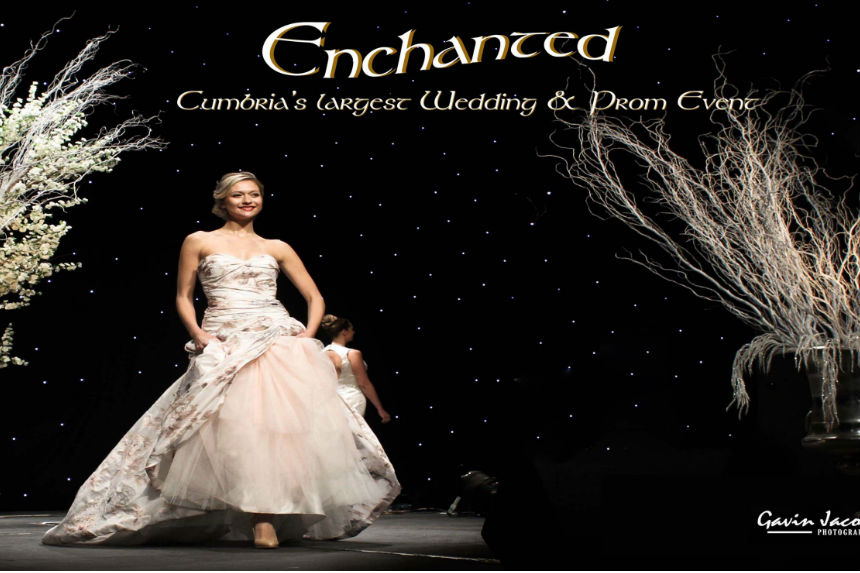 Enchanted Cumbria
Cumbria's largest wedding and prom event is back for its third year. The massively popular Enchanted Cumbria event will be held at The Sands Centre on 29 January 2017.
Organiser Ailsa Brewster-Taylor said: "We started three years ago and it was such a success, we had over 800 people through the door in the first year. Even after the terrible floods last year we still had 800 people come down to see the show."
As well as countless exhibitors and the fantastic bridal and prom dress shows; the event will also play host to a menswear and mother of the bride catwalk showcasing the finest wedding-wear for the whole party.
All guests will receive a free glass of bubbly on arrival to help get them into the wedding spirit.
Ailsa added: "There's still spaces left for exhibitors that want to be a part of the show, we use professional models for all our wedding catwalks and we use local school kids for the prom show."
The show will run from 12:30pm to 5pm. Entry will be FREE for those who pre-book tickets or will be £4 on the door.
Anyone wanting to exhibit at the event should contact Ailsa on [email protected] or 01228 595 956. Tickets can be pre-booked via email on: [email protected]
Share It: