When it comes to wedding flowers – Let your imagination run free
Written by Danielle Murphy
Whether it's a humble posy of wildflowers or big bouquet of roses that takes your fancy, flowers are a wonderful way to let your personality shine through on your wedding day.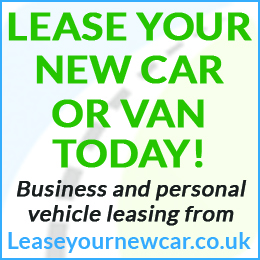 From the bouquet to the centrepieces the choices are as unique as the bride. Your floral arrangements will be prominent throughout your wedding day and everyday after that in your photographs so getting them right is important.
We have been getting some expert advice from local florist Ann Smith who owns Baytree Florists and she feels this year we might be ditching the traditional big bouquets as we fall in love with minimalistic designs and romantic wild-plants.
"Towards the end of 2018 we started seeing a lot more green plants incorporated into wedding arrangements and there seems to be fewer actual flowers." said Ann.
Having your floral designer incorporate foliage with unusual textures and silhouettes can turn an arrangement into a precious jewel or a stunning centerpiece.  An added bonus is foliage is comparatively less expensive than most floral blooms, so it can also stretch your budget further. Foliage can look far more rustic and yet still emanate class and elegance.
Another plant which is becoming increasingly popular in bouquets are different species of succulents. These beautiful plants vary in shape and size with some boasting complex geometric shapes which are eye catching and look stunning amongst other plants.
Your imagination is the only barrier when it comes to your bridal bouquets and one of the more unusual and unique bouquets that Ann helped create last year was one filled with a rather controversial vegetable.
"Of all the wedding flowers I have done in my time the lady that wanted Brussel sprouts implemented into her flowers was the most unique. She was a very light hearted person who thought the idea would be a bit of fun and it really was!" explained Ann.
So there you have it, if you love Brussel Sprouts there is nothing stopping you incorporating them into your wedding.
It's great ideas like that florists enjoy, it adds an element of fun so don't be afraid to ask for something you think is a little bit different. Your florist is there to help make your day special and personalised to you, they will do all they can to make your ideas a reality.
This is one of the many reasons why using your local florist shop is more beneficial than alternative avenues.  As soon as you step through the door the scent alone is evocative and your imagination will ramp into overdrive. Take your time and have a chat with your florist, talking face to face will give you a fabulous insight into who they are and what they can do to help you.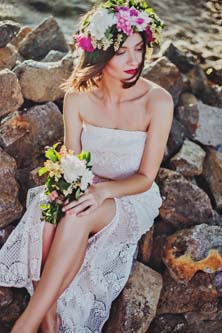 "When people come into our shop to talk about wedding flowers we instantly begin to build a relationship. We get to know each other, which makes the process so much better for both us and the client. If we don't have something particular or if we don't have the colours the client wants then we speak to our suppliers and we try our best to get it right for them." said Ann.
If you're wedding is on the horizon then Ann has a few tips to make things a little easier for you and your florist. "Before you even set foot inside the store you really should take a little bit of time to get organised. I would recommend making a scrapbook. Get your colour schemes, any ideas you already have and just arm yourself with as much information as possible. This means that when you do speak to a florist you can work together to create your perfect flowers."
Please bear in mind that a florist can have bookings as far as 18 months in advance so you may have less time than you think and it might be best to start making plans now.
For more information visit www.baytreefloristscarlisle.com or call them on 01228 527286.
Share It: