Grey is the New Black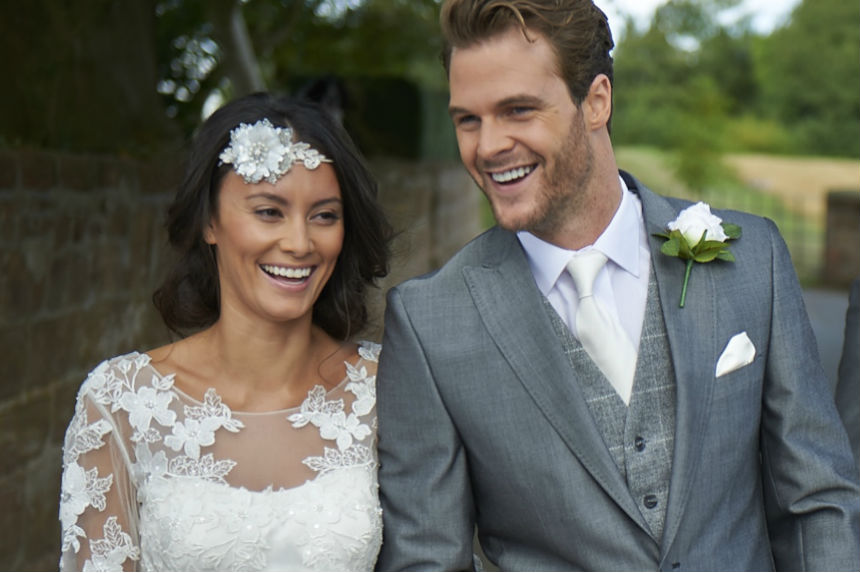 Mens' Formal Wear is taking a front seat in the bridal world this season, with the groom taking a real interest in what he will be wearing on the big day. 
Gone are the days when the groom simply turned up in his Sunday best!  In recent years the choice on the high street has widened substantially, and this season sees the designer look from the London catwalks making its way onto retailers' rails.
The new colour is grey – overtaking the very popular royal blue from last season.  Lounge suits are still a very comfortable choice for the discerning groom, with the introduction of a signature tweed waistcoat.  Tweed has been very popular in high fashion stores, but may be just a little overpowering in a full suit for a wedding in the height of the summer.  A tweed waistcoat is just enough to keep this season's groom looking dapper on his big day.  Cravats are being replaced by business ties and hankies, but are still chosen in colours to match or compliment the bridesmaids.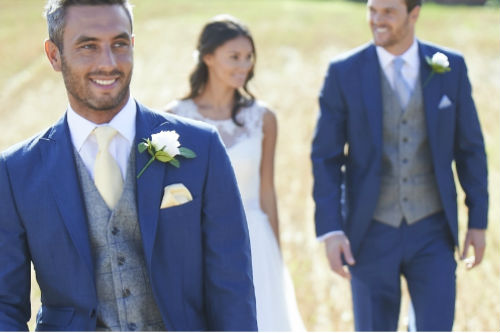 The Wedding Warehouse in Carlisle recently won a prestigious accolade for "Best Groomswear Supplier" in the English Wedding Awards.  The team at The Wedding Warehouse have been responsible for dressing many grooms over the years and have seen fashions change.
Managing Director Ailsa Taylor told us that not every groom wants that modern look; some men are very set on a traditional morning suit.  This look is also now available in a wide range of options: from a more traditional wool herringbone weave in black, grey or navy, to a lightweight modern mohair tailcoat suit in several different colourways, including two shades of the popular grey.   This means that someone wanting a traditional look, with a modern twist, can dress to impress his bride.
 To browse the full collection, visit www.peterposh.co.uk before making an appointment at The Wedding Warehouse. 01228 595956 [email protected].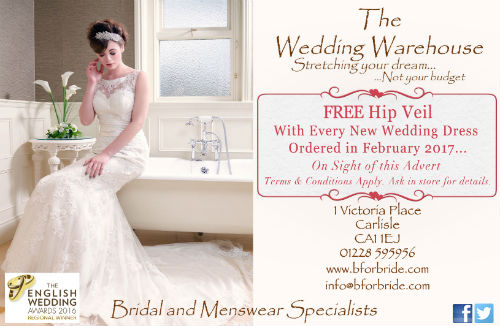 Share It: