Carlisle's Hidden Gems: Cathedral Lodge Antiques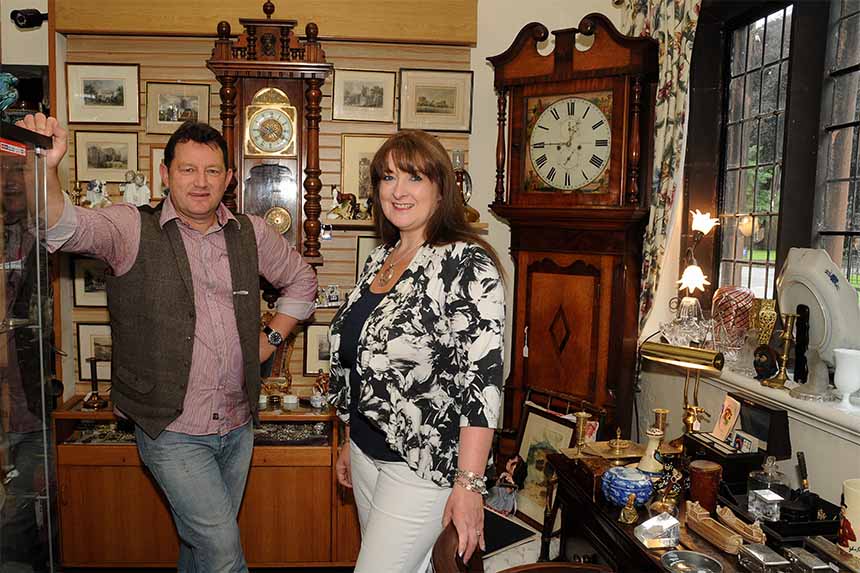 It's Carlisle's wealth of independent shops, each one a project of passion, that make it so special. In each issue we'll take a closer look at one of the city's hidden gems, and where better to start than the treasure trove that is Cathedral Lodge Antiques?  
Appearances can be deceptive. Located at the entrance to Carlisle Cathedral, the Old Vergers House – and now home of Cathedral Lodge Antiques – has stood in the grounds since 1890, but from the outside looks far too tiny to house anything of substance.
Venture inside though, and this charming little cottage is transformed into a cave of wonders. If there was ever a hidden gem this is it, and when I pay a visit on a midweek afternoon, a surprising number of seekers are already finecombing the shelves for that perfect find.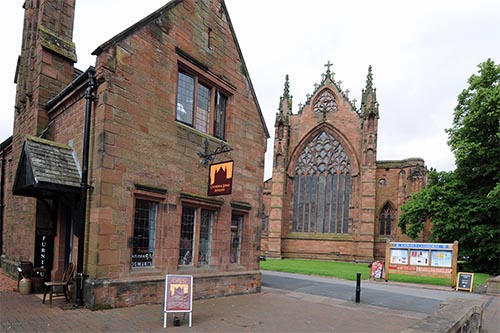 It could be a sparklingbrooch, a 1970s vase or a rare piece of militaria. The two floors are crammed with treasure from Victorian and Georgian furniture to 20th century glass and ceramic keepsakes. But then there's the highly sought-after Harry Potter collectibles, the boxes and street signs, which draw in a younger crowd.  
Owners Martyn and Jen Nichol started selling antiques full time nine years ago. From humble beginnings on Ebay and at car boot sales and antiques fairs they took the plunge and opened the shop in 2016.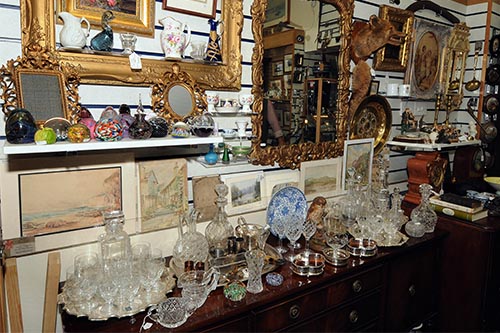 Having grown up around antiques, Martyn's passion began from a young age. However, it was just a hobby until he was made redundant nine years ago. Jen explained: "Martyn loves the hunt. He would never bother if we never sold another thing, as long as he's found it.  
"He is constantly sourcing things, people bring things in to us, we do house calls, car boots – you just never know what treasure is coming in, but we're always looking for that quirky little something."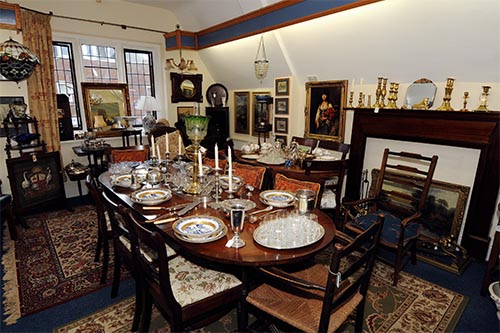 There's always something new. As we speak two pieces that only came into the shop yesterday have already gone to a new home. Jen added: "Local things tend not to last very long, we get them in and they go straight out."  
For Jen though, it's the jewellery – which they buy, as well as selling – which always catches her eye, she said: "There are some really gorgeous pieces, but generally the favourites don't make it to the shop." 
And with that she shows off a beautiful purple stone around her neck, her newest gem.  
Open Tuesday – Saturday 10am – 4pm, Sunday 11am – 3pm. For more information, contact Jen (07564707723) or Martyn (07770834546) or visit www.cathedrallodgeantiques.co.uk