Tara's Valentine Tipples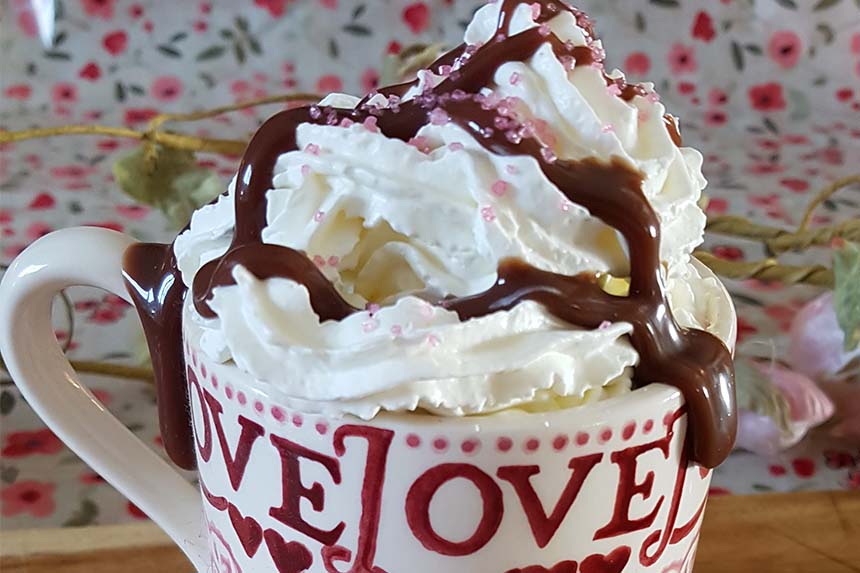 No matter how you choose to celebrate this February 14 –  be it a toast to romance with your nearest and dearest or an Anti-Valentines soiree with your best friends – these deliciously boozy blends will guarantee love at first sip.
Love isn't always on Thyme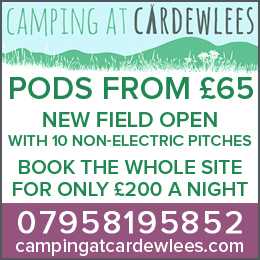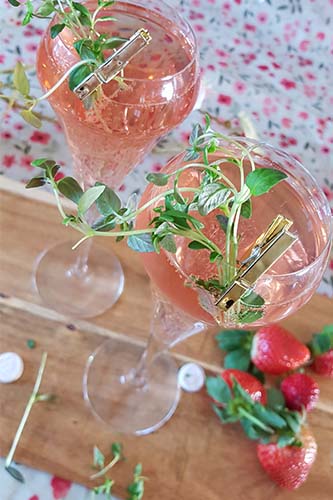 Ingredients:
20ml thyme infused sugar syrup
20ml chambord
Prosecco or Champagne
Thyme to garnish- optional
Method
Combine the sugar syrup and the chambord in a shaker and shake for 30 seconds over ice. Strain into a chilled flute glass and top with Prosecco or Champagne. Peg a sprig of thyme to the glass to garnish.
The Hottie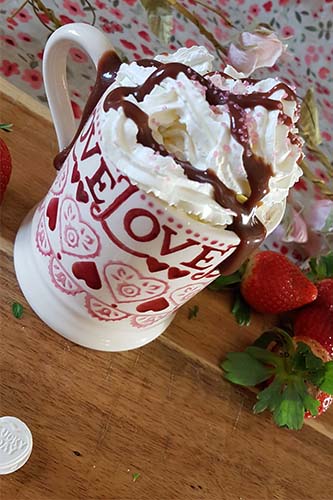 Ingredients
50g white chocolate chips
20ml double cream
20ml Bailey's
15ml Tia Maria (or any coffee liqueur)
1 tsp Vanilla essence
Whipping cream to serve
Method
Place all ingredients (apart from the whipping cream) in a saucepan and simmer on a very low heat until the chocolate has melted and all ingredients have blended together. Serve hot and ladle into mugs. You can add whatever desired topping you wish, but for the classic boozy hot chocolate add whipped cream and lashings of chocolate sauce.
Strawberry Blonde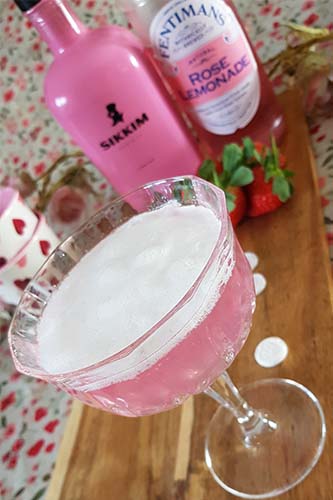 Ingredients
30ml strawberry gin
15ml lemon juice
10ml sugar syrup
Pink lemonade
Egg white
Method
Add the egg whites to a cocktail shaker and dry shake (If you add ice at this stage the egg whites will not produce a fluffy consistency) for 30 seconds. Then add the gin, lemon juice and sugar syrup, along with ice and shake for a further 30 seconds. Double strain into a chilled saucer and top with pink lemonade.
Jar of Hearts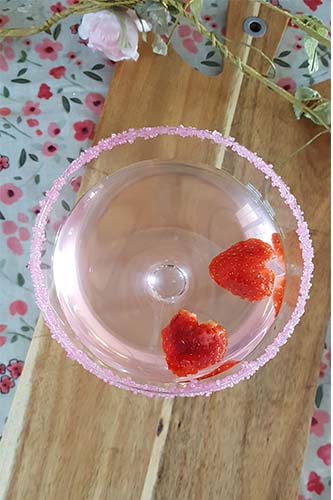 20ml Rose Liqueur
10ml elderflower cordial
10ml lemon juice
Strawberries to garnish
Method
Combine all ingredients in a cocktail shaker and mix for 30 seconds. Strain into a chilled coupe and serve immediately. For a less boozy alternative, lemonade can be added to make it a long drink. Garnish with strawberries cut into heart shapes for the ideal Val's Day tipple.
Share It: