Seascale Golf Club Celebrates 125 Years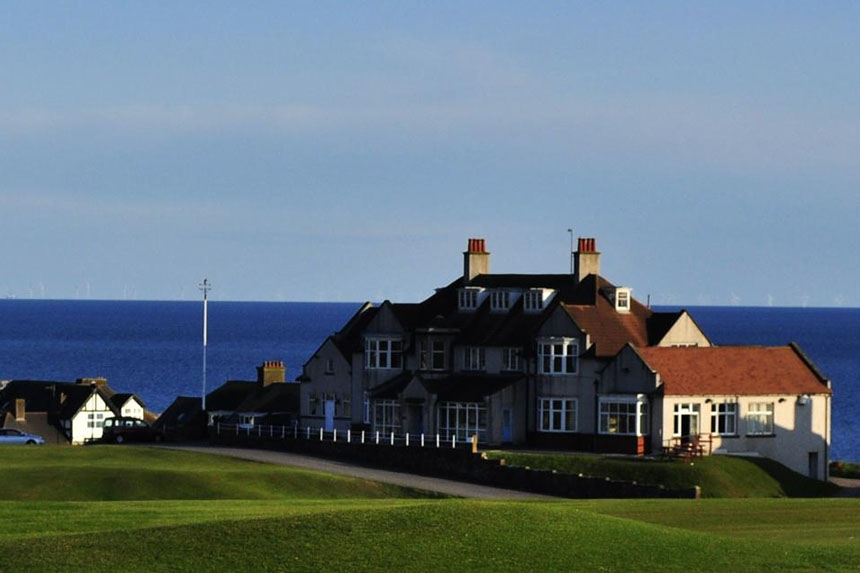 By Paul McGuirk 
A highly-regarded local golf club is celebrating its 125th year in operation this July with an exciting and entertaining full week of golf for players of all ages and skill levels. 
Seascale Golf Club was initially founded in 1893. The links were designed as part of a collaborative effort by the renowned Scottish golfer Willie Campbell and esteemed golfing architect/designer George Lowe.

Campbell would one year later go on to compete in the US Open, missing out on the 1894 title by just two shots, whereas Lowe's reputation as both a club maker and a course designer would be cemented in UK golfing history later down the line – in a recent Golf World poll, Lowe is responsible for the development of nearly one-third of the UK's Top 100 Courses in Britain & Ireland, with Seascale ranking amongst them.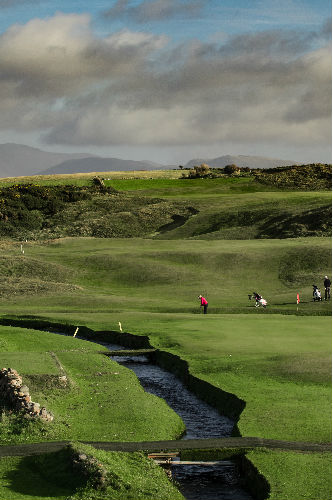 Of course, this is not the only honour to be bestowed upon the Seascale golf links. Numerous national publications have sung the praises of this highly-maintained course, with Golf Empire decreeing that the club "oozes quality, class and character." In addition to this, the renowned luxury watch manufacturer Rolex included Seascale in its World's Top 1000 Golf Courses publication. High praise indeed for a Cumbrian club, but hardly without its merit. The site offers incredible views of Scotland and the Isle of Man to the West, with picturesque views of the mountains of the Lake District to the East, which makes for a serene, relaxing and enjoyable day of sport.
To mark its 125-year milestone, Seascale Golf Club organised its own 2018 Golf Week Opens. It tee'd off on Monday 23 July, running through to Monday 30 and provided an opportunity for players to enjoy an entire week of golf for just £100, with a variety of competitions available. This summer also sees Mid Summer Madness taking place at the club.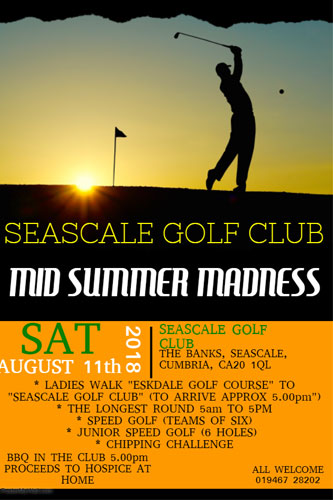 While a round of golf makes for a great way to spend the day, there's plenty of fun to be had off the course at Seascale, too. The clubhouse offers incredible facilities to both guests and members, and makes a great venue for conferences, functions or simply a bite to eat. The well-stocked bar boasts a great selection of real ales and premium spirits, and the food on offer is reason enough to visit even if you've never swung a club in your life. 
The clubhouse regularly hosts social events, with everything from charity fundraisers and live music to enjoy, and regulars can be the first to know what's up-and-coming by signing up to the events newsletter via the club website. 
Regardless of your skill level, one thing's for certain: you're guaranteed a warm welcome at Seascale Golf Club. With incredible special offers available for new and returning members, there's plenty of incentive to dust off those clubs and take to the green. Visitors are welcome too, and it's easy to arrange a round or two if you're in the area on business or simply visiting Cumbria for a quick holiday break.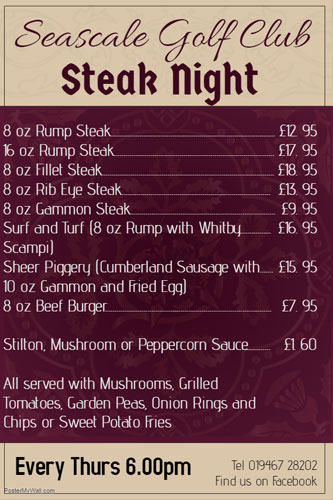 With the 125th anniversary Week just around the corner, there's never been a better time to join. 
Club Secretary, Adam Lamb said: "It's a huge honour to be celebrating 125 years. We've enjoyed commemorating the milestone with the Golf Week in the summer."  
He added: "The course hasn't changed much in 125 years, it's still a great links course and it always has been. It's important to keep the traditions alive from all those years ago."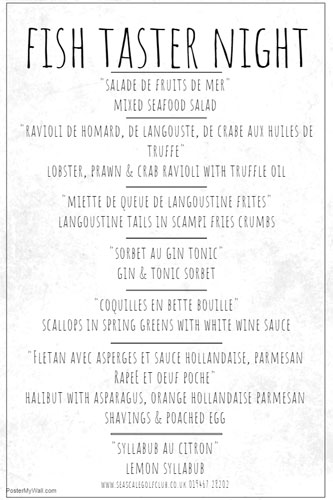 New members are currently eligible to join the club for just £299 for 1 year. For further information visit seascalegolfclub.co.uk or call 01946 728202 
http://www.seascalegolfclub.co.uk/
Share It: