Rocky Road Bars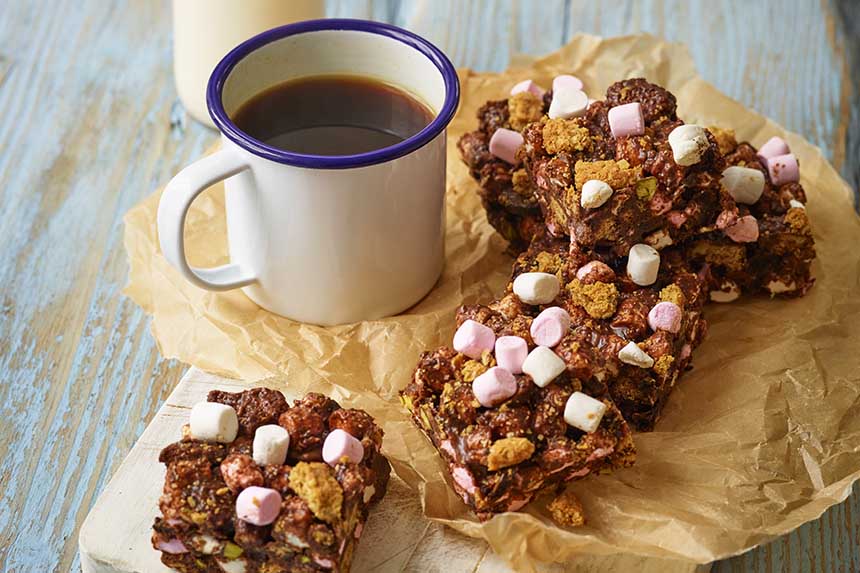 No baking, no fuss, these are the perfect campervan treats for picnics or refueling on long walks. Don't worry about measuring ingredients precisely—rough amounts will work just fine!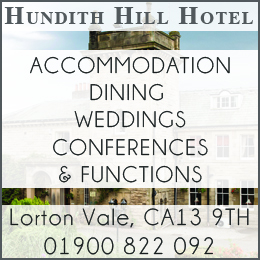 Ingredients
3 ½ oz (100g) your favorite cookies (biscuits)
5 tablespoons (70g) butter
3 ½ oz (100g) chocolate buttons
2 tablespoons honey
3 ½ oz (100g) marshmallows, chopped into small pieces
Method
Place your cookies (biscuits) in a sandwich bag or wrap in a clean kitchen towel and bash up into different sizes, from dust to small chunks.
Melt the butter in a pan with the chocolate and the honey over a low heat.
Take the pan off the heat and add the broken cookies and the marshmallows and mix together well. You could also add nuts, dried fruit, or even popcorn to your rocky road bars at this point.
Tip the mixture into a foil-lined tin or plastic container—anything that you can put in the fridge. Squash the mixture down so it will stick together when it sets.
Place in the fridge for at least 2 hours. When it has set, cut into squares and tuck in. Enjoy!
Mix it up
Try substituting 2 tablespoons of peanut butter for 2 tablespoons of the butter to make your bars extra moreish!
Recipes extracted from The Clever Camper Cookbook by Megan Winter-Barker and Simon Fielding. Published by Dog 'n' Bone Books on the 13th March and available from all good book retailers.
Share It: