Make The Perfect Christmas Turkey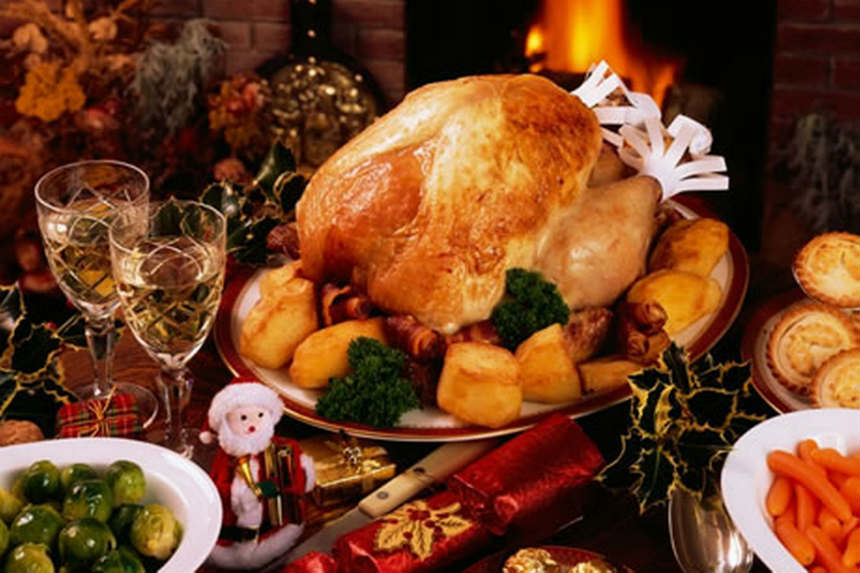 Perfect Christmas Turkey
If all you want for Christmas is a lovely moist bird then look no further as here's how to get the perfect Christmas turkey.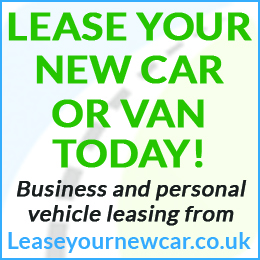 Ingredients:
100g softened butter
2 teaspoon sea salt
2 teaspoon ground black pepper
5kg turkey
3 large halved onions
Method:
Christmas Eve:
Mix the salt, pepper and butter and season the cavity.
Rub the butter mixture over the turkey.
Double up a sheet of greaseproof paper and lay over the breast.
Leave in fridge overnight
Christmas Day:
Heat oven to 220C/430F/Gas 7.
Take turkey out of the fridge and allow it to come to room temperature while the oven is heating.
Place onions and turkey in a roasting tray using a wire rack for the bird.
Pour two cups of boiling water into the tin and one cup into the cavity sealing with a skewer, cover the turkey with two layers of foil being careful to seal around the edges.
Cook for 20 minutes, then reduce temperature to 200C/400F/Gas 6.
After 90 minutes, remove foil and greaseproof paper.
Cook for a further 40 minutes. (Don't open oven until time is up).
To test whether the turkey is cooked, insert a skewer into the thickest part of the thigh – juice should run clear.
If pink, cook for another 20 minutes and test again. Leave to rest for at least 15 minutes before carving.
Strain the juice into a jug – the fat will rise, leaving the turkey and onion beneath.
Skim off the fat use the juices to make a gravy.
Crispy Vegan Squashed Roasties
With the vegan lifestyle being lauded as increasing life expectancy and environmental sustainability more and more Brits are taking up a vegan diet or simply reducing the amount of animal products they consume. It is Christmas 2016 and being vegan has never been easier to do! Eating meat-free this festive season is the kindest and most compassionate thing you can do for the animals, your health and the environment. Let our vegan Christmas recipe for some goose-free roast potatoes inspire you to try something different this year!
Ingredients
1kg small salad or new potatoes
4 tablespoon olive oil
2 teaspoon fennel seed
1 tablespoon flaky sea salt
Method
Boil the baby potatoes for 10 minutes until tender, drain and leave to steam dry. Set oven to 200C/180C fan/gas 6.
Drizzle half the oil over a baking tray and tip in the potatoes. Add the fennel seeds, and season with the flaky sea salt and black pepper, tossing everything to coat. Squash the potatoes with a masher to break the skins. Drizzle with the extra oil and bake for 45 mins until crispy and golden.
Cointreau Cranberry Sauce
'Tis the season to be tipsy, Christmas is undoubtedly one of the biggest drinking holidays in the UK, over 600 million units of alcohol is consumed by us Brits every December. From bucks fizz for breakfast and a sherry watching the speech to brandy sauce, chocolate liqueurs and everything in-between the British love affair with a Christmas tipple isn't going anywhere, so in the spirit (pun intended) of Christmas here's a fantastically festive cranberry sauce recipe that really puts the sauce in sauce.
(Serves 8)
Ingredients:
12 ounces fresh cranberries
1 cup sugar
1 cup water
2 teaspoons orange zest
2 tablespoons Cointreau liqueur
Method
Combine sugar and water in a medium saucepan.
Bring to a boil; add cranberries, return to a boil.
Reduce heat and boil gently for 10 minutes, stirring occasionally.
Remove from heat. Add orange zest and Cointreau (or Grand Marnier) and stir.
Let cool at room temperature.
Refrigerate until cold, or serve at room temperature.
Share It: