Easter Nest Cupcakes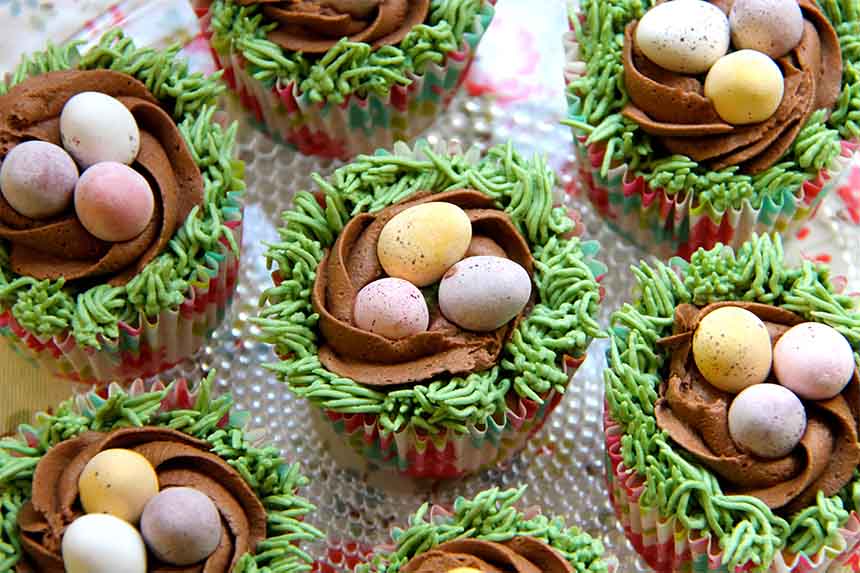 These adorable cupcakes are perfect to make with children during the Easter holidays.
Ingredients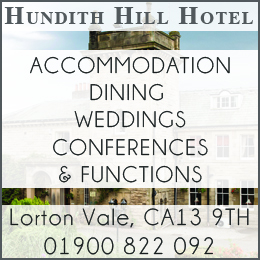 Vanilla Cupcakes
– 150g Unsalted Butter, Softened
– 150g Caster Sugar
– 3 Medium Free Range Eggs, beaten
– 150g Self Raising Flour
– 1/4tsp Bicarbonate of Soda
– 1/2tsp Vanilla Extract
– 2tbsp Whole Milk
Vanilla Butter Cream
– 100g butter
– 300g icing sugar
– 1/2 tsp vanilla essence
– 1-2tbsp milk – if needed
To Decorate
– Food colouring – Green & Brown
– Mini Eggs
– Cocoa Powder
– #233 piping tip, and Star tip
– Piping bags
Vanilla Cupcakes
1) Pre heat the oven to 180C/160 Fan and line a 12-hole muffin tray with cases
2) Mix together all of the cupcake ingredients until thoroughly combined – although, try not to mix more than necessary!
3) Spoon the mixture into the cupcake cases (just over half full) and bake in the oven for 15-18 minutes until slightly golden on top and a skewer poked into one of them comes out clean.
4) Leave the cupcakes to cool in the tray for about 5 minutes and then remove and leave to cool fully on a wire rack
For The Butter Cream
5) To make the butter cream – mix the butter on its own for around 3 minutes to loosen it fully and then add half of the icing sugar and mix on high for around 3 minutes. After 3 minutes, add the last half of the icing sugar and vanilla and mix on high for another 3 minutes until the icing appears white, fluffy and smooth. If you feel it's too stiff to pipe, add 2 tablespoons of milk to loosen it.
6) Split the butter cream into two bowls – in one add green food colouring and mix thoroughly until you reach your desired green
7) In another bowl add some brown food colouring and/or some cocoa powder to achieve your desired brown colour
8) Once the cupcakes are cool, if they have a 'hill' or are raised in the middle, trim it down carefully so they are basically flat – it'll make them easier to decorate!
9) Using the #233 (grass and hair nozzle) piping tip fill one of the piping bags with the green icing. Pipe the green icing around the edge of the cupcakes pulling up as you pipe to create a grass effect. Using the star tip, fill the second piping bag with the brown icing and pipe a little nest in the middle of the cupcake – finish with 2-3 Mini Eggs on top.
Share It: