Bonfire Night Recipes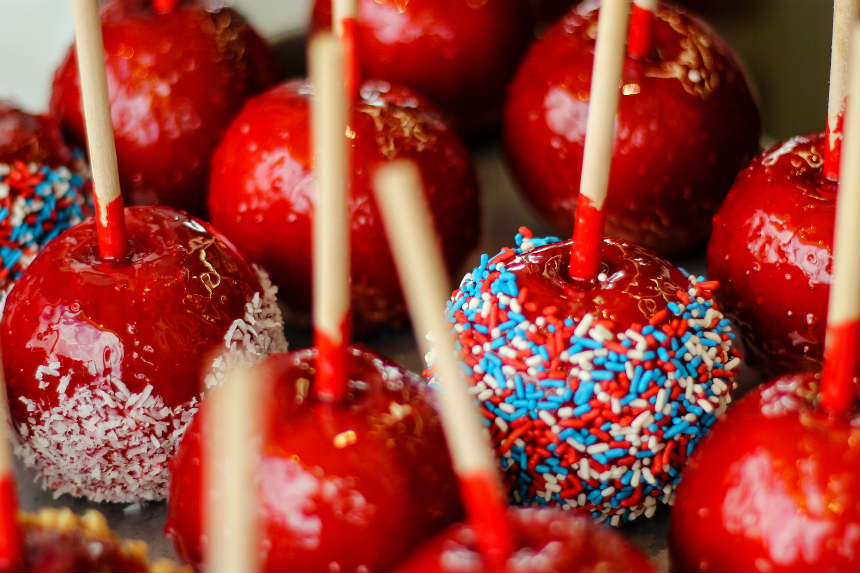 Remember, remember…once the bonfire is crackling, the fireworks are lit and sparks are flying, you'll be need some comfort foods to keep you cosy.
These warming recipes are perfect for enjoying while gathered around the bonfire or with a sparkler in the back garden.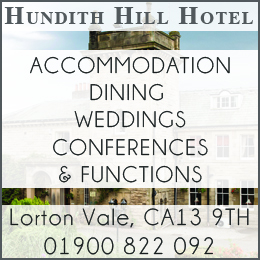 Traditional Toffee Apples
Try topping the traditional bonfire snack with your favourite treats.
Ingredients
10 wooden skewers (or lolly sticks)
10 Golden Delicious apples, scrubbed
350g Fairtrade light soft brown sugar
2 tsp white wine vinegar
35g unsalted English butter
2 tbsp golden syrup
To decorate:
2 tbsp Halloween sprinkles
2 tbsp sugar stars
20g ginger snap biscuits, crushed
Method
Insert a wooden skewer or lolly stick into the stalk end of each apple. Line a large baking tray with baking parchment.
Put the sugar in a heavy-based pan with 120ml cold water and heat gently, stirring until it dissolves. Bring to the boil and add the vinegar, butter and golden syrup. Boil gently for 12 minutes, until it has reached the soft-crack stage (138°C on a sugar thermometer, or the point at which a little of the mixture, dropped into cold water, forms threads that bend slightly before breaking).
Dip the bottom two-thirds of the apple in the toffee, turning to coat. Working quickly, add your decorations to each apple. Get creative, try sprinkles, sugar stars or ginger snap biscuit crumbs. Leave to set on the baking parchment for 15 minutes
Banoffee S'mores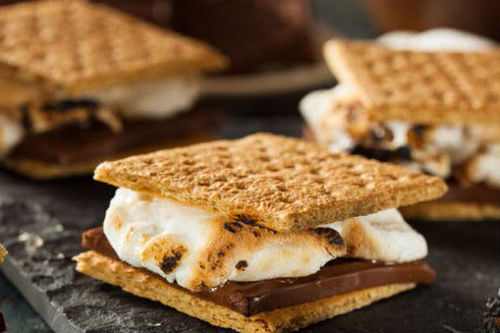 No bonfire is complete without this American-style treat. Melted marshmallow, banana and caramel added to a chocolate Hobnobs make for a heavenly combination.
Ingredients
16 milk chocolate oat biscuits (Milk Chocolate Hobnobs)
8 large marshmallows
8 tsp dulce de leche
1 banana cut into 16 slices
Method
Preheat the grill to a high heat and line a baking sheet with parchment.
Put eight biscuits on the tray, place a marshmallow on top and grill until slightly brown and melting
Put 2 tsp of dulce de leche, or caramel sauce on the remaining eight biscuits and top with two banana slices. Sandwich the biscuits together. Enjoy.
 Cheesy Catherine Wheels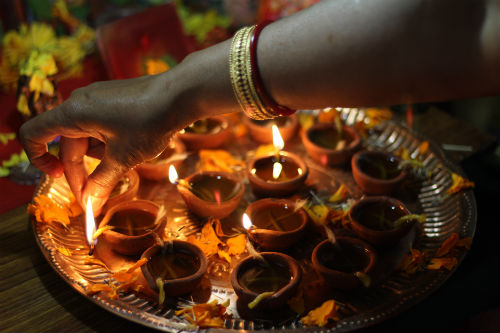 Simon Rimmer's cheese and tomato pastries are the perfect savoury snack to nibble on while you admire the catherine wheels.
Ingredients
25g red peppers, finely chopped
5 g oregano, finely chopped
5 g marjoram, finely chopped
50 g ham, roasted and chopped
100 ml tomato passata
1 sheets rolled puff pastry
25 g mozzarella, grated
Method
Combine the pepper, oregano, marjoram and ham in a bowl.
Spread the tomato topping on the rolled puff pastry, leaving a 2.5cm border at each end.Scatter over the ham mixture and sprinkle the mozzarella over the top.
Roll up tightly and fold in the pastry ends to form a cylinder. Chill for about 20 minutes before slicing into 1cm thick rounds.
Share It: