Austin Friars School Turn Off the Tap on Plastic Pollution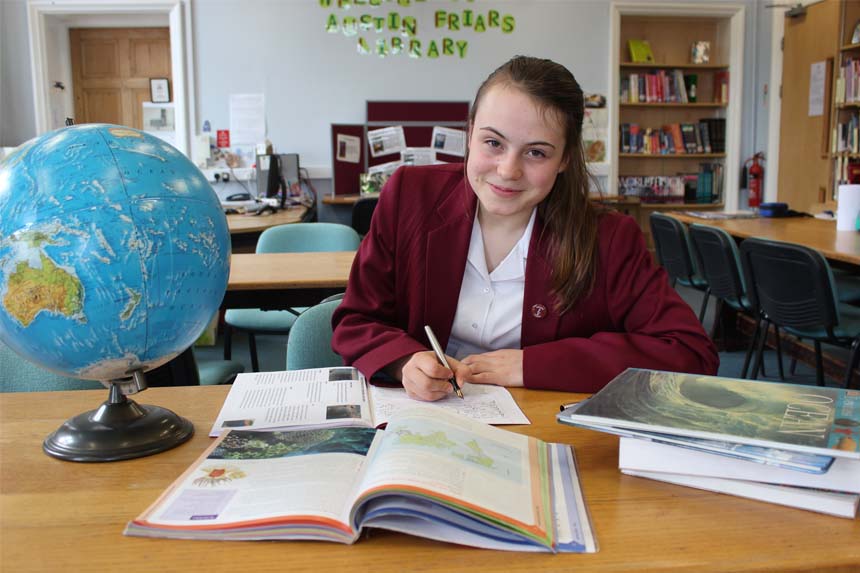 Carlisle school, Austin Friars have launched a campaign to become plastic-free, led by one passionate pupil.
A plastic free shop, beach cleans, awareness days and film screenings are all part of an 18-month effort by Austin Friars, to make the dream of a plastic-free school a reality.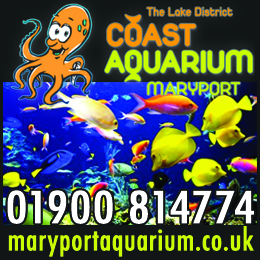 The project will culminate in a sponsored cross-channel swim by teachers, pupils and parents.
Austin Friars pupil, 15 year old Amy Bray, launched the campaign by delivering an assembly on the awareness of plastic pollution and its dangers to our health, supported by her Headmaster, Mr. Matthew Harris.
Fuelled by her lifelong passion for the ocean and its conservation, Amy has set up a school shop to give pupils and staff the opportunity to buy alternative products. These include bamboo toothbrushes, reusable coffee cups and solid shampoo bars, as well as bamboo stationery and other sustainable products.  
Amy is also spending time with the catering team and working with school suppliers to reduce plastic packaging, cups and cutlery.
She will be providing regular updates to her peers and holding an awareness activity day for the Junior School, as well as a beach clean.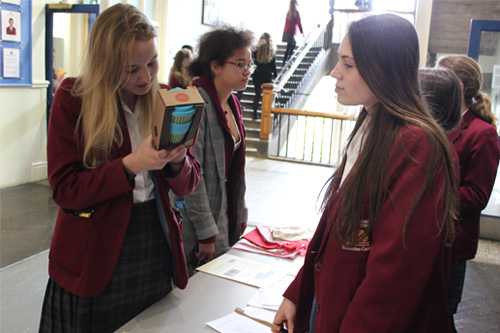 Amy, who has already received support from the Professor of Marine Conservation at Plymouth University concerning microplastics, said: "It's wonderful to get support from my Headmaster and to hear the responses of my friends and teachers. When someone comes up to me to ask a question or give me an idea it gives me hope that people will change and reminds me that every little thing we do does actually make a difference. At home, my family have largely eliminated plastics and we hope to share our journey."
She added: "There is cost and effort involved in such a project but the use and disposal of plastics is decimating our beautiful oceans and must be stopped. There really is no choice if we want to have a planet for the future. My friends and I have our lives ahead of us and we realise that there won't be any more trips to the beach if we don't stand up for Planet Earth.
"We all have the power to help by changing our habits and educating others. I am really excited by my school's backing and the level of coverage currently in the media. Now there is awareness, we need to pursue real change. With large public support from individuals, businesses and schools, manufacturers and shops will change too and maybe our oceans stand a chance. I have learnt that although certain roads cannot be followed, a destination can always be reached if one tries hard enough."
Amy is documenting the Austin Friars project so that it can he used to help other schools follow suit.
If you are interested in joining the school's effort and the rising surge to turn off the tap on plastic pollution, she can be contacted via her Instagram, @devotion_to_ocean, where she posts her advice on quitting the plastic habit and her progress, or via the Headmaster's Office.
www.austinfriars.cumbria.sch.uk
Share It: