Whitehaven Rugby League By Craig Wishart
Whitehaven Rugby League
By Craig Wishart
Two months ago I sat staring at a blank computer screen wondering how to put together my regular Haven story for The Guide. The season was just not going to plan and with the team sitting precariously in the relegation zone things were looking increasingly gloomy.
I was wondering what tone I should set for the article.
The sensible approach would be to warn readers the most likely outcome was relegation.  I figured this would soften the blow and could prove vital in preparing fans for life out of the Championship.  Sticking to the facts was the responsible thing to do and in pointing those out I would be doing the community a great service.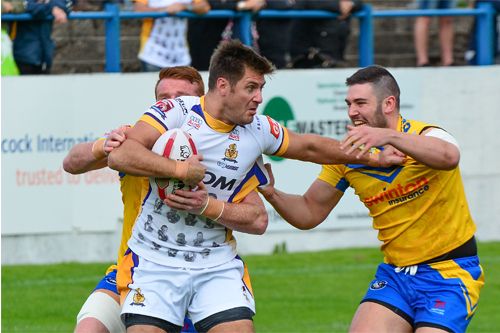 But I was torn because there is already enough bad news in the world and for the past three years I've always tried my utmost to remain buoyant. It's true that sometimes Haven have put in performances that have come close to extinguishing my eternal optimism but like any loyal fan I bounce back week after week, remaining upbeat, focusing on the positives and promising the readers that glory is only one match away.
In doing so I've always felt I was doing the community an even greater service than concentrating solely on the cold, bleak facts.  Our team is trying hard but isn't quite good enough.
So with that in mind I decided to stick with my principles and pointed out that with the Championship now split into the Super 8's all Haven had to do to save themselves from relegation was win pretty much every game; simple really. I typed up the story, submitted it and then waited to see if the boys would fulfil their destiny.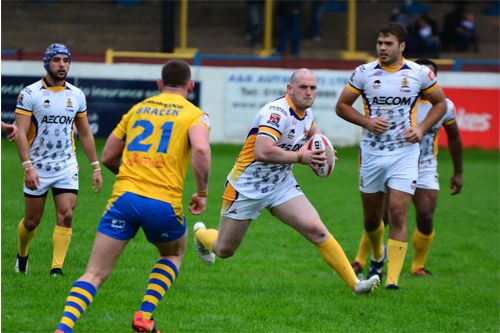 Unfortunately The Guide had not yet come back from the printers and Haven had already lost their first game, a 46 – 18 drubbing at home courtesy of Bradford.
By the time I picked up a copy in town, Sheffield had already delivered another harmful blow on Haven's survival battle with a devastating 48 – 16 thrashing.
The team had sunk to the bottom of the table and later that night as I read over my own words, I had to concede that I'd been perhaps slightly too optimistic.
The very next day the club released a statement which read: "Unfortunately the Board of Directors have decided that, due to recent circumstances, we are left with no option but to relieve the Head Coach of his duties, with immediate effect.  We wish James all the best in the future."
And thus with the sacking of James Coyle there was no lingering doubt. I'd definitely been overenthusiastic with my expectations, the club knew it too. They had to do something momentous, and quickly.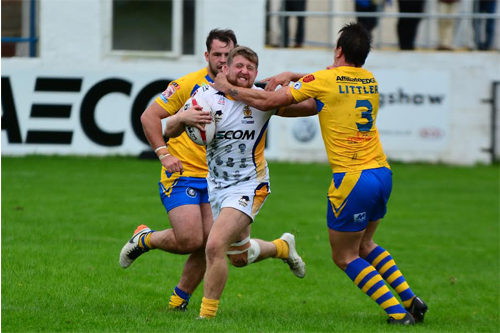 It's never a good sign when a sporting team gives the coach the old heave ho, generally it's a good indicator that things haven't been going to plan. So when the old plans are thrown out the door and radical changes occur sometimes the players will rally, their pride is on the line and they know they have to prove a point.
And that's what happened next match in the local derby as Haven ground out a four point win against Workington.  Okay, sure, Workington were also struggling for their own survival and it was hardly an emphatic victory but it was still something and maybe it could be the start of something huge.
Sadly it was not to be. Haven could not keep the momentum up in the following game against Halifax and went down 30 -10.
A week later and with their backs well and truly to the wall Haven totally destroy Dewsbury Rams 56 -12 and suddenly my initial enthusiasm doesn't seem quite so unfounded as they drag themselves out off bottom place and there's a real sense that with two more victories Haven can pull themselves into safety.
Unfortunately, as has been the case with Haven all season, they could not string two solid performances together and they lost narrowly to Oldham 20 -18 and with that Haven were finally relegated to League 1.
The team can however take heart as they won their last match making it three victories out of five since the coach was sacked, it'll build confidence that will be greatly needed next year and if they can start off next season with a win then, who knows what might happen…
Sorry, I know, I'm doing it again.
Share It: