Venturo Motors brings their new philosophy to Carlisle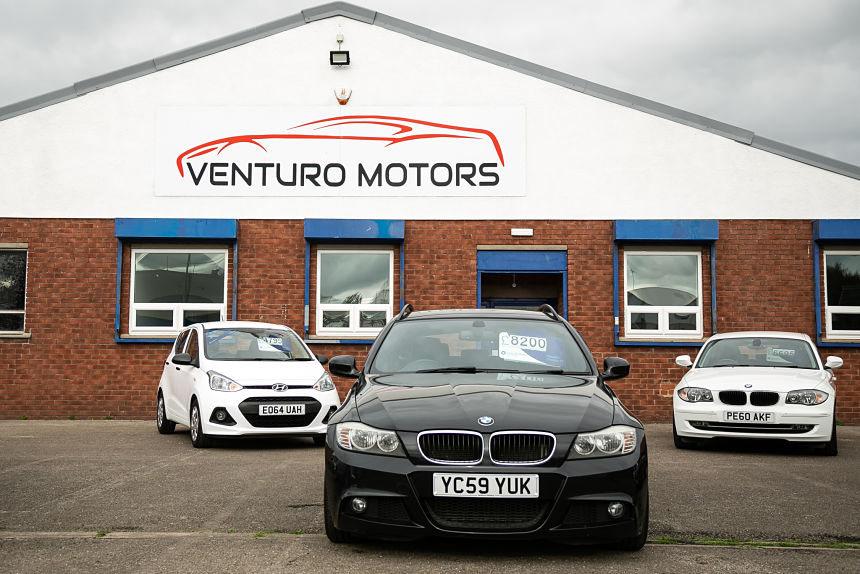 A car is usually one of the most expensive investments many of us make, so it's important to make sure you get things right the first time.
That's why Adam Bragg recently opened Venturo Motors on Willowholme Industrial Estate. Adam believes that his early days spent working under the bonnet of a car has given him the knowledge and experience to make the difference between Venturo and other local dealers.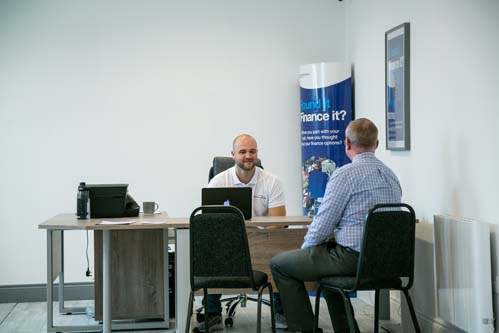 As a technician in West Cumbria Adam worked for the main dealerships, as well as the independants.  When he was offered a position working on British Superbikes with Paul Bird Motorsport he was given the opportunity of a lifetime.  This led to him touring the world for a few years with the Kawasaki factory team as they competed in the World Championship.
His experience working at the elite level means he brings serious expertise with him to Venturo Motors.
"Coming back to Cumbria I was wondering what I could do, a friend of mine was selling used cars and he was doing really well with it. I looked at what other people were doing in the area and I thought this could be done better." said Adam.  "With my background I would put it to good use. I wanted to sell good quality cars, I know what it takes to keep a car in good condition and this is what we have brought to Venturo Motors. As well as offering quality motors we will also offer Servicing, MOT and Repair work."
Touring with a top-level auto team gave Adam the opportunity to see the world but it also gave him something more valuable, he's been there first hand and he knows what  it takes to achieve top results.
This has given rise to the ethos of Venturo Motors; they will only sell good quality, used vehicles at the best market value possible and to make sure they are selling at the most competitive prices, they check the value every day.
"I set out in this trade in August this year and this has been the philosophy since day one. We're working to build this business but it takes time to build up stock and make sure everything is in perfect order but the focus on doing everything as well as we can is what's driving us forward." says Adam.
When you come down to Venturo Motors you'll see what he means, they've made the effort to make sure the new reception area is warm, comfortable and inviting which all adds to the customer experience.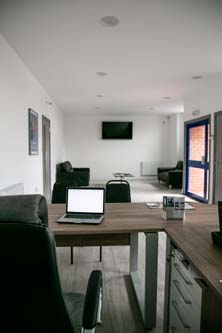 If you need finance for your car then that's not a problem, the aim at Venturo Motors is to ensure all customers are fully informed on the different options available to them. They pride themselves on being able to offer very competitive finance rates while finding bespoke solutions that suit the need of the individual.
If you're looking to part exchange your current vehicle to upgrade to a new one or simply looking to sell, they will provide you with a competitively priced up-to-date market value for your vehicle.
"It's taken a lot of hard work to get ourselves to where we are now." Adam says. "It's still an ongoing process but in the space of a few short months we've begun to build something really special.  There's no doubt our philosophy plays an important part in that.  So if you are looking for something different and you need someone that will go the extra mile then pay us a visit.  My commitment to you is that we'll take the effort out of buying your next car by making the process as smooth and pleasurable as possible."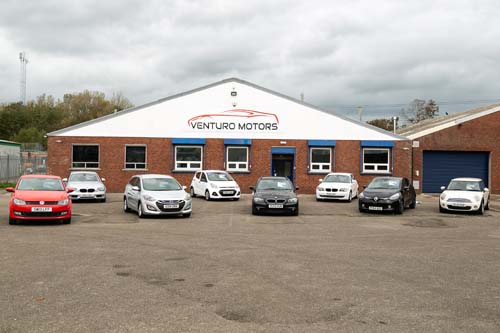 For more information or to view the range of stock visit  www.venturomotors.com or call 01228 925 916
Share It: