Tricks of The Trade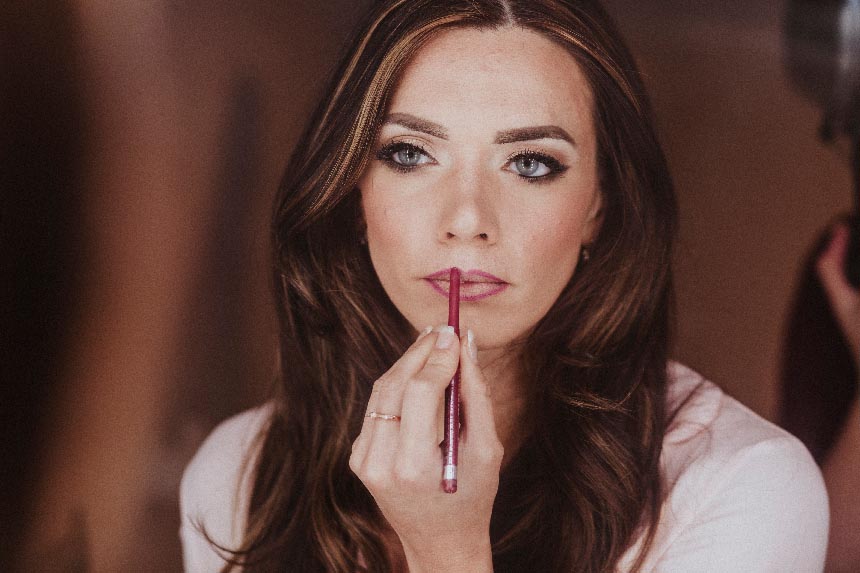 Bridget Foster answers some of the most common questions she gets asked on social media – and gives us a taste of her make-up tutorials.
As we come into the new year, we all naturally reflect upon the year just gone. I've had a pretty good year in all aspects. I've overcome my social media fear and managed to gather a good following and also realised how much people in Carlisle and Cumbria want to relate to a local Make-Up Artist.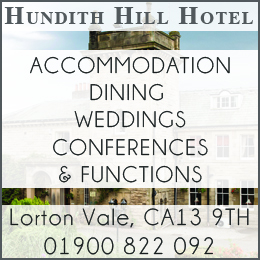 Most Saturday mornings I will be doing a Bride and her bridal party. I could be doing a bride on her own or a full party of up to nine heads, so am never available to do guest make-up on a Saturday morning. However, with my quick online tutorials and also my 1-2-1 tutorials, I am hoping clients would feel confident enough to do their own make up.
Pixiwoo make-up tutorials are great as they cover wearable looks and relate to everyone, covering high end to drugstore make-up. Wayne Goss and Jamie Genevieve are brilliant to watch, but in my opinion, are more suited to someone more experienced or advanced with make-up applications.
My tutorials show quick and simple techniques and I try my best to keep the products local.
1-2-1 tutorials have been so popular lately, with the majority of women aged between 30 to 40. Most who come just feel that they need a change or feel a bit left behind with all the new trends popping up on social media. Some just want to know what's best for them, as I can give a non-biased opinion and am not pushing to sell them products.
When I worked in Space Nk in London, we sold a variety of brands and products. So clients knew we were not biased towards a certain brand and they only purchased products that were suitable for them. There is nothing worse than getting home with the wrong colour or something you can not work with, because let's be honest, make-up is expensive.
It can be as simple as using your bronzer as a shadow for your eyes, or using a concealer and less foundation. Even just investing in a good set of brushes, you will find the tools do the hard work for you.
These are the questions I ask clients when they struggle with make-up: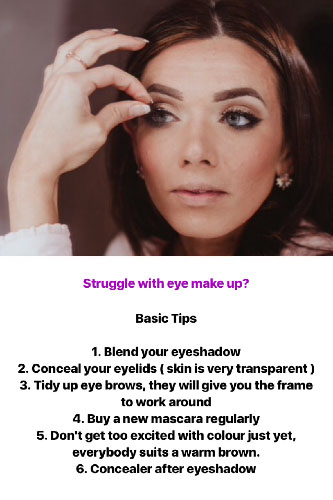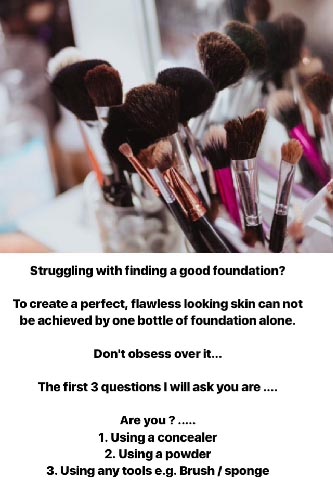 Bridget's 1-2-1 Make-Up tutorials
None biased professional and experienced advice.
Tailored towards your needs, so we can focus on a subject you may struggle with eg. Foundation, eyes, or perhaps a overall look as they all link together anyway.
Clients are asked to bring your current make-up bag & tools so I can see what you use. I will be able to recommend and demonstrate new ways to use these products and also recommend more suitable products if needed.
Please note this is a personal tutorial up to 1.5 hours maximum.
£50
Halo Hairdressers
Rosemary lane, Carlisle
Insta: @bridgetfos
Photo credit: Joshua Wyborn
www.joshuawybornphotographic.com
Share It: