Music on the Marr Festival Returns This Summer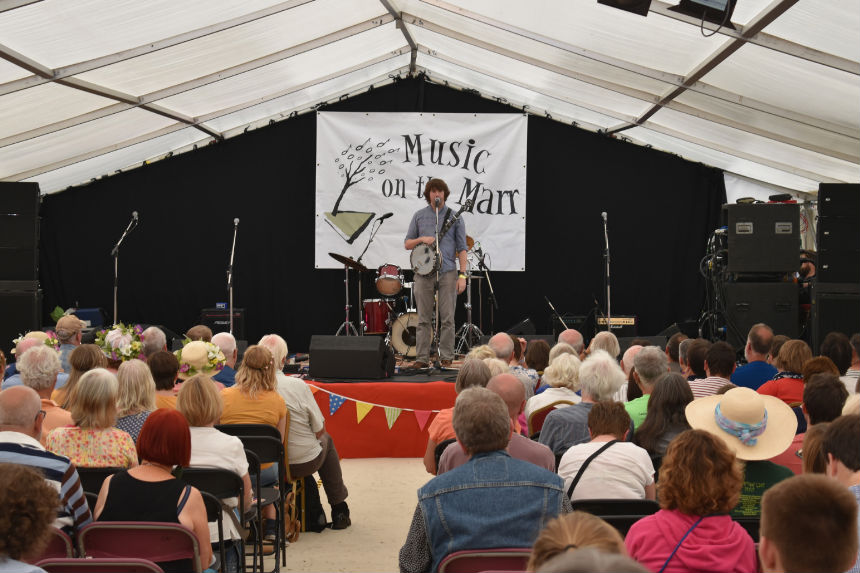 Cumbria's most friendly music festival returns for its 8th year this summer.
The much-loved, village festival with the feel-good factor, Music on the Marr will take place on 20 – 23 July. Located at Castle Carrock, this year will see an exciting line up featuring local, national and international acts.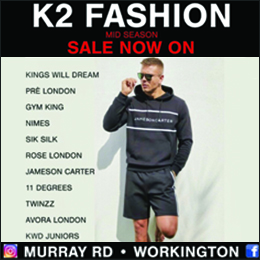 This year's headliners include the band that defined Scottish folk-rock, Wolfstone with Duncan Chisholm and hot Scottish property The Elephant Sessions. The legendary Kanda Bongo Man from The Congo will bring world music to the stage at Castle Carrock, along with traditional Zimbabwean music and mbira reggae from  Zimbaremabwe. The Urban Folk Quartet will be joined by local lad Dan Walsh, while Jo Broughton, Tom Chapman and Spanish fiddler Paloma Triges also find headline slots.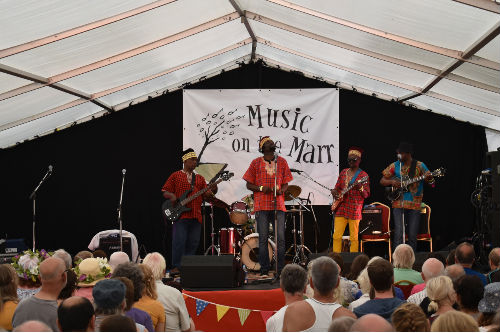 On Friday night, the festival will welcome back London jazz sensation Sarah Gillespie with her trio, while on Saturday, Lucy Ward, Brian Peters, Jackie Oates and James Finlay will perform their show 'Liberty to Choose', with music from The Penguin Book of English Folk Songs.
Cumbrian singer and song writer Holly Clark will take to the stage and the festival's resident band Hadrian's Union will exclusively launch their new CD, with a live performance. Of course, festival patron and doyen of British folk music Roy Bailey will also be there, performing with Marc Block.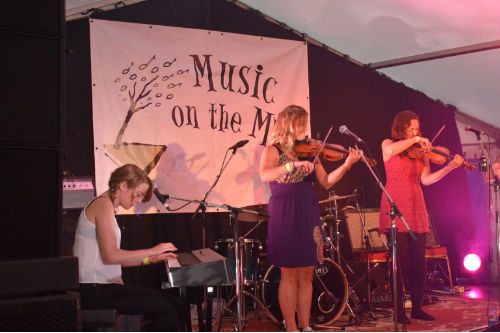 Festival organiser, Richard Johnstone said: "Now in its eighth year Music on the Marr has gained national respect as a family friendly festival with extensive community involvement, high quality programming and value for money.
"We showcase local, national and international acts, provide a stage for new and emerging young talent and put on a host of family friendly events including music and dance workshops, circus acts, a real ale festival and an artisans market."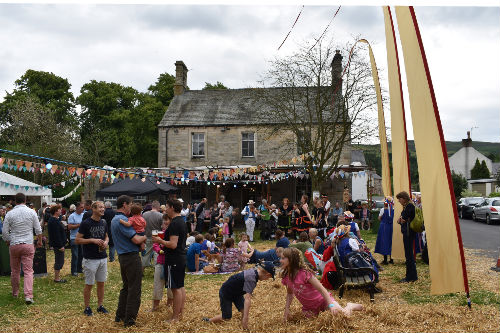 Music on the Marr was founded in 2010 when a couple of drunk musicians stumbled into a marquee which was left behind following a village wedding. Once they started playing, the rest was history. It is produced and directed by Geltsdale Arts Ltd a not for profit organisation and each year the festival raises a considerable amount for charity.
Richard added: "It is still a big village party."
For tickets and more information visit www.musiconthemarr.com or contact the box office on 01228 670329
All images taken by David Ambridge
Subscribe below for your chance to win a family ticket for Music On The Marr