James: Back In The Charts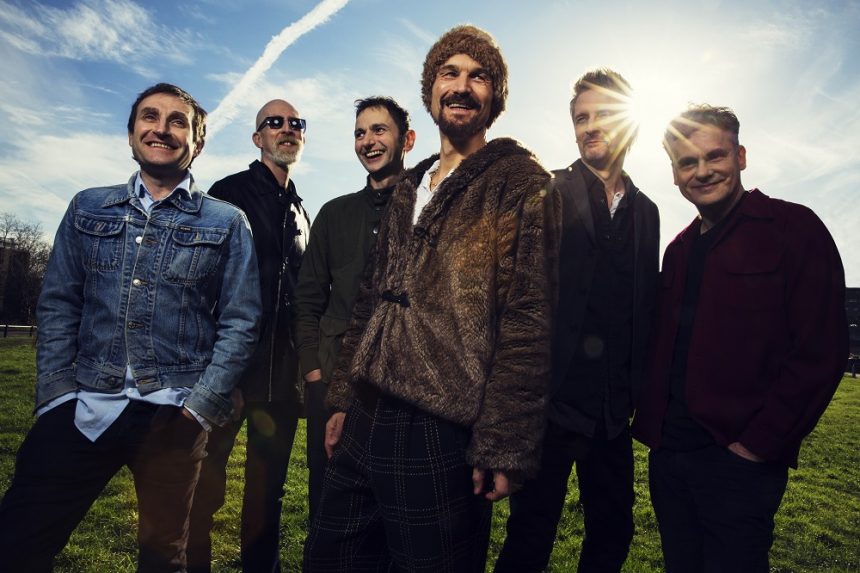 It has been 34 years since James formed at university in Manchester. They've seen off the bands that burst onto the 'Madchester' scene around the same time as them – icons like The Smiths, The Fall, Stone Roses and New Order – and they were doing Britpop before it was even a thing.
So it may seem strange that as James celebrate the launch of their 14th studio album, Girl At The End Of The World, by preparing to embark on a 15 night UK tour, the band are shocked by the media interest.
Band member Saul Davies has been blown away by the response. He told The Guide: "The response to the album has been amazing really. It is always a challenge with new material because you never know if people are going to like it or not – but we have such supportive fans that they listen to it and, thankfully, they seem to like what they hear.
"We're very proud of this album and it seems to have caught the imagination. We're going on the One Show and the Chris Evans Breakfast show, and the tour has sold more tickets than any we've ever done."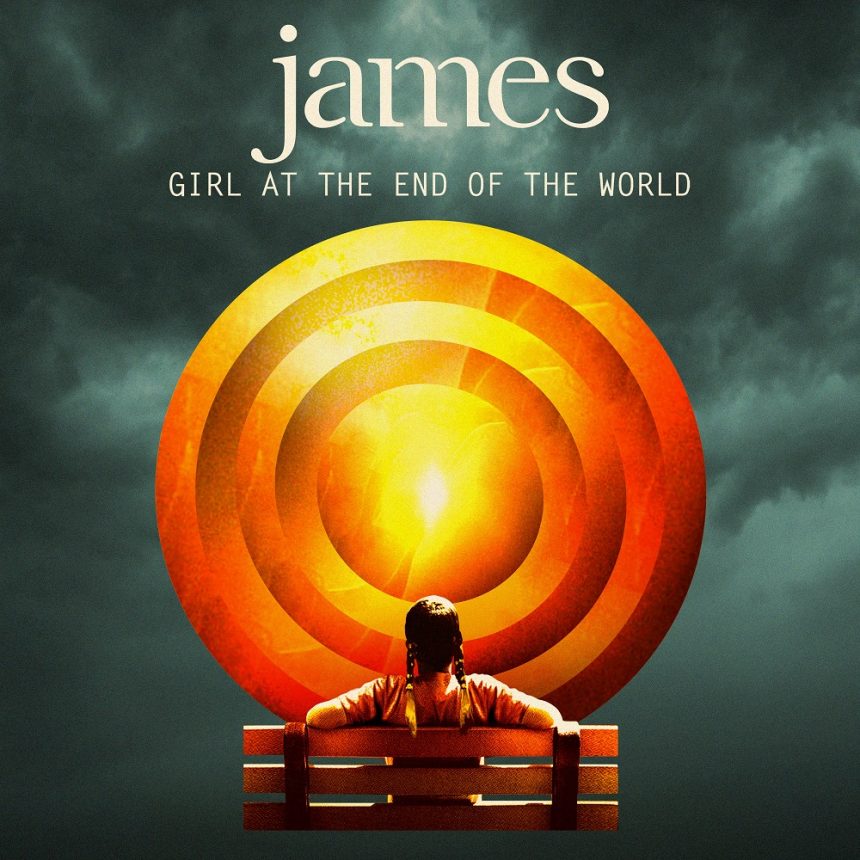 The response to the new material was gauged at two album preview nights they played in February. I was at the first one, a sentimental return to a room above the Manchester Student Union where they'd spent their formative years.
"There were 800 people packed into the room, the album hadn't been released and none of them new any of the songs we were playing – but was a big, euphoric night," recalls Saul – and he's right. Never before had I seen an audience so hooked on songs they'd never heard, and so full of respect for the musicians playing them.
"It is a bit nerve-wracking, because you're basically throwing stuff out there and seeing if it sticks," added Saul, "There is a temptation to just say 'f**k it, shall we just do Laid? But when you look round the room and see that people are sticking with us, you know that the songs are as good as you think they are."
The band played most of the new album and then rewarded the audience with some classics – but even then, in typical James fashion, they threw in an album track from 15 years ago called Senorita. "We'd never done that one at a live show, so we thought what the hell.
"I think there is a danger for bands when you've been around as long as we have – it would be easy to become a parody of yourself and just keep churning out your greatest hits night after night – but I genuinely don't think we'd do this if we ever fall into that trap, none of us would be interested enough to keep doing it."
The album itself will become a James classic. The band have worked extensively in the past with producer Brian Eno, and he returns again, contributing in the same way he has to bring success for bands like U2, Coldplay and The Killers. You really get that influence from the records – which are a perfect blend of pop, indie rock and dance beats, coming together as a cacophony of noise that makes you want to let go and move to the music.
The band takes to the road again in May, playing 15 dates around the UK. Sadly, none are in Cumbria – although Saul says they'd happily play in the county again in the future, having headlined Kendal Calling last year and appeared at the Sands Centre in the past. But local fans that are happy to travel can catch shows at Newcastle, Glasgow or Manchester.
"It's a given that no two James shows are ever the same, but if people come and see us they can expect to see seven or eight of the new songs each night – we'll do a few from the past, but they are as likely to be a b-side from the 1980s as a 'hit'."
How long can they go on for?
"Who knows? We certainly aren't ready for the cruise ships yet are we? I think as long as we enjoy doing it we'll keep going; at least until we hate each other or one of us dies."
Here's hoping that neither event happens anytime soon.