Mayor Making Ceremony In Workington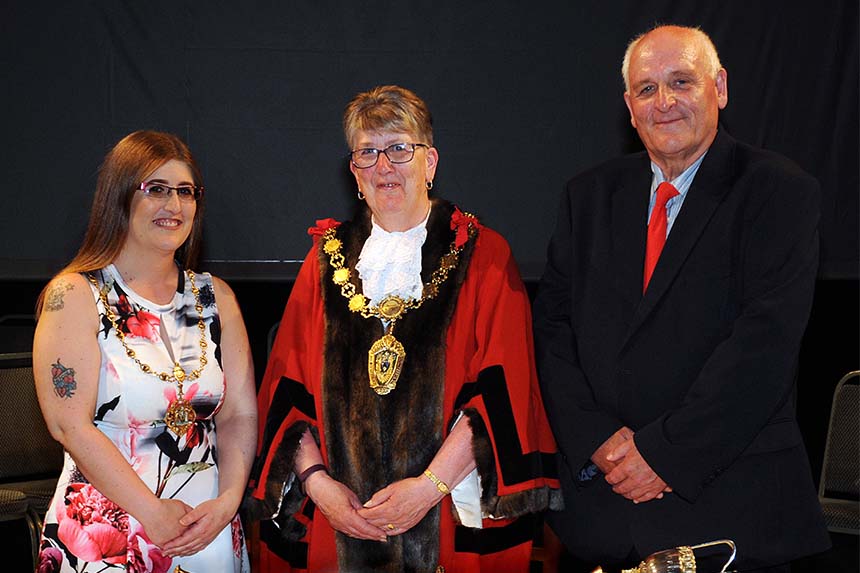 The new Mayor of Workington will be announced at a ceremony in the Carnegie Theatre & Arts Centre on Wednesday 9 May, 7pm.
The ceremony is open for all to attend and lasts approximately 40 minutes. After the ceremony has finished, guests will be invited to meet the new Mayor and members of the Town Council in the cafe and bar area of the theatre. A buffet and refreshments will be provided.
The Town Council elects a new Mayor of Workington every year. The Mayor of Workington acts as Chairman for the council. As well as chairing the council's meetings, the Mayor has a Civic role as the first citizen of Workington and they represent the town at civic functions and public events.
The Mayor of Workington also selects a charity to support during their year in office. The current Mayor of Workington, Cllr Ann Bales, selected Cystic Fibrosis UK and Team Isla as her chosen charities. Cllr Bales will announce the total raised for her charities during the ceremony.
In addition to charitable work, the Mayor also selects a 'Volunteer of the Year'. The Mayor of Workington's Shield was introduced by Cllr Konrad Hansen in his Mayoral year as a tribute.
Share It: