Age UK West Cumbria Celebrate National Volunteers Week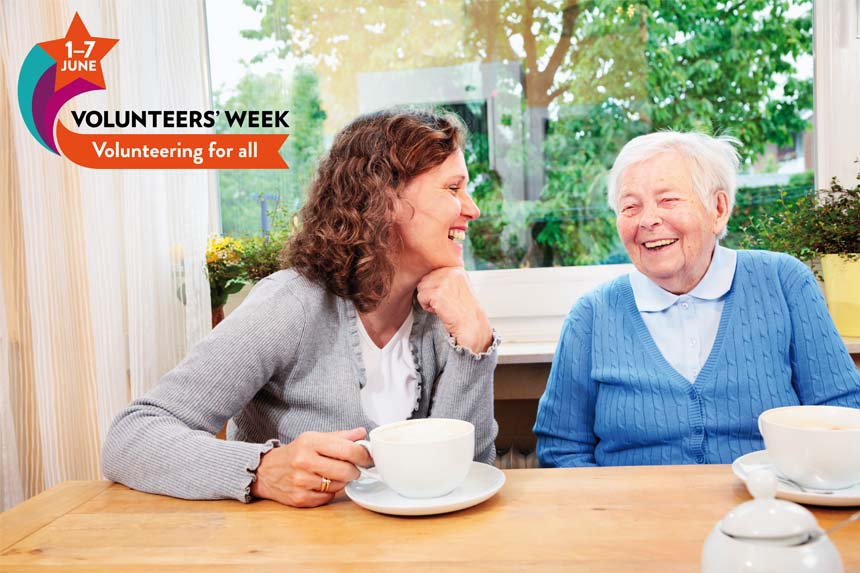 The Community Connections Project run by Age UK West Cumbria is celebrating National Volunteers Week 2018, which takes place from 1 – 7 June.
Isolation and loneliness are a greater threat to life expectancy than obesity. Social isolation and loneliness have lasting negative effects on blood pressure and increase the risk of disability, cognitive decline and clinical dementia.
The Community Connections Project raises awareness and helps to reduce the strong stigma attached to loneliness. It encourages people to attend social activities and groups, to connect with their local network and reconnect with their communities, to become more confident, more independent and therefore able to love later life.
The project helps people who have become cut off from their social networks and surroundings, to reconnect, meet new people and make new friends.
Sarah Bromiley, Community Project Manager, explained: "Our staff often find it's the same people we offer our support to, who ask if there is anything they can do to help. We often suggest volunteering, as it offers them the chance to give something back to the community, meet different people and make new friends. When asked 'why do people volunteer?' the response often received involves words such as fun, confidence, community and giving."
Many of the clubs and groups supported by the Community Connections Project are set up, assisted and organised by Age UK West Cumbria's own volunteers. They take on roles as drivers, supporting beginners on the computer, providing administrative and reception help, helping in charity shops, befriending people who are housebound, fundraising and helping to organise events. And the list goes on.
The Community Connections project is celebrating this year's National Volunteers' Week 2018 theme that 'volunteering is for all'. The 'feel good factor' from volunteering provides you with a natural sense of accomplishment. From lowering stress to boosting self-confidence, volunteering offers many health benefits—especially for older adults.
A daughter of one of the Community Connections volunteers recently commented: "the change in my mother since she started volunteering is nothing short of miraculous."
The more we give, the happier we feel and as Winston Churchill once said, "We make a living by what we get, but we make a life by what we give."
Volunteering is the ultimate exercise in democracy. You vote in elections usually once a year, but when you volunteer, you vote every day about the kind of community you want to live in.
Help Age UK West Cumbria to create a community where everyone, regardless of age, feels that they belong and can stay connected.
For more information on the Community Connections Project contact Sarah Bromiley on 08443 843 843 or visit www.ageukwestcumbria.org.uk
Share It: