Make The Harbour Master your first port of call
The Harbour Master brings something a little bit special to Whitehaven. 
 The late night coffee house and bar sits right on Whitehaven Harbour and locals looking for something a bit different have really taken a shine to the towns new venue.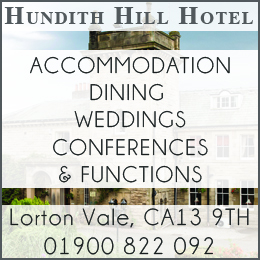 "We offer a bar environment," explains owner Sean Reay,  "but if you want a coffee and a bite to eat while you watch the world go by, this is the place for you.  We're here for people looking for a quiet comfortable night out but don't want to be in the centre of town and we're the perfect pitstop for folk taking their dog for a walk.   Every pooch that comes through the door is looked after with biscuits and a bowl of water."
The Harbour Master is a place to relax, there's big Chesterfield sofas to sink into or you can settle on a high stool around the barrels.  It's rustic but comfortable and Sean plans to make the most of The Harbour Master's prime location when the warm weather arrives.
"In summer the beer garden will open until 9:30 and the comfortable seating will spill onto the harbour.  With deck chairs out the front it's going to be a different vibe we bring to town and we want people to enjoy the harbour for what it is." explained Sean.
Sean doesn't want people waiting a long time for food or drinks:  "We've kept everything simple, we have quick options for food like traybakes, toasties and baps and we consider ourselves a bit of a rum bar, so there are no cocktails and long waits.   We have a great selection of rums and a few barrels behind the bar with different flavoured punches.  Pick your rum and then a punch, it's that easy.  People have been really enthusiastic about the drinks."
Sean sources locally so not only will you get yourself a pint of Ennerdale Blonde but the coffee is roasted in Carlisle and is getting great reviews.
The Harbour Master is open 7 days a week from 10am until-11:30pm, just drop in.  You can also find them on Facebook.
Share It: