London, New York, Shanghai… and Carlisle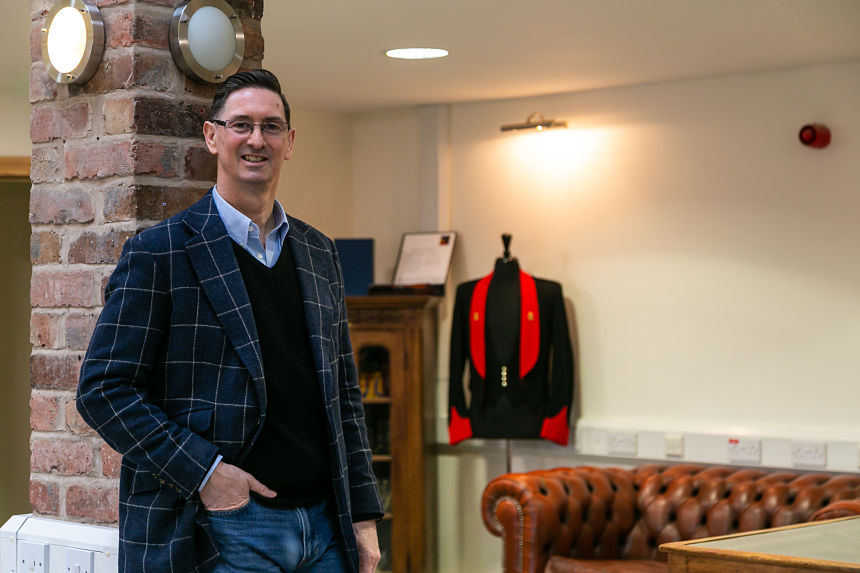 Steed Bespoke Tailors have built a reputation as one of Savile Row's finest since the company was formed in 1995.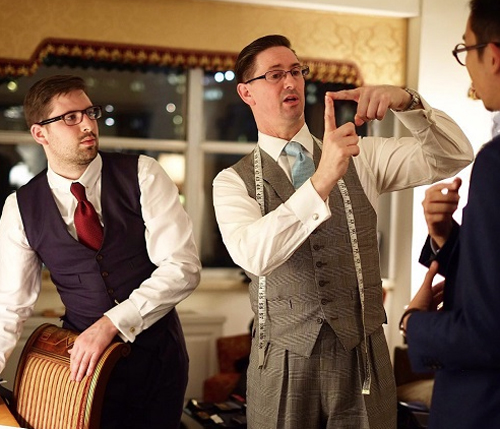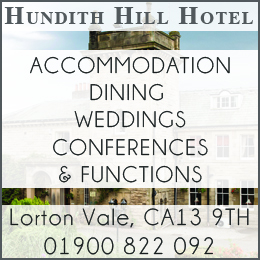 Steed was founded in Carlisle by Master Cutter, Edwin Deboise, who has nearly fifty years in the industry and has fitted outfits for fashion icons such as Franco Moschino, Nicola Bulgari and Manolo Blahnik.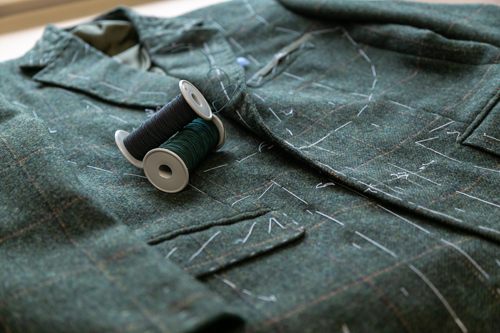 In 2008 his son Matthew became the fourth generation of Savile Row Cutters and has looked after footballer Aaron Ramsey, champion golfer and Ryder Cup Captain Darren Clarke and boxers Darren Barker and Paulie Malignaggi.  Edwin's youngest son, Christopher, made it a complete family business when he joined Steed in 2013.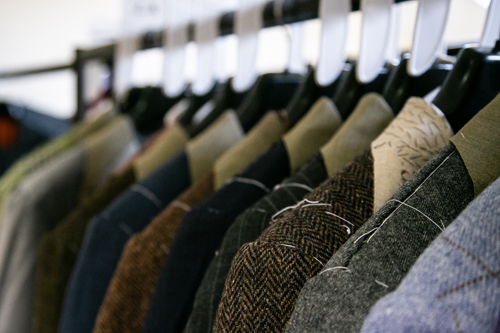 The bulk of Steed's work is in the United States and China and the family regularly visits New York, Washington DC, Boston, Chicago, Los Angeles, Houston, Nashville, Beijing and Shanghai where they measure clients for bespoke and made to measure suits and attire, although all their overseas trips have been put on hold due to the pandemic.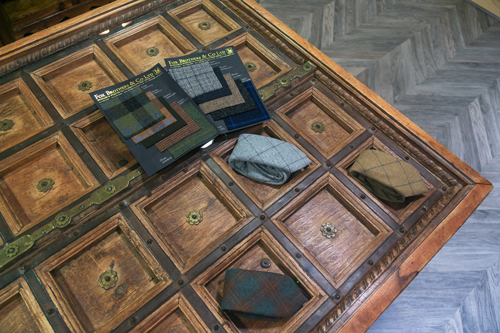 Steed is renowned for their signature style of soft, understated elegance that's gained them a myriad of clients across the world.  The company boasts a worldwide reputation but most Cumbrians have no idea of its Carlisle roots, or their new workshop on Warwick Road: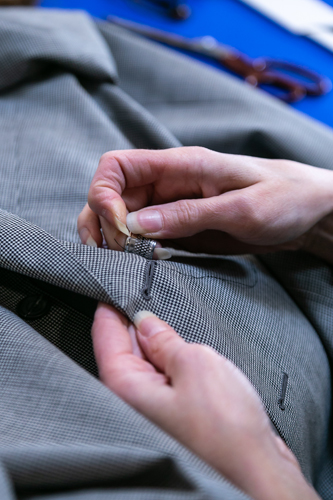 "Local clients can book an appointment and come straight to the workshop,"  said Matthew.  "We are fully COVID compliant and provide bespoke hand made masks to clients for their fitting.  They'll have our undivided attention as we take figuration and posture details along with over thirty measurements before advising them through a selection of cloth, designs, cuts and styles.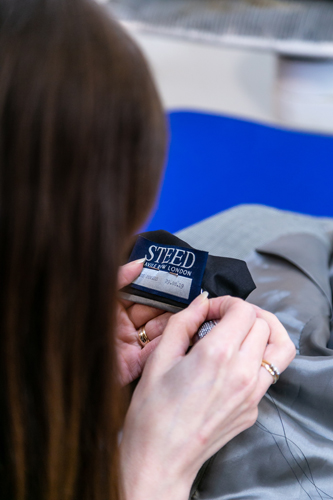 Normally, we measure our international clients from a hotel suite before bringing their details back to Carlisle in a process that can take about six months.  However, Cumbrian customers can come into the workshop and have outfits within six weeks."
Bespoke and made to measure suits are both cut to fit the client perfectly and are unique to each individual but the difference is significant: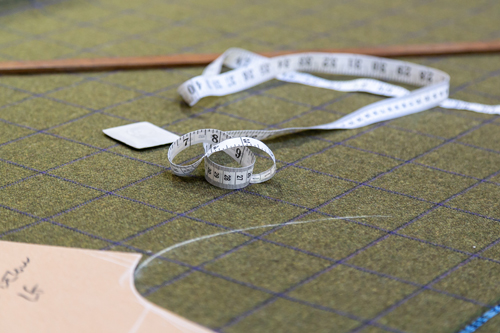 "Our main service is bespoke and that's where everything is completely handmade," said Matthew.   "It's cut in Carlisle, our finisher is based here and we have jacket, trouser and waistcoat makers in both Cumbria and London.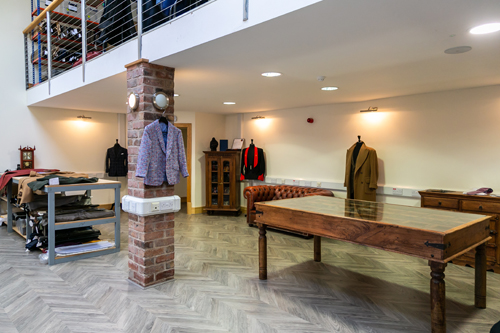 It takes around 120 hours to complete a three-piece suit which costs £4600 before VAT, around 110 hours to finish a two-piece suit for £3600 and 80 hours into a £2600 jacket.  The price is reflected in the skill and the man-hours that go into making them but you will never beat a bespoke suit in terms of figuration and how it feels.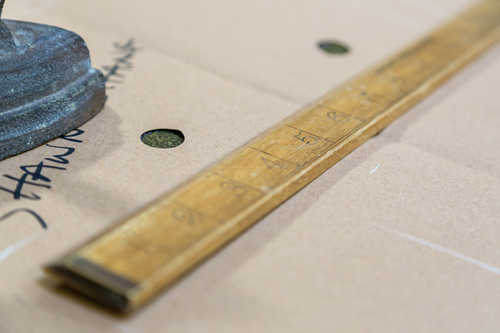 Made to measure is different because the suits are machine made in a European factory but clients still have the same choice of thousands of British and Italian fabrics, styles, linings, buttons and sleeve or trouser length, which is a very personal thing.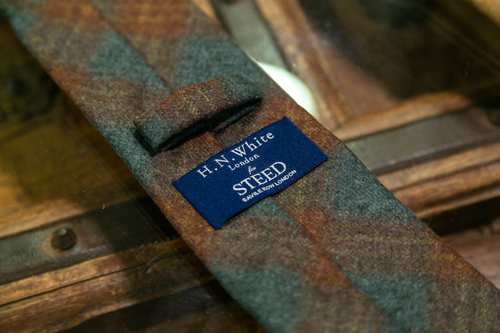 A made to measure suit is considerably cheaper and normally costs £1300 but we do a special price for local customers of £950 (including VAT), which is real value for a unique suit you can call your own.  That can be cheaper than buying a brand name from a store where you are limited on style, cloth and it's not measured to fit."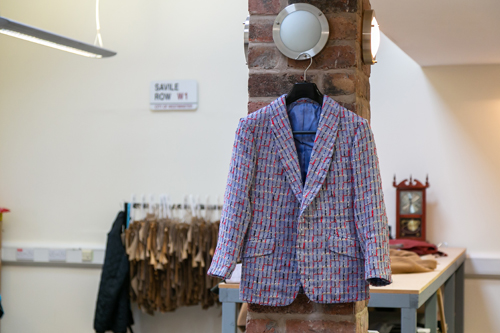 And why would a Savile Row tailor with high flying international clients base itself in Cumbria?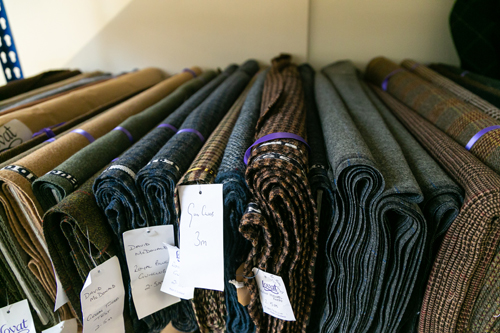 "My grandfather was an officer in the army and was stationed at CAD Longtown," explained Matthew.  "When my grandparents retired they moved to Carlisle and my parents thought it would be better for me and my brother Chris to grow up here. They were right, my father would never go back, he loves it up here."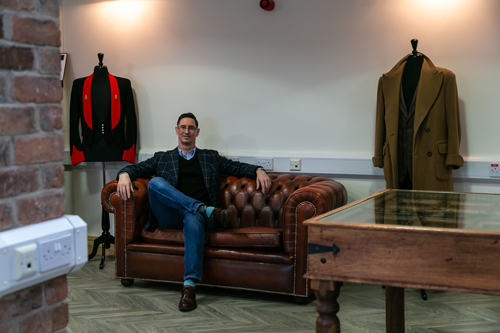 Steed may have an international reputation but it retains it's Cumbrian heart.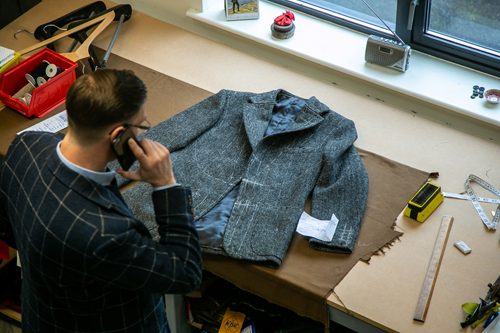 Visit www.steed.co.uk or their online store at steedsavilerow.com. Find them on Instagram @steedbespoketailors, Facebook @SteedSavileRow or call the workshop on 01228 317840 to book an appointment.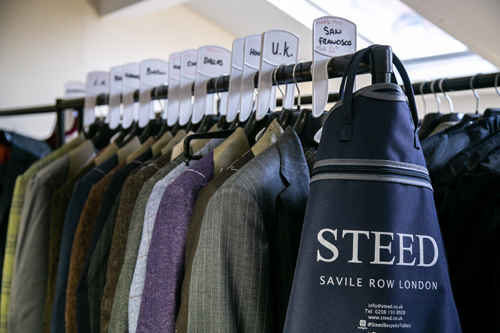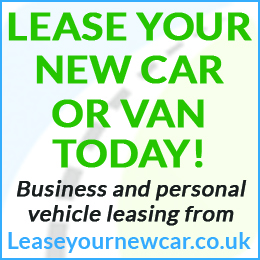 Share It: