Iconic scenes of daily life in Carlisle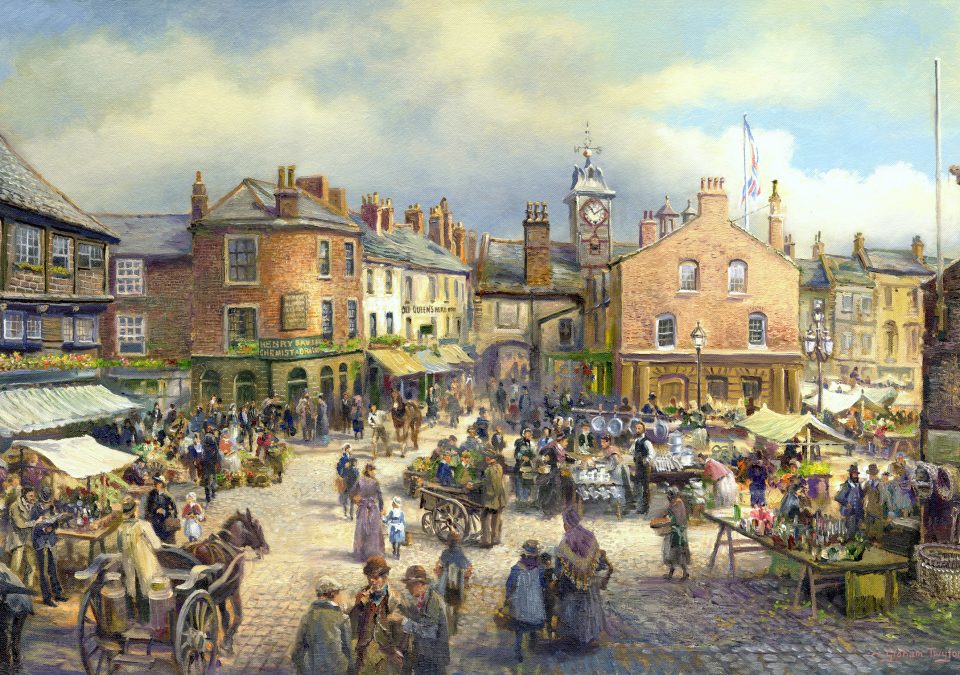 Most people from around Carlisle have seen the work of Graham Twyford.  His paintings have taken on an almost iconic status in the way they capture daily life in our Border city.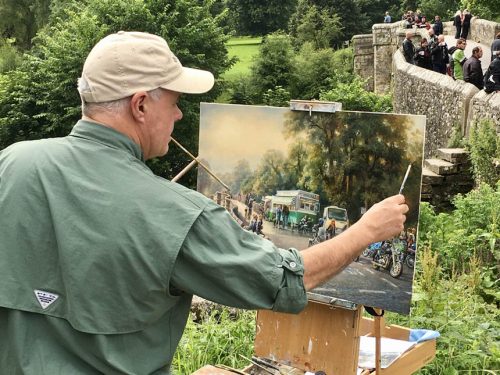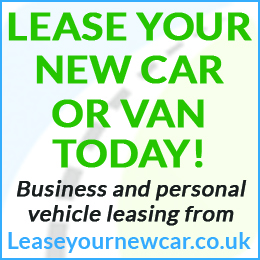 Born in Barrow, he moved down south in the late 70's to study fine arts at Goldsmiths in South London.
"It was a great time to be in London but when I first moved down the punk movement was just starting up at Deptford near my college, I thought these kids were a bit strange with pins through their ears and mohawks.  But my flatmate was Dave Myers – now a hairy biker – he was very much into his music and that rubbed off on me."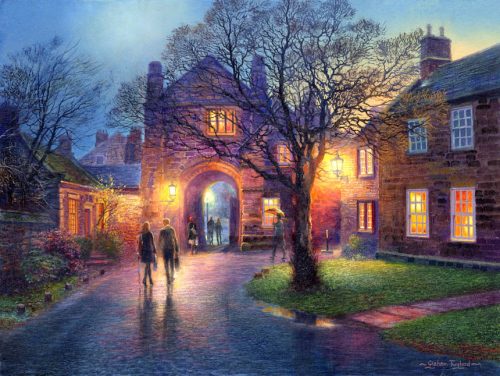 However, when Graham finished his BA he was ready to move back North and start a career painting in the lake district.  Graham specialises in evocative images of the region and was always happy the bulk of his work is kept him driving around the area looking for an effect of light in the valleys, hills, lakeshores or rivers.
"What got me into the cityscapes was the foot and mouth outbreak," he explained.  "I couldn't go up into the fells because the region was shut down so I took the opportunity to do an urban painting of Ambleside.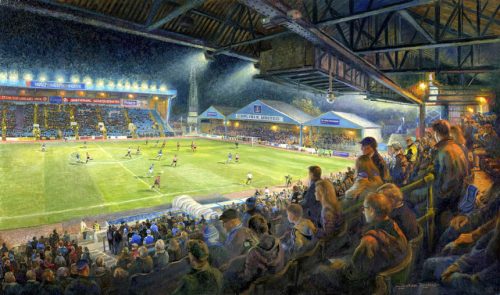 After that I got into a whole sequence of Lakeland towns and villages, the next logical step was to go up to the city.  I'm very glad I did because it led to a whole new body of work."
Much of Graham's works are oils on canvas and his images combine expert handling of figures and buildings that reveal familiar locations in unusual and striking effects of light.  According to Graham his job becomes much easier the more familiar he is with the subject: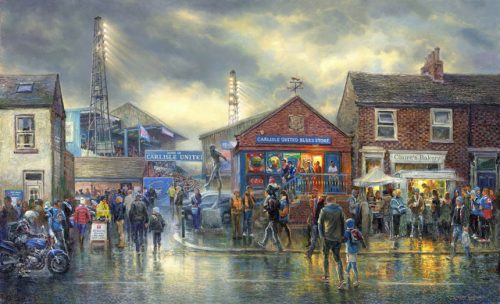 "Carlisle is my adopted city. I did a couple of paintings here many years ago and people were very positive about them.  So over a space of five to ten years I've become closely tied to the area as I spent more time here.  I've made friends and you find out what is dear to the locals.  I started with the well known landmarks but I've becoming familiar with the intimate details that people in this city love.
That's what was great about the two Carlisle United paintings I did.  It was a real departure for me and it was an aspect of the city I was not familiar with.  They opened my eyes to the social and cultural side of Carlisle.  There's a great buzz around the football life of the city, it's a historic association you can tap into. It's also great fun and very exciting visually."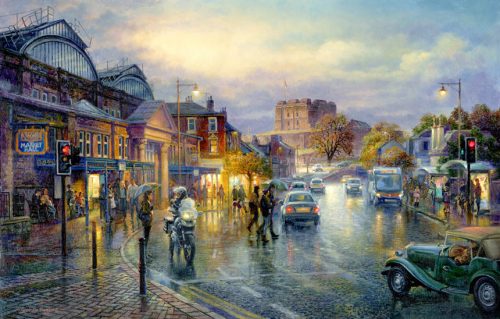 One of Graham's more recent paintings was of the market in the Victorian era.  It was a departure from his normal style, which is nocturnal and makes use of light and weather.  This is bright and breezy and Graham spent many hours in the city centre following the sunlight to make sure he got it right on the canvas.  To create a historic illustration takes quite a bit of research and Graham spent a lot of time comparing photographic records.
While Graham revisited the past to paint the market his contemporary images certainly capture our moment in time.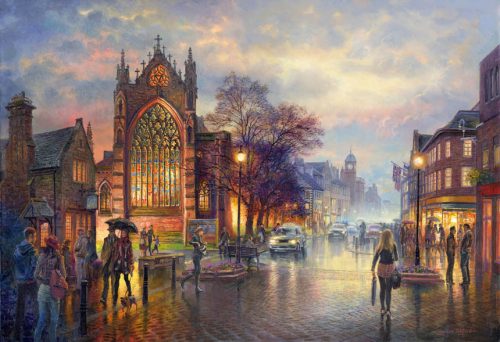 "I hope my paintings will become interesting to future generations because I try to capture a flavour of our period.  Carlisle particularly has a lovely northern quality.  The cliche of northern cities is terraced houses and washing lines but Carlisle has distinct feel to it.  It's tough to explain but it's a real border feel that carries over in the type of light it gets, it has its own singular feel that isn't present elsewhere.  It's size is significant because it's a city but it's not much bigger than many large towns.  It's an intimate and wonderful city to paint."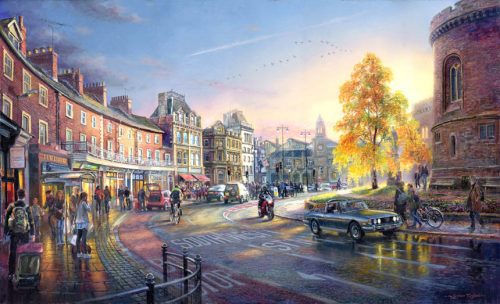 For more of Graham's work visit www.grahamtwyford.com
Share It: