Get Stranded in Whitehaven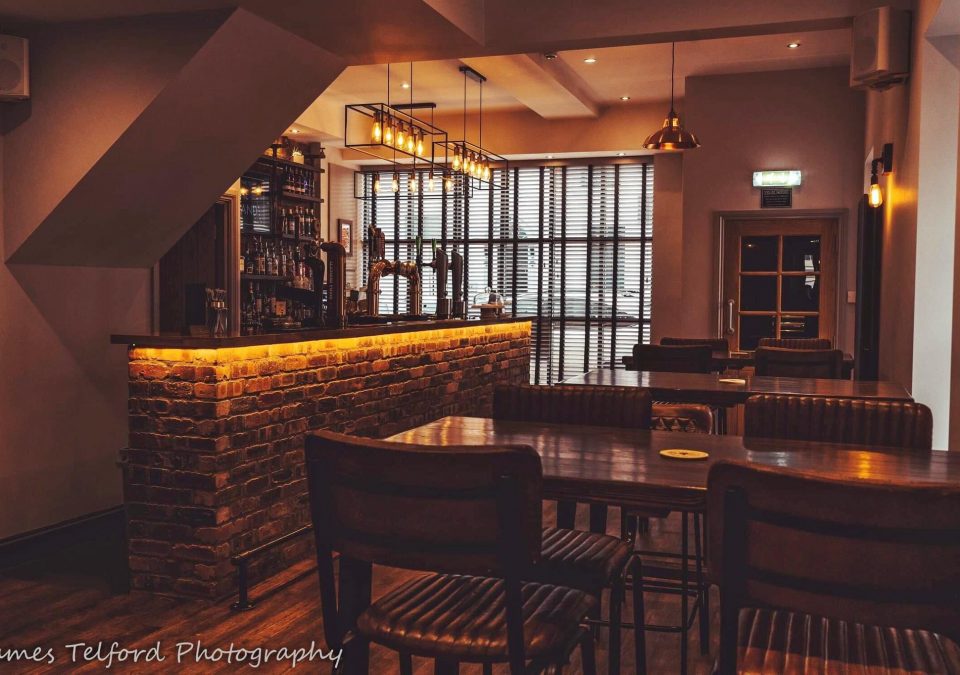 The revamped Strand in Whitehaven is the perfect place to unwind after a busy working week but owner, Lindsay Bell, said its central location makes it much more than a place to gather on Friday and Saturday nights.
 "We are open from half eleven Wednesday through to Sunday and we're more than just a bar.  We do teas, coffees and cakes during the day so it doesn't matter if you've come to town shopping with the kids or you've had a wander around the harbour with your dog, come in, sit down and relax."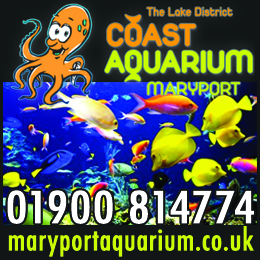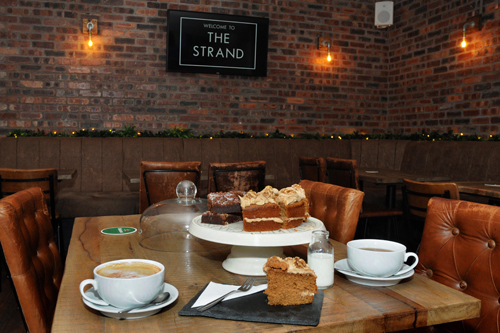 The homemade cakes are supplied by Karen's Bakes and the freshly made treats have proven a real hit with customers.
Lindsay and her husband Craig opened the Strand in July last year after a year-long refurbishment:
"It felt like it took longer than a year," admits Lindsay.  "But we knew what style we were looking for and we wanted it to be perfect before opening.  We're delighted with the result.  The Whitehaven brick bar is a real feature and the high rise tables and leather stools give a bit of a city vibe.  It's a nice modern space with a chilled atmosphere."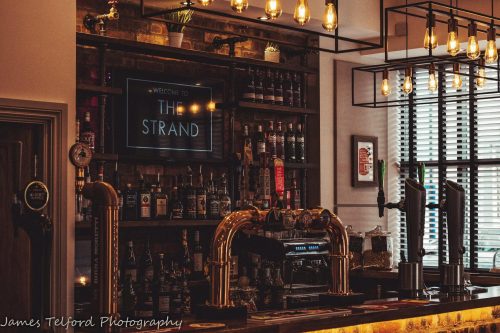 Draught lagers like Heineken, Birra Moretti, Maltsmiths and Amstel further add to the city feel and cider drinkers are not left out with Old Mout and Cloudy Apple on tap too.  Of course, no modern bar is complete without a top-notch selection of gins and the Strand has a gin for all occasions.
"We are trying to do things other bars aren't doing," said Lindsay.  "We hold quiz nights once a month on a Wednesday, they have proven popular and we try to mix up the weekend entertainment with events like our lip sync battle, theme nights and live music.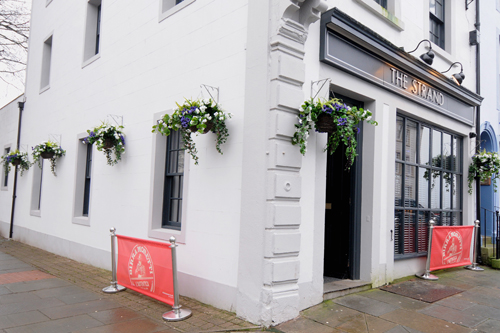 People can also hire the venue for private functions.  Depending on the number of guests you can hire the full bar but we have smaller rooms like the back bar which holds about 30, or the snug which is perfect for smaller parties of 20 people.
We recently hosted a baby shower in the back bar, a well-being seminar in the snug and have hosted plenty of corporate events.  When people hire the Strand for private functions we are perfectly happy for them to use their own caterers too which gives them greater flexibility."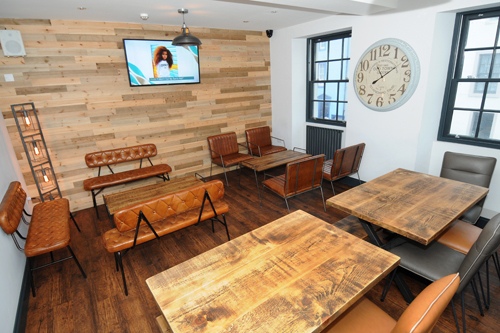 With its unique location close by the harbour and the shops of King Street Lindsay believes the Strand has a lot to offer:
"We are here for the community.  It's a place to come together, whether it's families, dog walkers or people looking for a great night out.  It's a cosy place to relax but we also have events popping up all the time, so follow us on social media to find out what's happening at the Strand."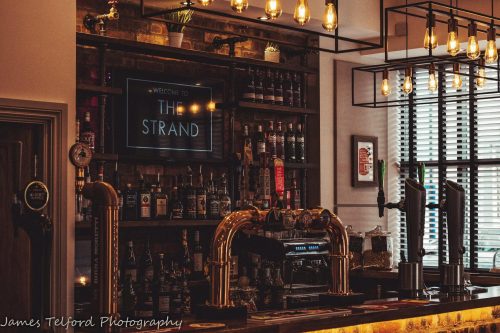 Find them on Facebook @Thestrandcumbria and Instagram @the_strand_cumbria
If you want to know more about fantastic bars and restaurants right across our region just click the links below.  
Share It: