After a huge summer of big festivals Twisted Wheel still feeling the love for smaller venues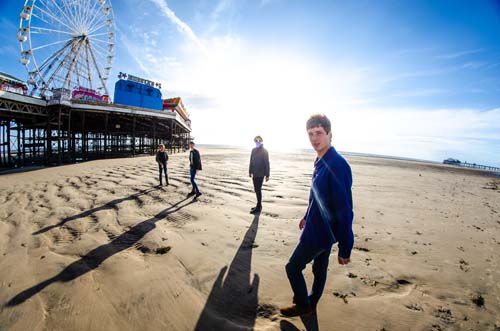 In his first interview at The Guide Craig Wishart chats with Twisted Wheel's Johnny Brown.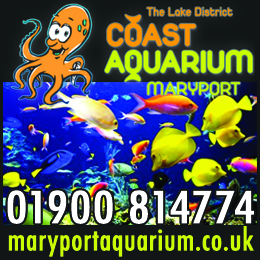 Twisted Wheel's gig at the Yellow Earl is sold out, if you haven't got tickets, it's bad luck I'm afraid.  I don't need to encourage people to go out and see them because even though Twisted Wheel don't get huge radio coverage their fans, are loyal, they love them and they already know how good they are .
That's the thing you see, I hadn't really heard of Twisted Wheel a few days ago but I was invited to interview lead singer Johnny Brown and rather than looking like some chump that doesn't know his stuff I took some time out to listen to them and do a bit of research.  To be honest it kind of terrified me. The band has a bit of a reputation, they've supported Oasis and Paul Weller is a big fan. On top of that they had a frenetic and torrid history before it all unravelled in 2014.
Luckily for me I was in store for two surprises, firstly I liked their music and the second was Johnny Brown was a really nice guy.
He's upbeat about the reception the newly reformed band have had this year and he's more than happy to get out on the road and hit smaller, out of the way venues, like Whitehaven.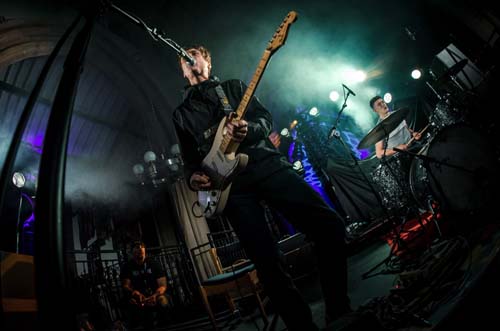 "We're returning to the Yellow Earl, that was the first gig of our tour.  It was a great way to kick things off, it was absolutely rammed. It was a mix of the old school guys and a bunch of younger faces that probably couldn't even get into a pub last year.  It just went off, it was a nice way to break into the tour. In fact it was too good because it made it hard to keep that intensity up for the next few gigs."
From the first gig back in April the band have powered right through the Summer, gigging up and down the country.  In June they opened for Liam Gallagher at Finsbury Park in. The Snakes and Ladders tour continues through until early December and while older members are known for their tireless work ethic I was keen to find how their new band mate – who had no experience on the road – took to the punishing schedule.
"Well he's gone now, he couldn't deal with it, so he's gone.  God loves a trier but he couldn't cut the mustard." Johnny tells me light heartedly.  "But that's okay, I think in a way it's given the chance for the band to find its feet, the right guys are there because they're meant to be there.  Everyone's experienced, our guitarist is really good and it'll free me up to to connect more with the crowd as the singer."
Originally Johnny had set out with a completely new band earlier this year but as people dropped out those roles were filled by returning founding members and slowly but surely Twisted Wheel is coming back together. In an intimate venue like the Yellow Earl the reshuffle will truly shine through.  Experienced heads will be take to the stage and Johnny will have less onus on him to hold the band together with his guitar. If April's gig was a big highlight then the return to the Yellow Earl will simply top off a massive year for the band.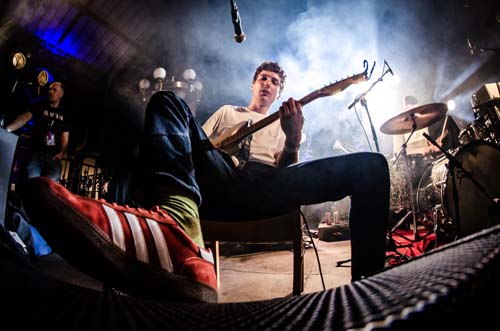 In between reorganising the band and touring Johnny has still been writing songs and recorded an EP "Jonny Guitar".  The single of the same name is pretty much a reflection on how low Johnny sank – when he sold his guitars to feed his addiction – but much of the rest of the EP is a musical progression forward.  The four tracks are different to the fast and furious early punk sounds but the wit, humour and energy still shine through.
There's not much left to say, to those who got in early and have tickets, enjoy…. It's going to be huge.
For more gigs and upcoming dates @ The Yellow Earl head on over to their Facebook page The Yellow Earl
Share It: