Fraz adds a touch of drama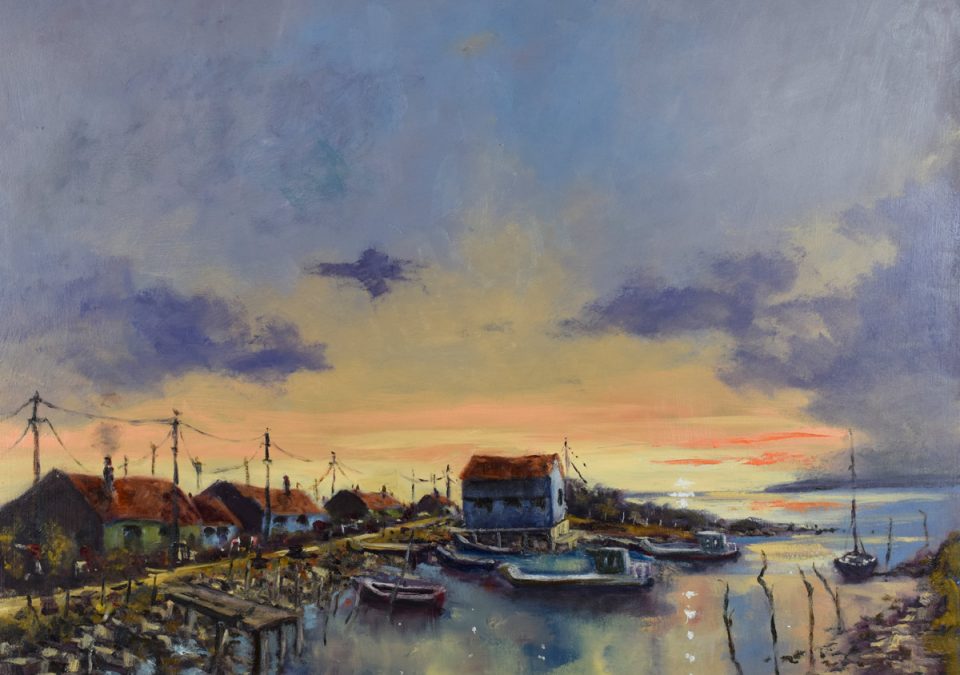 Fraz Cumbria Artist
During the day Stuart Fraser is a Senior ICT Officer for Carlisle City Council.  But as soon as he steps foot out of the Civic Centre he becomes 'Fraz',  a landscape painter with a love of Cumbrian scenery and dramatic skies.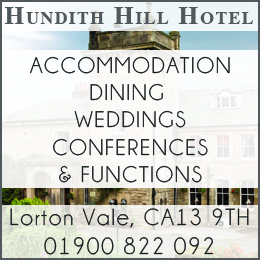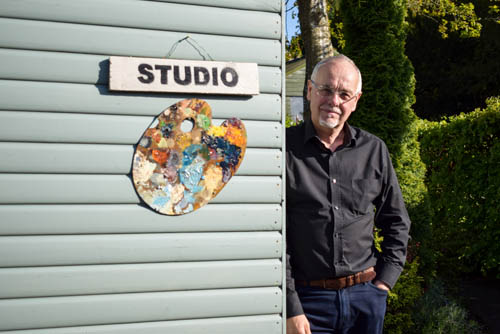 His painting tends to steer away from a natural palette and often introduces bolder tones to achieve a unique signature look.
"I love to be out and about looking for that next painting" he said.  "Whether it's the Lakeland fells or the desolate Solway salt marshes near my home at Great Corby, I love finding inspiration close to home and searching for extreme moments in nature."
You would think in a county as famed as ours for it's unpredictable weather that capturing those magic moments should be easy, not so explains Fraz: "The initial building blocks of my paintings are from photographs or sketches and nature has a habit of not always obliging me with those special moments at the time.  Fluffy clouds and blue skies don't do it for me, so imagination plays a large part. I have a large collection of pictures of dramatic skies and the joy for me is to bring it all together in an oil or acrylic picture. Being an artist means you get to be the boss."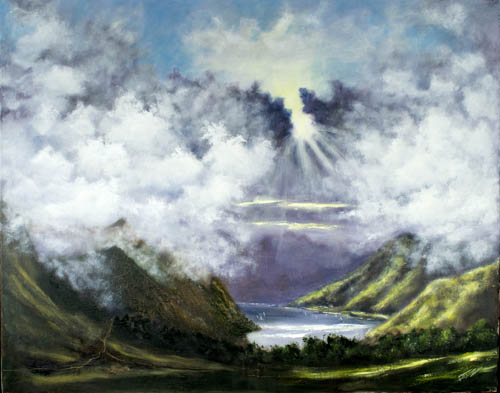 As Stuart edges toward retirement he dreams of more time dedicated to pursuing the interests of his alter ego. "I've never had any formal art training, it's a big regret for me but art wasn't considered a real job when I was younger.  That's just life, back in the 1950's Carlisle was a very different place and people had different ways of thinking about things but I'm looking forward to attending art courses and dedicating more time to painting.  I want to become the best I can with what time I have left."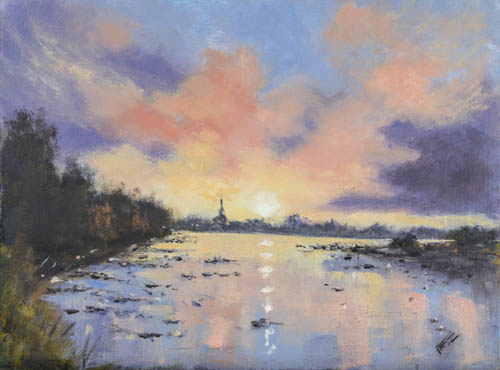 As is often the case, a hobby or a passion will drag us through a difficult time and it was his art that helped Stuart get through his redundancy after the 2008 financial crash.  "All of a sudden I found I had time on my hands and that lead me to picking up the paintbrush again.  I was self employed but work was difficult to come by so I was painting more to deal with the stress and it helped get me through a very tough period. I'm very thankful for it."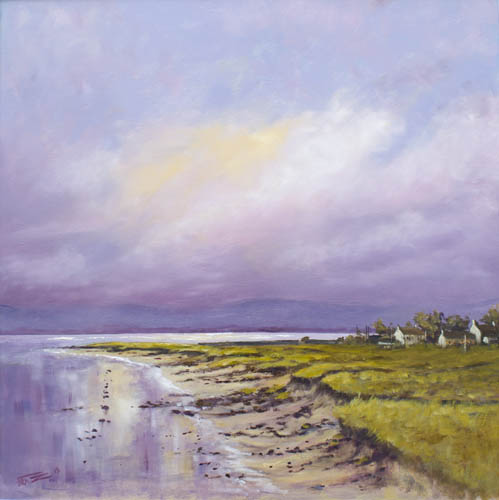 With his infatuation rekindled there was no looking back.  Last year was quite a prolific period as he produced 21 new pieces. As he paints more pictures he can see the development of his style and joining the Eden Valley Artistic Network has helped him further as it puts him into contact with an array of artists who will cast a critical eye over his work.
"Beforehand I was painting for myself but you're not really stretching yourself.  So when you join an organisation like that, people comment on your art, which helps.  I've really seen my work advance just because of that input.  It gave me the confidence to to apply for open exhibitions and now I have work permanently on display in the Evan Gallery in Penrith and Castle Framing and Fine Arts in Brampton and Carlisle"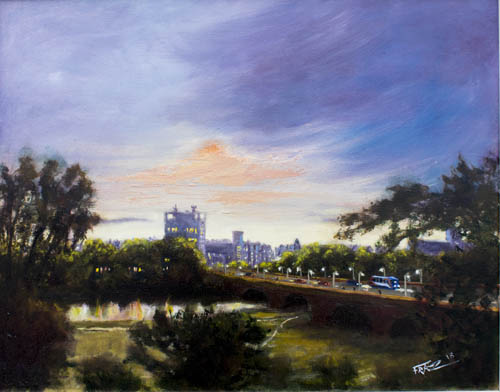 During this last 12 months Stuart's work has been judged and selected for exhibition Nationally and is currently in the prestigious Cumbrian 2019 UpFront Open, a premiere art event near Penrith.
So what does the future hold?  Retirement is certainly on his mind and with more time up his sleeve he'd like to throw himself into his painting.  His wife Janet might have something to say about that because he's recently become a grandfather and a big part of retiring is spending more time with those you love.  However, it's also a time for doing the things you love.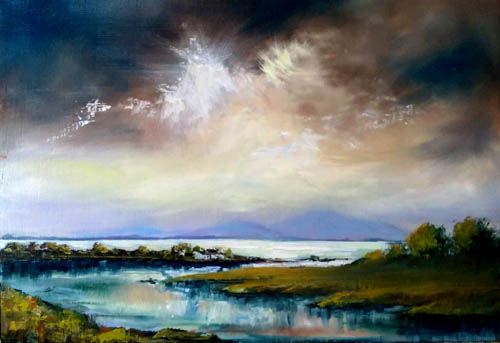 Whatever way he divides his time Stuart has recognised this as a tremendous second opportunity, he's not about to let go now and there's a good chance you might find Fraz out and about creating his special style of drama.
Visit www.frazart.co.uk for more images or information or find him on Facebook @FrazCumbria