Graham Twyford's Overscopes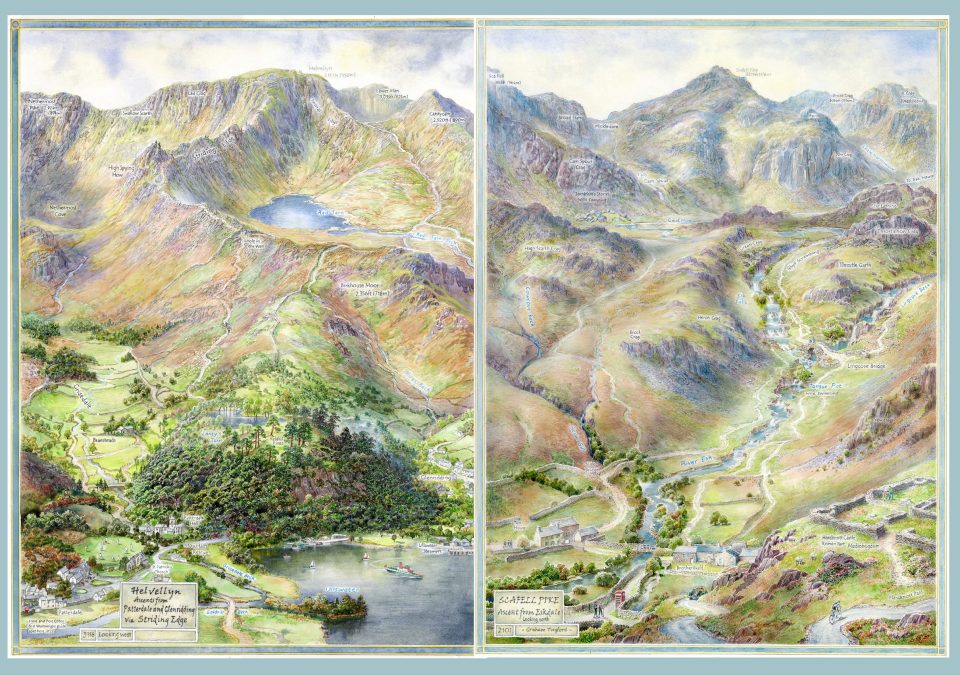 Graham Twyford's Overscopes
If you are a keen follower of The Cumbria Guide, Graham Twyford will be a familiar name – due to his spectacular work appearing within our pages and across our covers on a few occasions over the years. Although he specialises in capturing Lakeland scenes, Graham has not confined his skills to such.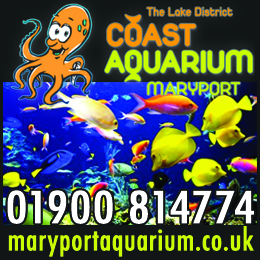 A few years ago, Graham took to taking on city landscapes that were as impressive as his Lakeland paintings. One such project took him to Carlisle, where he captured the city on canvas in spectacular fashion. His scenes of daily life in Carlisle were scintillating, and all sold within weeks of going on display.

As well as his Carlisle cityscapes, Graham caught the spirit and raw atmosphere of match days at Brunton Park, home of Carlisle United. Such fine detail, colour, and movement—you can almost hear the buzz and hum of the crowds as they meandered and prepared themselves for the big game.  
His works featuring Lakeland towns and villages are well-known and mind-blowingly executed with such colour, detail, and vibrancy. His work is highly sought after and adorns many walls across first-class galleries across Cumbria, from Brampton to Bowness & Kendal to Keswick.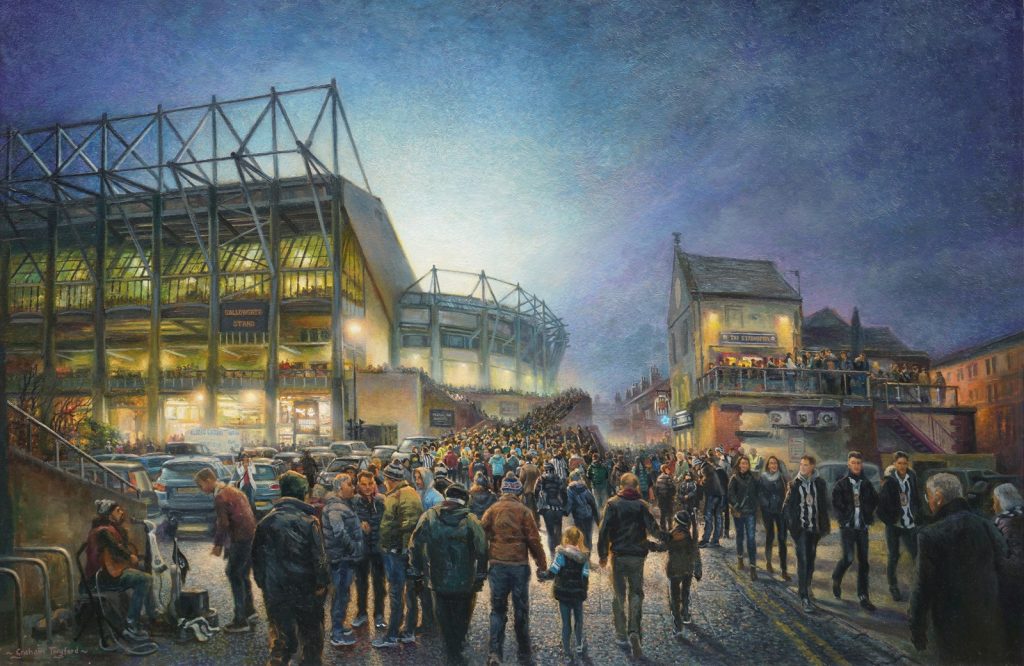 His latest project, 'Overscopes', gives the viewer a different perspective of the lake district and sees Graham excel yet again.
Graham said, "The 'Overscope' paintings are generally topographic representations but are as much concerned with evoking the experience and sights of an entire walk or climb distilled into a single image. The perspective is enhanced, and details are made visible with telescopic clarity.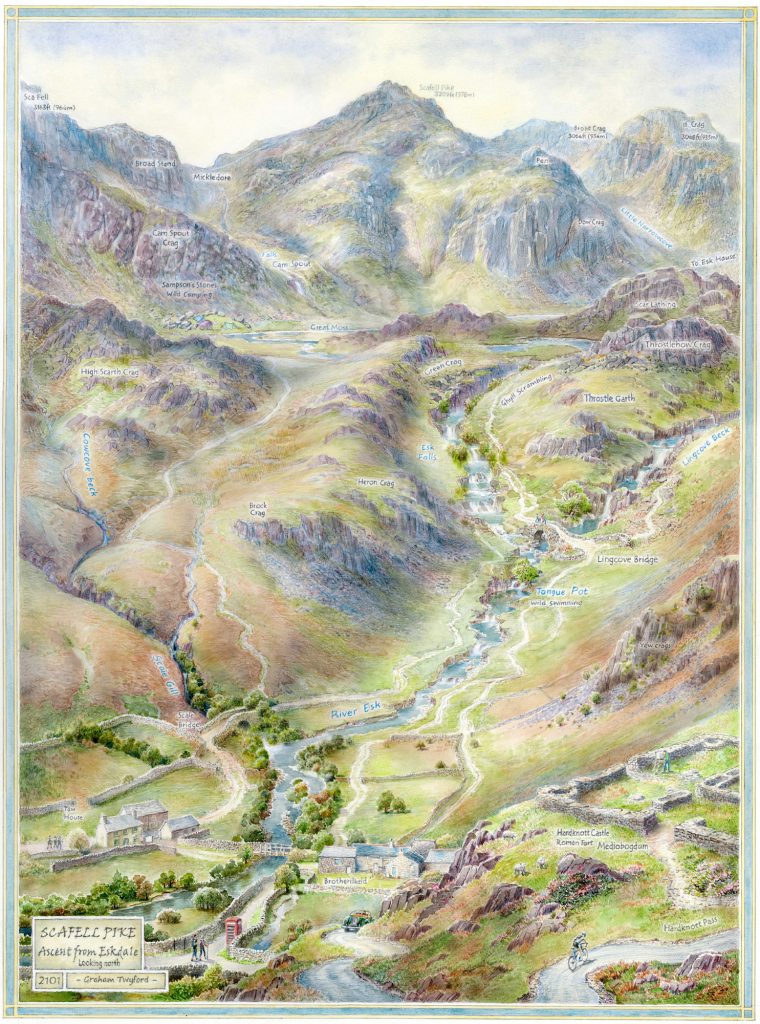 I focus on significant details and even reference characters associated with the locations. For example, on the Borrowdale 'Overscope', Millican Dalton, the 'Professor of Adventure' makes several appearances.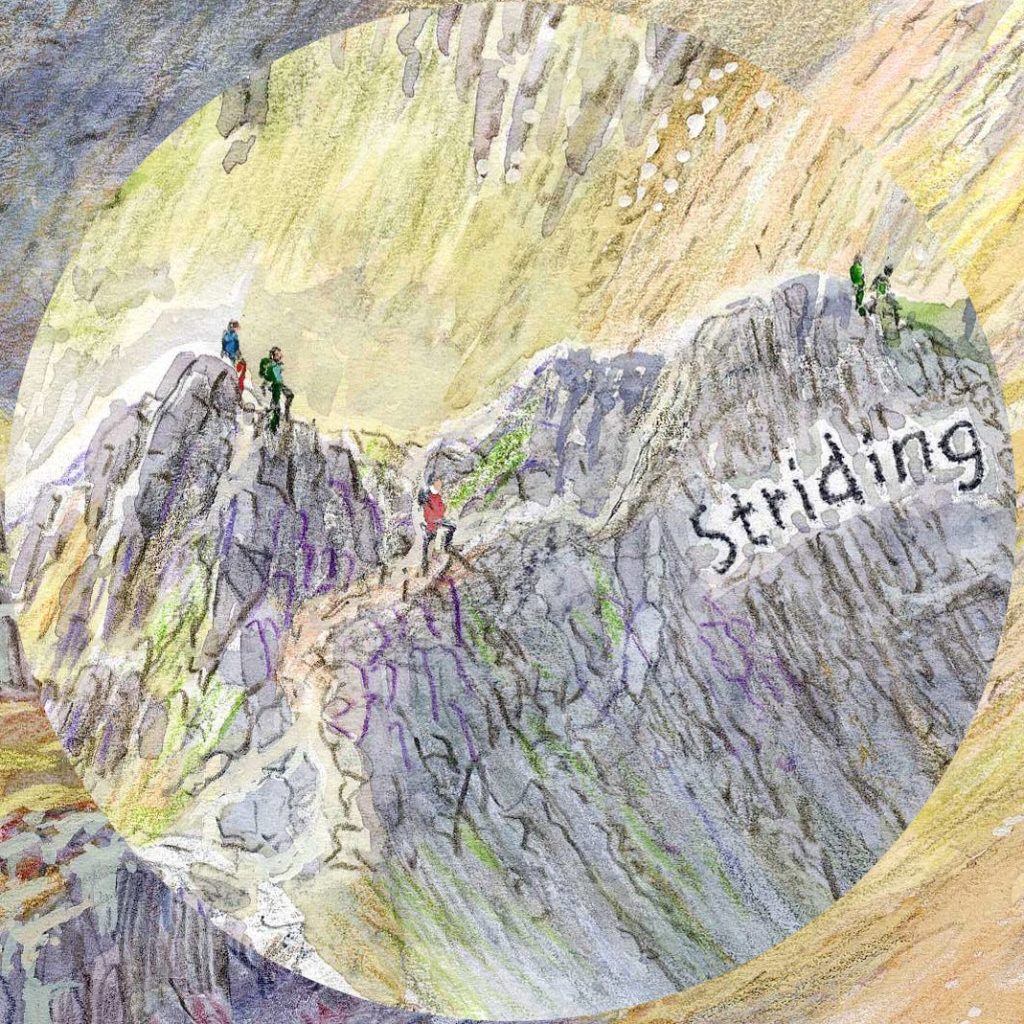 He was an eccentric character, increasingly famed as a Lake District icon, who dropped out of the daily grind in London in the 1920's, came up to Keswick, and then lived in a cave on Castle Crag for decades, surviving on strong coffee and Woodbines. He can be seen in his cave, then rafting on the Derwent and leading a rock climb on Bowder Crag.
In the Scafell Pike painting, people are seen bathing in Tongue Pot, a famed 'Wild Swimming' location; in the Helvellyn 'Overscope' as well as tiny figures picking their way along Striding Edge, I made sure to include the recently closed Post Office in Patterdale, where Wainwright cold-called in 1955 to see if they would take a few copies of his newly published Pictorial Guide 'The Eastern Fells'—the rest is history.
When the idea for the Overscopes came into my head, I had to evolve a method to realise it. First, I formed a 3D model or maquette of Upper Eskdale to use as a reference—an old technique from the time of Gainsborough—but then I remembered Ernest Hemingway's celebrated advice to authors: 'Write drunk, then edit sober', essentially pour out what you want to say before you check it and perfect it.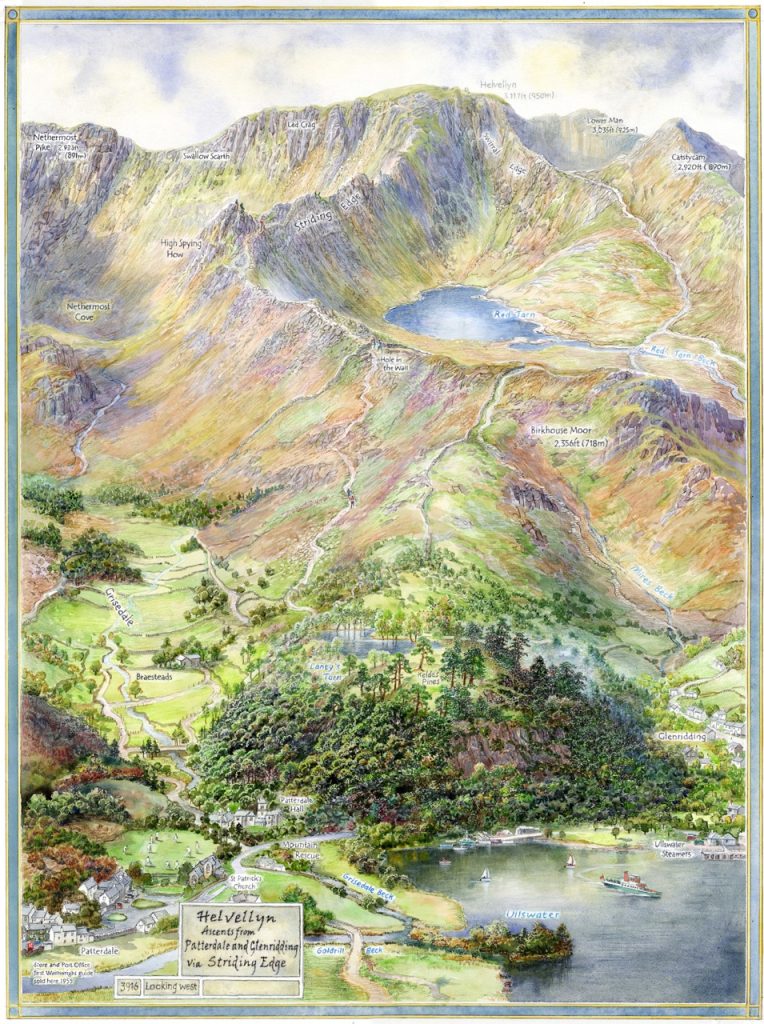 I know the Lakes pretty well, so I visualise all I can recall of the intended subject, then, on a large sheet of paper, make a broad and rapid charcoal drawing with no reference or research. Only when I'm intrigued by the effect do I carefully compare it to the Ordnance Survey to edit and ease out the inevitable discrepancies. It usually helps at this stage to confirm impressions with some boots on the ground.
An outline drawing is perfected from the charcoal, then it is worked up in watercolour."
Graham is slowly building up his series 'Overscopes' and will continue to develop the series with new requests for new paintings such as Windermere and even one of Snowden. As well as other areas he has his eye on.
You can get your hands on Graham's work at www.grahamtwyford.com – perfect Christmas present ideas: Prints and originals are available, and be sure to follow his pictorial journey and keep up to speed via his social media:
www.facebook.com/graham.twyford.9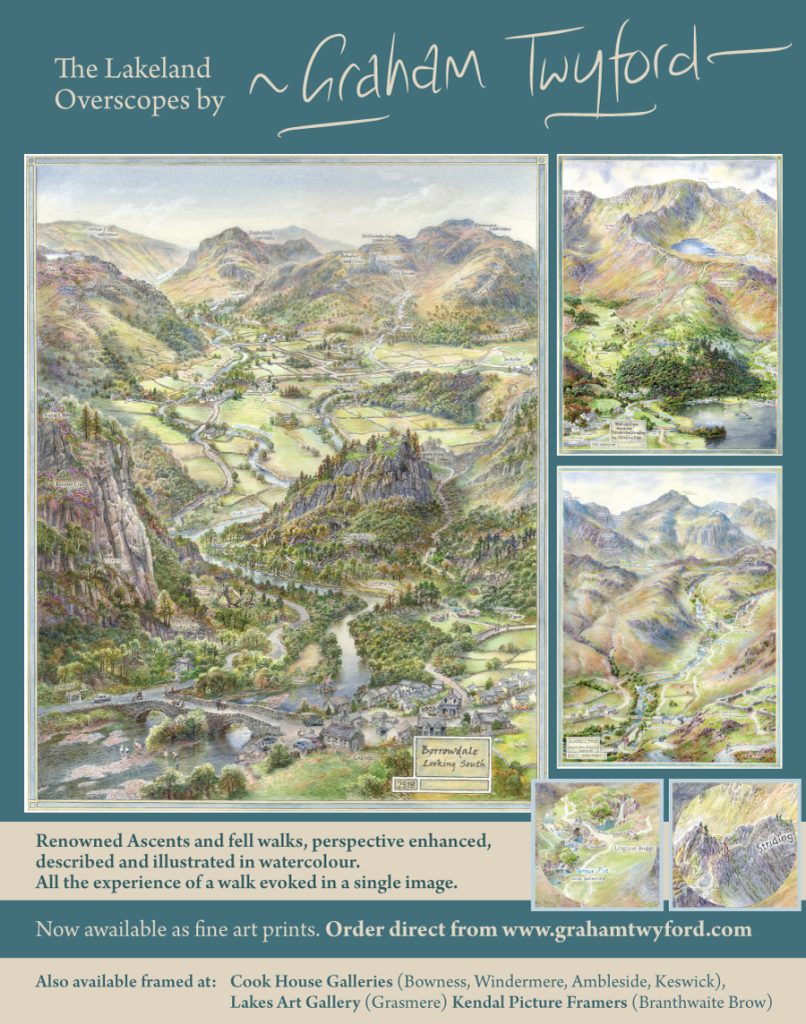 ---
To learn more about what's happening follow Cumbria Guide on our social media
---
Share It: