Edwin Talbot and Co. Owning your own art has never been easier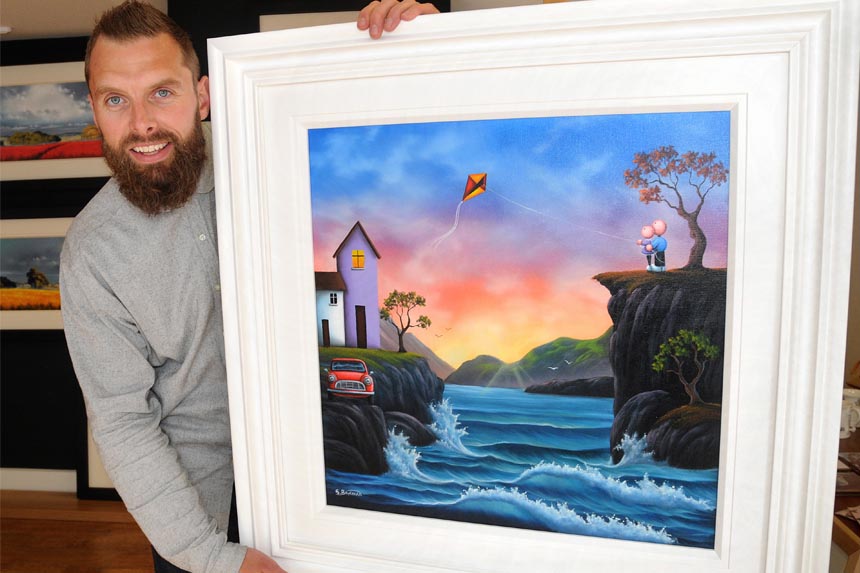 The beauty of art is that it has the unique power to present itself in various forms depending who it is looking at it. An image that provokes a flood of emotions for you might just be a pretty image to others, art is personal.
Edwin Talbot and Co art gallery in Carlisle has been showcasing artists work for 40 years and now under the ownership of Ben Heslop, efforts are being made to make art more accessible for everyone and in turn support living artists.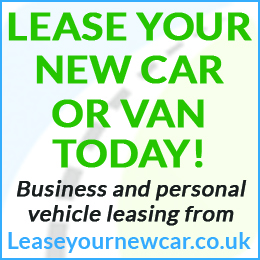 There is no greater feeling than owning your own piece, however art isn't cheap and sometimes that huge price tag can scare people away, despite the fact they may love the it. A new scheme called Own Art is tackling this issue.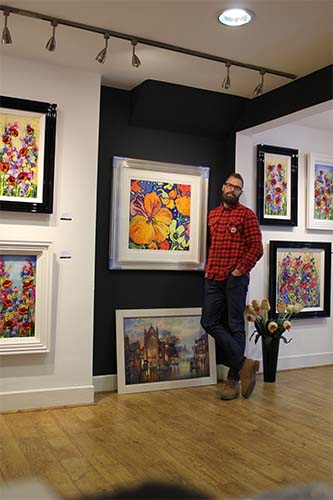 A scheme set up by Arts Council England, Own Art is making original art accessible to everyone and every budget too. The Own Art scheme makes buying art easy and affordable. There is no deposit to put down and payment is made in 10 installments over 10 months with 0% interest.
The scheme is also flexible, so if you did want to pay of a chunk of the price on the day, you can do so and pay the rest off in installments. Ben said: "There's a perception that unless you're buying a print for £5.99 from a department store, that art is for the rich and famous; but nowadays there is a lot of really accessible and competitive original art. The 0% finance plan is a way of getting people to realise that they can own a really quality, one-off piece of work and opening their eyes to that."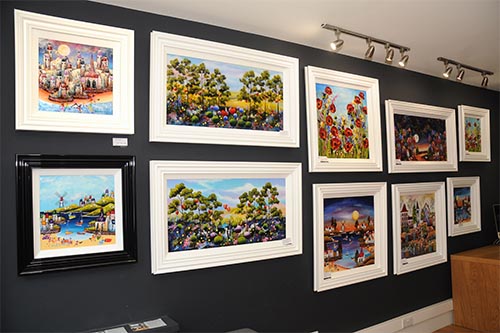 Being an independent gallery Edwin Talbot and Co are always sourcing new artists to grace their walls. With local to national and even international artists Ben is able to maintain a fantastically unique selection of art.
Ben said: "Art has to speak to the individual…it's such a personal thing; that's what I like about it, that there is no right or wrong. When you see that piece and it speaks to you and makes you smile because of how you feel about it – that is pretty special."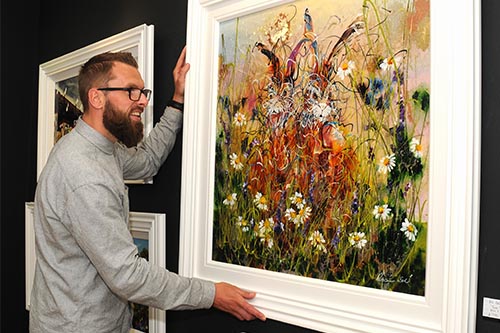 A piece of art is a perfect gift for someone special, it can add some life to your living room or it can just be there for you to enjoy. Having the opportunity to own a piece you love isn't only beneficial to you, but the artist as well. There is often a lot of time, effort and brain power that goes into creating a piece of work and by purchasing art through this scheme you are helping to support them as well.
You don't have to be an expert in art to own it, you just have to love it.
To find out more about the Own Art scheme visit www.edwintalbot.co.uk
Share It: