Home Grown Cumbrian Grub: Cumberland Sausage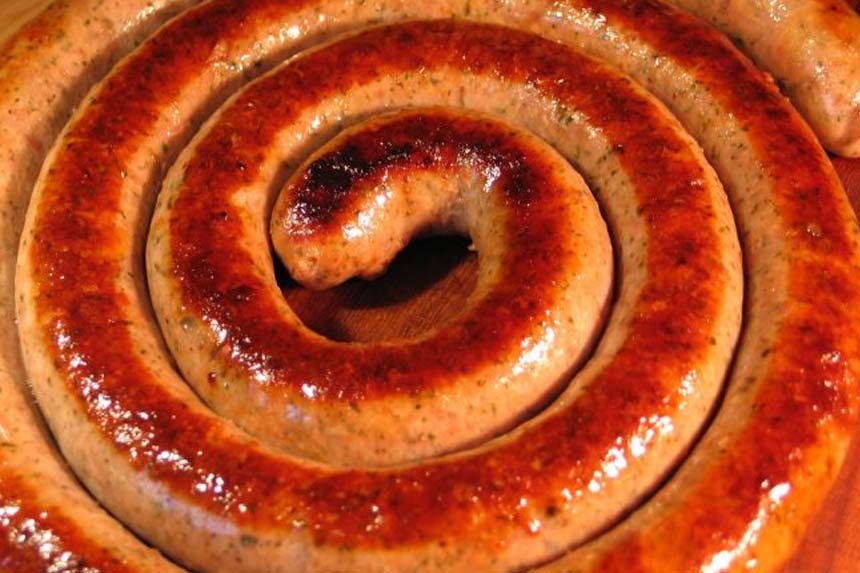 From natural produce like fell bred lamb and Solway caught Fish to delicacies such as Rum Butter and Sticky toffee pudding Cumbria has a reputation for its vast variety of good food. In this series we will explore the origins of these foods and talk to local experts to find out what it takes to make perfect traditional Cumbrian grub.
The Cumberland sausage is arguably Cumbria's favourite and most famous dish foodie export. No Cumbrian menu would be complete without the presence of a traditional Cumberland sausage on a bed of creamy mash.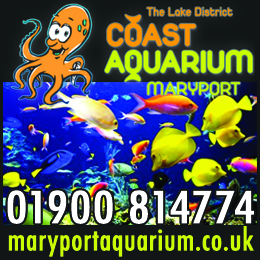 Wabberthwaite is the home of one of the oldest family Butchers in Cumbria and nobody knows the Cumberland Sausage like the Woodall family.
R.B Woodall have been making their famous traditional Cumberland sausages for nearly 200 years using a secret recipe that has been passed down through nine generations.
Joyce Hadwin, is the eighth generation of the Woodall family to run the Butchers, has been involved in making the famous sausages for most of her life and knows all the ins and outs of the perfect sausage, she explained: "A traditional Cumberland sausage has a very specific criteria. Firstly it has to be made of 95% pork, it should never be linked and it has to be made in Cumbria to hold the name 'Cumberland sausage'."
It's not just the strict criteria that sets the Cumberland Sausage apart from the rest it's also about the way it's cooked, Joyce said: "The sausage should be cooked slowly in the oven or the grill. Because a Cumberland sausage is not made primarily from rusk and water they take much longer to cook."
Traditionally the sausage would be made around 50cm long, salted, cured and hung to dry and was often cut like salami when it was ready. Due to the harsh winters food would have been scarce and for the families in poverty this sausage was a lasting food source, Joyce explained: "The sausages were probably made to be sustainable throughout the winter. Cumbrian winters can be brutal and this meat provided a lasting source of protein."
Up until the 1950's, the majority of households kept a pig as a means of self-sufficiency. The Cumberland Pig was a common breed in Cumbrian households. The pig was strong jawed and had adapted coarse hair and extra layer of fat to cope with the Cumbrian climate.
It was from the Cumberland pig that the original sausages were made. The fatty meat, teamed with the pig's diet of autumn apples gave it a distinct sweet taste. The sausages would also be spiced with potent exotic spices such as ginger, nutmeg and black pepper which were imported into Whitehaven harbour – although the exact mix of spices Woodall's use is need to know information.
Unfortunately, the introduction of a larger, leaner pig meant the Cumberland pig was no longer necessary. The last known Cumberland pig is believed to have died in 1960. But in recent years scientists and conservationists have been on a mission to bring this little piggy back home.
In 2008 Weatheriggs animal sanctuary in County Durham, along with conservationists successfully produced a pig named Wendy who shared 99% of her DNA with a Cumberland pig.
Although they still have a way to go before they can bring the original Cumberland pig back, the Cumberland sausage remains as popular as ever and it's clear this Cumbrian favourite will remain on top.
Share It: