Challenge yourself and support your local hospice in 2019
Eden Valley Hospice
Fundraisers are being urged to get on their marks for the biggest event in our calendar.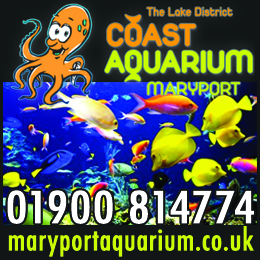 Thousands of people are expected to turn out for the Carlisle Colour Run on Sunday the 12th of May to raise money for Eden Valley Hospice and Jigsaw, Cumbria's Children's Hospice.
More than 1,600 people signed up last year raising almost £55,000 to help care and support local children with life limiting illnesses. Since launching in 2015 the Colour Run, hosted at Carlisle Racecourse, has raised almost £250,000 and have helped change the lives of many.
The fun 5km event, which sees entrants bombarded with brightly coloured paint and foam is just one of several events hosted by the local charity over the next 12 months.
In September the hospice has secured a number of charity places in the Great North Run and ten hospice fundraisers will be able to take part in a London to Paris cycle ride.
Sam Johnston, Community and Events Fundraiser, explained, "The Colour Run is a brilliant occasion which really pulls the community together to help raise money for the hospice. It is our signature event and the biggest of the year for us.
"We have 25 places for the Great North Run in Newcastle and hope others will enter through the ballot. In 2018 we had 36 people running for us which raised over £25,000.
"We still have places but as you can imagine there is a lot of interest. It's £50 to enter and the requirements to raise at least £300. However previous runners have gone above and beyond this target.
"This will be the first year we have fundraisers taking part in the London to Paris cycle challenge. It will be a beautiful and scenic as fundraisers pass through the countryside of southern England and northern France."
Money raised will help Eden Valley Hospice and Jigsaw provide the highest standards of care which extends to all patients family, friends and carers.
More events will be announced for 2019 over the coming months.
Sunday 12 May – Colour Run, Carlisle Racecourse
Sunday 8 September – Great North Run
Wednesday 25 to Sunday 29 September – London to Paris Cycle
To find out more about any fundraising events please contact the Team on 01228 817656, email [email protected] or visit www.edenvalleyhospice.org
Share It: