Ant Brown's Roast Squash, Chilli and Parmesan Soup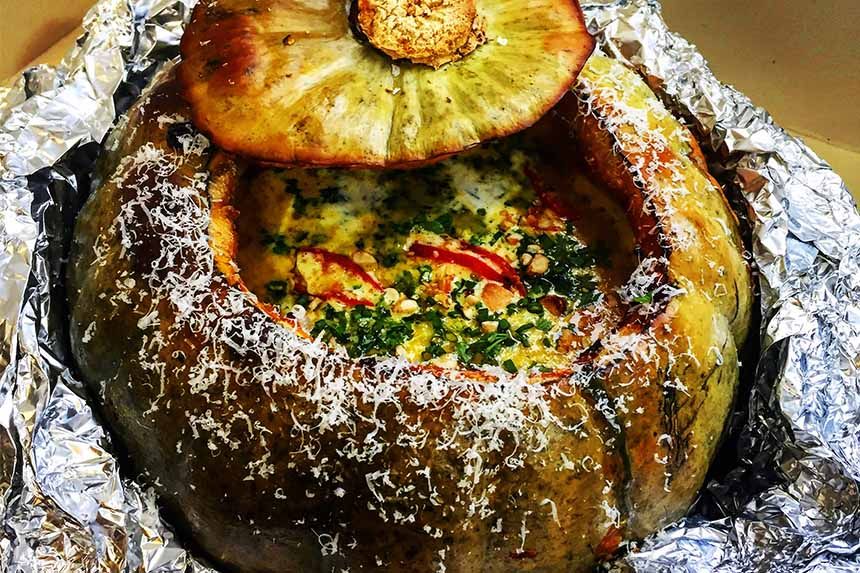 Cumbrian private chef, Antony Brown, has worked with such greats as Pierre Koffmann, Tom Kitchin, Tom Aikens, and Mark Edwards of Nobu. Having trained in London, he now lives in our neighboring county Durham, where he manages the food and hospitality offering for some of the most prestigious Country Estates in the UK.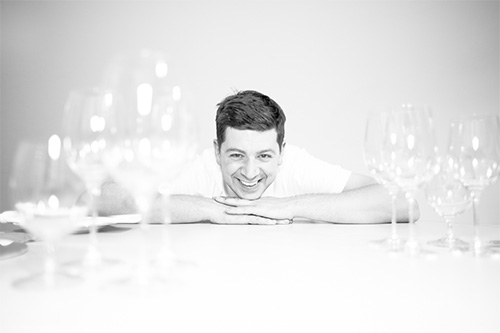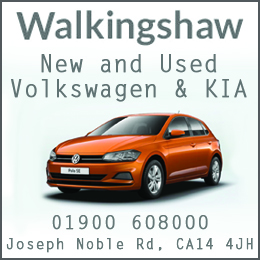 Ant's food draws on broad influences, but at its core relies upon the best quality ingredients sourced from the North of England's wonderful (and largely untapped) natural larder. His dishes are focused on seasonal produce and he is passionate about exploring the future of food and ideas around sustainable eating.
Here, he will serve up some regular, seasonal dishes and explore through food and flavour what it really means to be a cook in our region.
Facebook @antbrown
A rich warming soup that brings a bit of a wow-factor to the table. Don't forget the sweet tender flesh of the pumpkin once you've finished the soup.
Ingredients
1 whole winter pumpkin
25g unsalted butter
1 red chilli, sliced
2 cloves of garlic, peeled and chopped
1 banana shallot, sliced
1 x whole nutmeg
One thumb sized piece of parmesan rind
1 glass of white wine
1 litre of good vegetable or chicken stock
250 ml of double cream
100g cashew nuts, roasted and chopped
1 tbsp of chopped chives
Method
Preheat the oven to 180 degrees C
To make the soup, cut the top off the pumpkin, remove the seeds and stringy pulp, and then hollow out as much pumpkin flesh as possible without damaging its outer skin. Take the hollowed out Pumpkin, rub the inside with a little vegetable oil and salt and pepper, place the lid back on and wrap in tin foil. Bake on a tray in the pre-heated oven for 1 ½ hours, or until tender but not falling apart
Melt the butter in a saucepan over a medium heat, add the shallot and cook slowly to soften without burning for 3 minutes. Add the chilli and garlic, and cook as the same speed for a further minute. Add the Pumpkin flesh, stir well, and continue cooking for a further 3 minutes – if things are beginning to gently stick to the bottom of the pan and taking on a caramel colour your in the right place. Add the wine and de-glace the pan (using the liquid and steam to lift the sediment with the help of a wooden spoon) and when the wine has almost completely evaporated add the stock
Bring the soup up to the simmer, throw in the Parmesan rind and add a third of a whole nutmeg grated on the finest grater you have. After about 15 minutes the Pumpkin should be tender so take the pan off the heat and blend the soup to a smooth consistency, having already removed the Parmesan rind
When back on the heat add the cream and mix well, pour into the baked Pumpkin shell and sprinkle the top with the chives, chopped toasted cashews, a drizzle of extra cream and a fine grating of Parmesan
Share It: