Get Rid of Festive Excess With The Cambridge 60 Day Challenge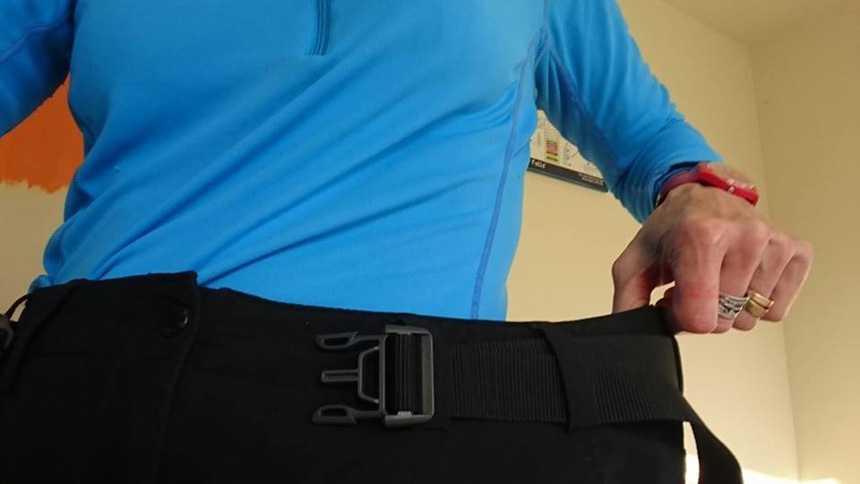 If your New Year's resolution is to focus on your figure, it's important to find the diet that's right for you.
An exciting new business venture is opening its doors on 1  January with a 60-Day diet challenge.  Business owners Beverley Nash and Robin Sharman recently qualified as accredited Cambridge Weight Plan Consultants, covering anywhere from Millom to Maryport.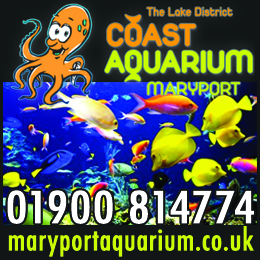 We caught up with Bev before Christmas to find out more.
So what is the Cambridge 60 Day Challenge?
It's an exciting new way of transforming bodies and lives using Cambridge Weight Plan.  The challenge is to stay 'on plan' for 60 days (no slip ups) to see how much weight loss you can achieve with this fantastic system. Our customers get one to one support from us every step of the way and can also record progress on Instagram with snaps and videos for extra motivation. (That bit is not compulsory, but why wouldn't you share pictures of your baggy pants as the weight falls off?)

And will you be doing it?
Indeed I will, I've lost just over 2 stone so far.
What is Cambridge Weight Plan?
Cambridge Weight Plan used to be called The Cambridge Diet.  Back in those days (it started in 1984) it was a meal replacement only diet.  You took 3 or 4 servings of the diet each day which you bought from your consultant.  These days Cambridge Weight Plan products are part of a 'Step System' which is a much more flexible and tailored approach.  It means we help you to lose weight and keep it off afterwards, which they didn't do in the early days.  You can still do 'meal replacement only' if you qualify but there are many people who need something less restricted for lifestyle or health reasons.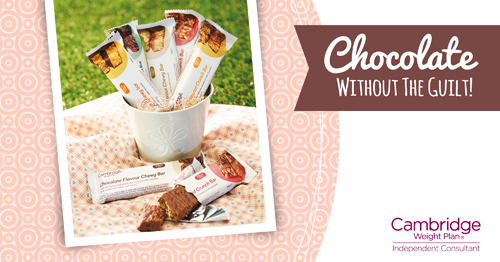 How does it work?
Simply, the diet limits carbohydrate and calorie intake so your body burns more of your fat for fuel.  But it gives you a balanced serving of protein, fat and carbs, and essential vitamins and minerals so you stay healthy and don't have to spend a fortune on supplements.
Who does this work for?  
Almost anyone.  If you've tried everything else and failed, this might just be your solution.  It also works for people who need a very structured programme otherwise they get 'food creep' (the 'just one more won't hurt' or 'I'll finish off this pie and cut back tomorrow' brigade).  Speaking personally I'm one of those people who meet both criteria.  Cambridge really is my go-to diet of choice.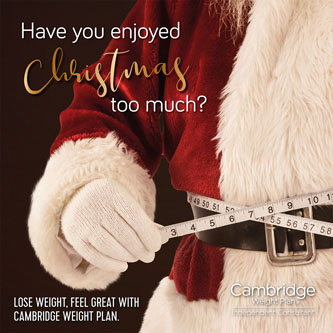 And what's your role?
Robin and I are there to give each customer tailored advice and one to one support all the way through the process.  This personal support is what sets Cambridge Weight Plan apart from other diets.  The focus is on you and you alone, unless you choose to come with a friend or relative and do it together.   Customers purchase their products from us, we make sure they're getting products that work for them, and they get our support thrown in for free.
So no fixed group sessions and public weigh ins?
Absolutely not. If you're a person who hates groups, come and sit with one of us at our home instead.  We choose a suitable time and everything we do is for you and about you.  And we're at the end of the phone or e-mail if you're having a crisis in between and raiding the fridge. It happens to the best of us.
Are there limits on who can use it?
Only a few.  Some people with specific medical histories can't use Cambridge at all.  Some people have temporary medical restrictions, but we can find a programme to suit most people.   Most of the products are vegetarian, which helps, and we're careful to pre-screen for allergies and intolerances so we can give the right advice.
Cambridge (the company) puts a huge amount of effort into training its Consultants and there's a highly qualified back up team at Head Office for issues we can't resolve.
And does Cambridge Weight Plan work?
Yes, but like all diets only if you follow it. To give an example, a woman with say four stone to lose, who sticks to meal replacement only could lose a stone in the first month.  Some people lose more, some a bit less. Men often lose weight more easily than women because they have more muscle which burns more calories.  
There's a huge choice now too, with lots of bars, soups, shakes and smoothies, porridge flavours and meal sachets. It's a whole lot better tasting than in 1986, that's for sure.
Plus, I think Cambridge Weight Plan is one of the easiest diets to follow. Most seem to have you planning, preparing, cooking and obsessing about food, carbs, sins, portions and weighing everything in grams, to the point where food takes over your entire life. If you're on a diet don't you want to think less about food, not more? I hate cooking or having to think about what I'm going to eat.  Having a really simple programme that saves you from that and saves on washing up works for me.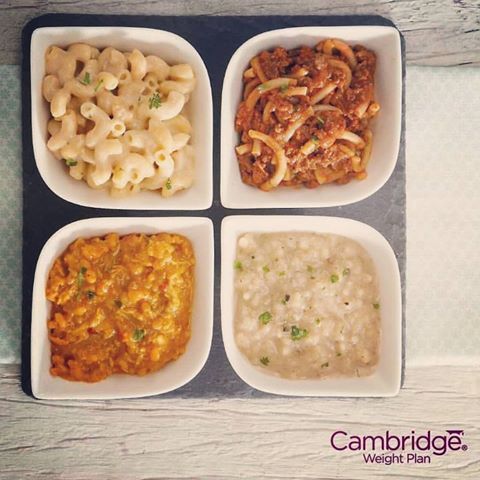 So back to the 60 Day Challenge – how do people get signed up?
That's easy.  Call me on 07784 847815 or email [email protected]
When people sign up, I'll also give them details of my Cambridge Weight Plan social media pages, and I intend to set up a CWP group to share experiences, stories and inspiration.
Share It: