Welcome To Keswick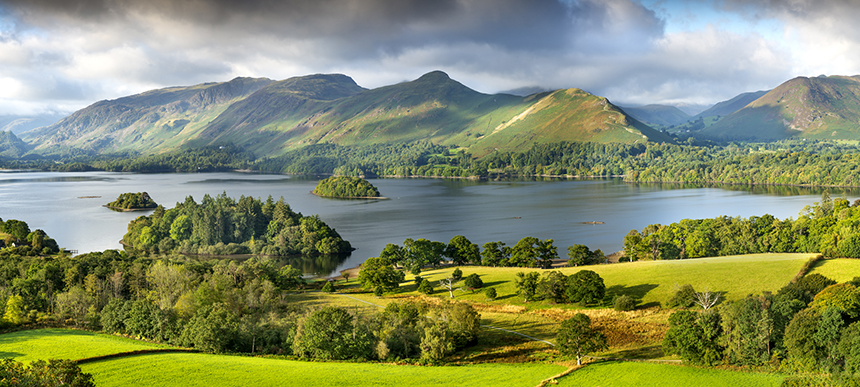 Welcome To Keswick
Nestled between the might of Skiddaw and the tranquillity of Derwent water lies the market town of Keswick and boy does it have a lot to give.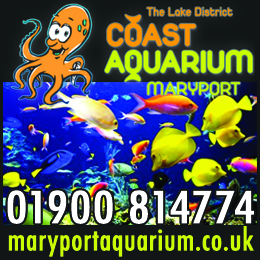 Besides the awe-inspiring beauty surrounding Keswick, the town itself has so much to offer. The main street is lined with businesses, most of which are independent with only a handful being national. One of my favourite things about Keswick though is all the little alleys that lead you to some of the best businesses in town.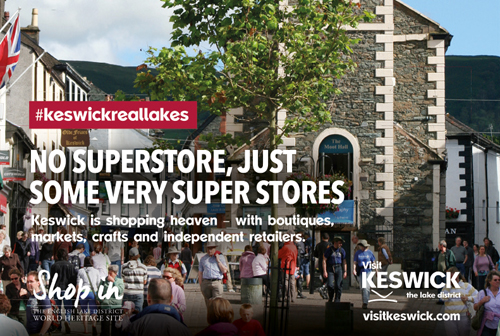 With a huge variety of shops from gifts, clothes or quality local produce it's hard not to leave with something special. Then there's the food. You will be spoiled for choice, with restaurants, pubs, bakeries and even an award-winning chip shop you'll need to loosen your belt after a visit to Keswick. 
Famed for its annual events such as the Keswick Film Festival, Words by the Water, and their festival of lights Keswick is a happening town full of life. If you visit Keswick during the winter and the Cumbrian weather prevents you from getting out walking then there is still plenty of entertainment for everyone. With the Theatre by the Lake, the Alhambra cinema and the pencil museum there's loads to do, whatever the weather.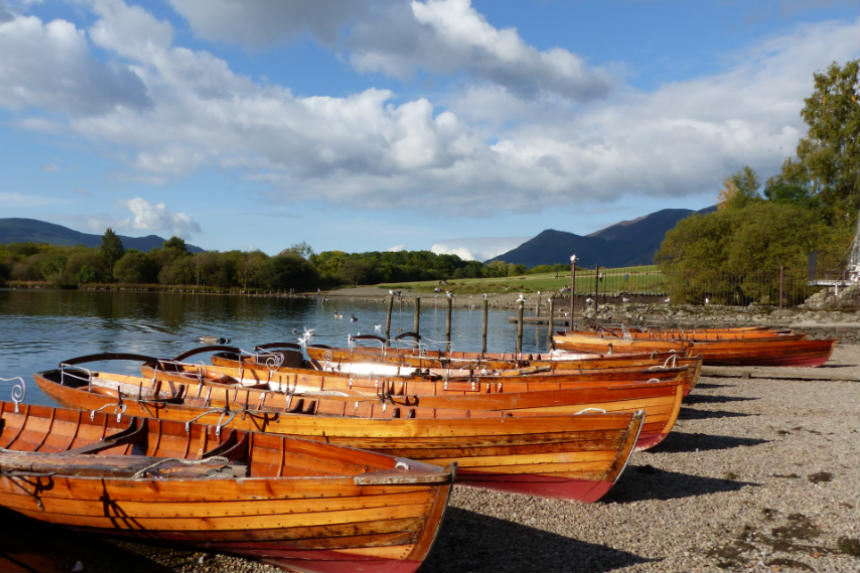 ---
Shopping
One of my favourite things about Keswick is that there is so much more to their shopping opportunities than what you see when you walk up the main street. There are little alleyways all along the street and hidden on the other end is a whole variety of gorgeous little shops. 
It's almost like a treasure hunt, every nook and cranny has something to offer. You could spend a whole day hunting for businesses and you'd still probably miss a few.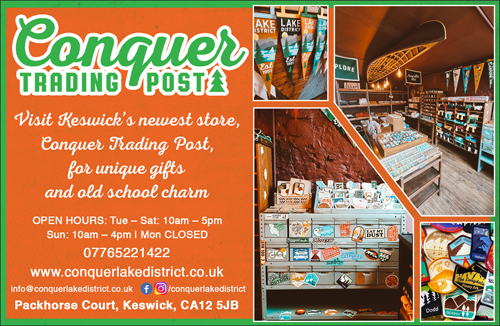 The term 'there is something for everyone' is thrown around a lot and I don't often like to use it but in Keswick, there really is something for everyone. If you're a foodie and love good quality produce then there are plenty of businesses that provide just that. From Cheese, ice cream, sweets and even a shop dedicated to craft beers you'll find something to tickle your tastebuds. 
If it's clothes you're looking for Keswick has a great selection of outdoor clothing shops. You'll find all the big brand outdoor wear from coats to boots, and don't forget your hiking sticks! Temple Sports have a fantastic mix of sportswear, outdoor clothes, trainers and winter boots.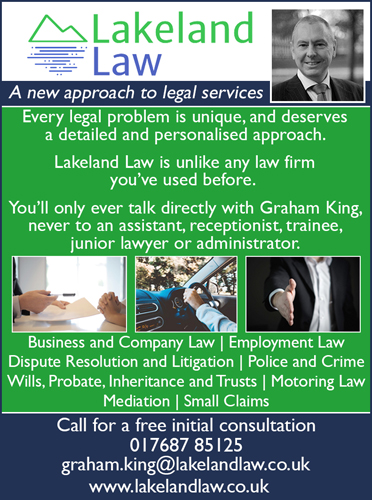 One thing about the shops in Keswick which really struck me is the amount of sustainable and environmentally friendly products that so many of the local shops offer. From Touchwood toy shop that stock a variety of beautiful wooden children's toys to the refill service at Keswick Cheese Deli and Seasalt Cornwall clothes shop which sell sustainable, organic clothes. Keswick really does seem to be leading the way when it comes to an environmentally friendly high street.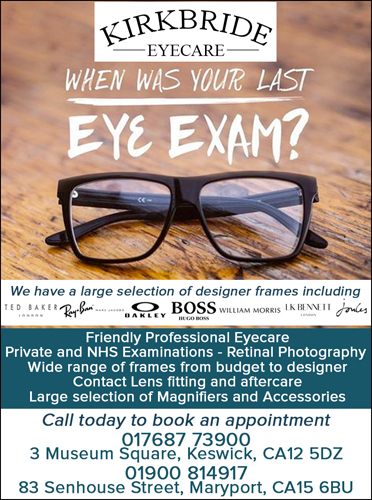 It really is a breath of fresh air, one example of Keswicks hidden gems is Conquer Trading Post. If you blink you'll miss it but it is possibly one of the most unique shops I've ever visited. You can smell it before you see it and when you step inside you are immediately transported to a cabin on the slopes of North America. They sell a variety of gifts such as wood whittling kits, pocket flower press, environmentally friendly solid colognes and loads more. They also sell the most fantastic homemade patches and badges all inspired by the lake district.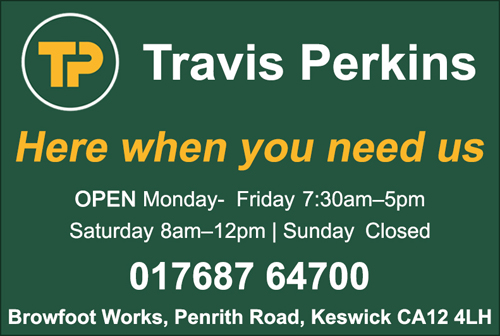 It isn't just the brick and mortar shops that bring people to Keswick, their weekly Markets are held every Thursday and have been running for 746 years. Each stall is unique and you can find all kinds of produce, from local cheese and meats to jewellery, clothes and bags. 

Whether you are shopping for gifts or just treating yourself you'll find something special in Keswick. 
---
Eating and Drinking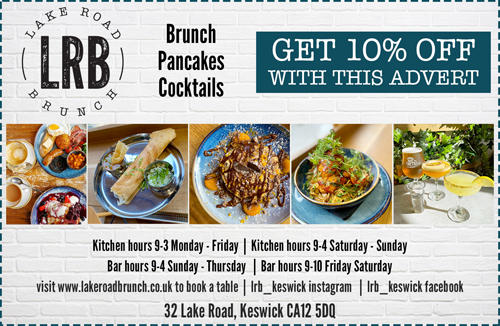 One thing Keswick definitely does well is feeding and watering its visitors. Their variety of restaurants, pubs and cafe's leave you spoiled for choice. 

After a day walking, boating or shopping the only way to top it off is a good meal and a pint of local ale. Whether you're looking for a hearty breakfast to get you up the fell or a light lunch in-between exploring the town you will be satisfied with what is on offer.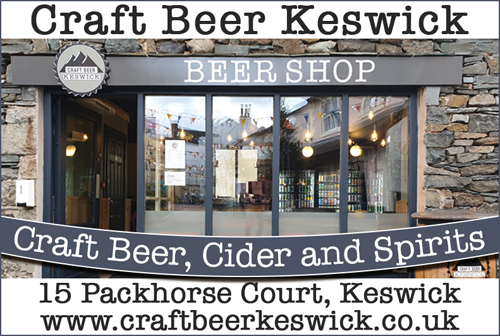 The cuisine in Keswick really does vary. If you are looking for some hearty pub grub then The Packhorse inn has a great menu with all the traditional favourites. If you're looking for something a bit more exotic then try Thai restaurant Star of Siam. Right next door to Star of Siam is the Main Street Keller, the most fantastic little micropub which offers locally crafted beers, ciders alongside a delicious menu of snacks and pizzas.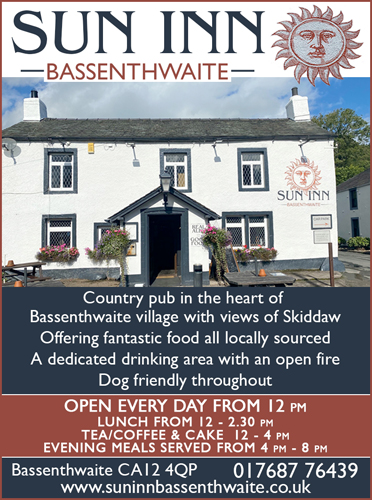 ---
Stuff To Do 
Keswick is a hub of activities and events with things to do for all ages. Whether you are visiting with kids, friends or just your partner you will find something to keep everyone entertained.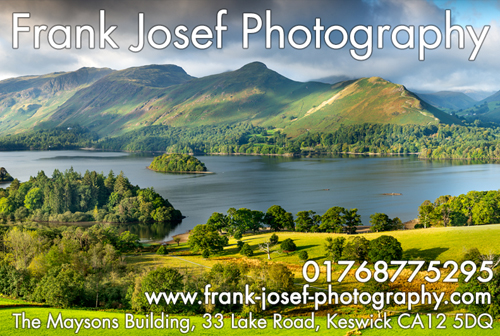 If you are visiting between April and October you can hire your own boat and discover all that Derwentwater has to offer. Sail around the lakes islands in either a traditional rowing boat or a little motorboat. You don't need boating experience and you can even take your dog!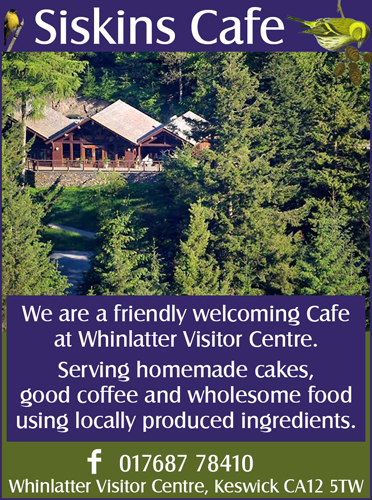 If you have children then Whinlatter pass is a must. Situated just on the outskirts of Keswick town there are all sorts of fun things to do from bike trails and bike hire, the Gruffalo trail or if you're feeling really adventurous then there is the Go Ape adventure-activity centre.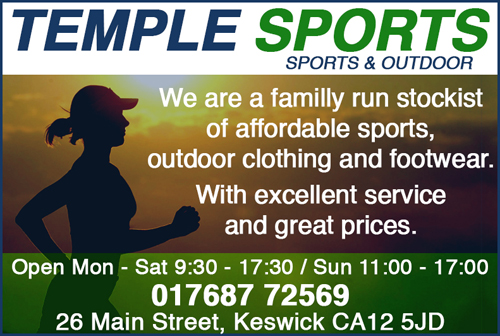 If the weather is being a bit Cumbrian and the prospect of getting out and about is less than appealing don't worry, there is still plenty to do.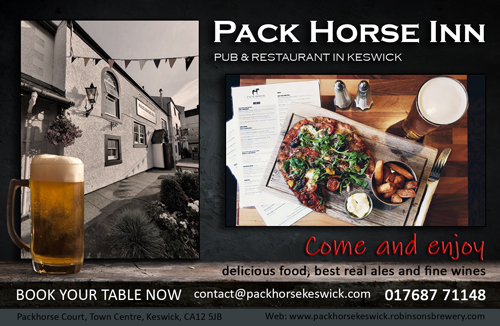 The Alhambra Cinema is so much more than a movie venue, this stunning cinema has recently had a whole refurbishment to bring it back to its former glory. First opened in 1913 this cinema has been open for over 100 years and has kept many of its original features. They show all the latest movies and have a great selection of snacks and drinks. For more information on the Alhambra click here.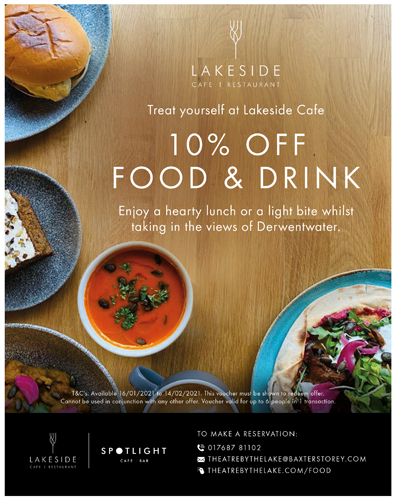 If theatre is your thing then Theatre by the Lake should be on the agenda. They have shows all year round so be sure to have a look at their website to see what they have coming up.
A must visit attraction is Keswick Museum, a quirky lovely museum that house over 20'000 exhibits which capture and reflects life in the Keswick area.
The collection focuses on Social and industrial history – Geology and natural history and also the work of local artists, writers, and craftspeople.
You won't be disappointed.
---
History 
Keswick's history dates back to 3200 BC. The Castlerigg stone circle and discovery of pre-historic tools and weapons is the best evidence that this area had some neolithic occupation. The actual recorded history of Keswick starts in the middle ages however there is evidence of Roman settlements in the area.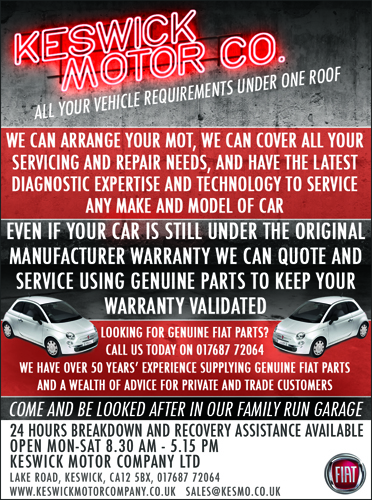 Jump forward to the 10th century and it was the Vikings who were impacting the area. The area names of Keswicks surrounding villages are believed to derive from Scandinavian. Keld and Thwaite are the most notable evidence that the Vikings were making a mark, for example, Braithwaite, Bassenthwaite and Threlkeld.
There has been debate among experts about the origins of the name Keswick. Some believe it is derived from Norse and means 'Kell's place at the bend in the river'. Others however, speculate that it might derive from the old English 'cese' which means cheese and the 'wic' could be Scandinavian meaning dwelling or town, if this is true then Keswick translates as cheese town!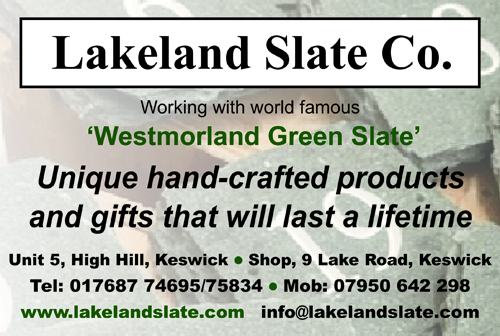 Recorded history of Keswick actually begins in the middle ages. In 1181, a monk called Jocelyn of Furness wrote about a new church that had been founded at Crosthwaite in Keswick, by the Lady of Allerdale. The church of Crosthwaite was given to Fountains abbey In 1189 and the agricultural land around Keswick was controlled by Fountains and Furness Abbey during the 13th century for sheep farming.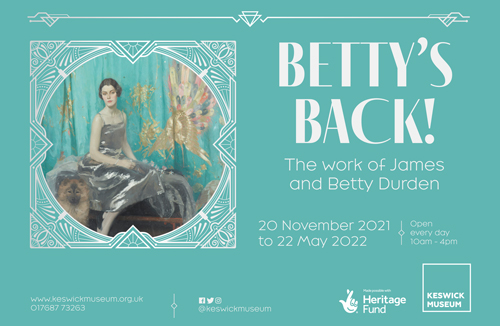 From 1536 to 1541 the monasteries no longer had control of the agricultural land which meant the local farmers could reclaim the land and control the livestock. They could now trade sheep and wool which is how the market town became established. In 1276 king Edward 1 granted a market charter for the town and it's still going today!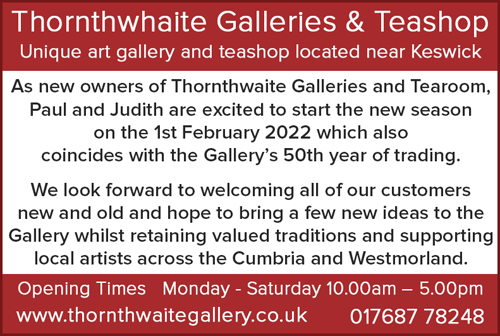 More recent history has seen Keswick become a primarily agricultural and mining town with much of its wealth established through these industries. Slate and copper mining were the primary materials sourced in Keswick until the discovery of 'black lead' more commonly known as graphite, the material used for pencil making. 
This discovery eventually led to Keswick opening the UK's first pencil making factory. You can visit the pencil museum in Keswick and discover the history of the industry and how it shaped Keswick.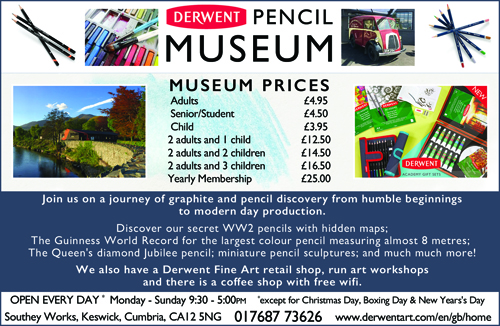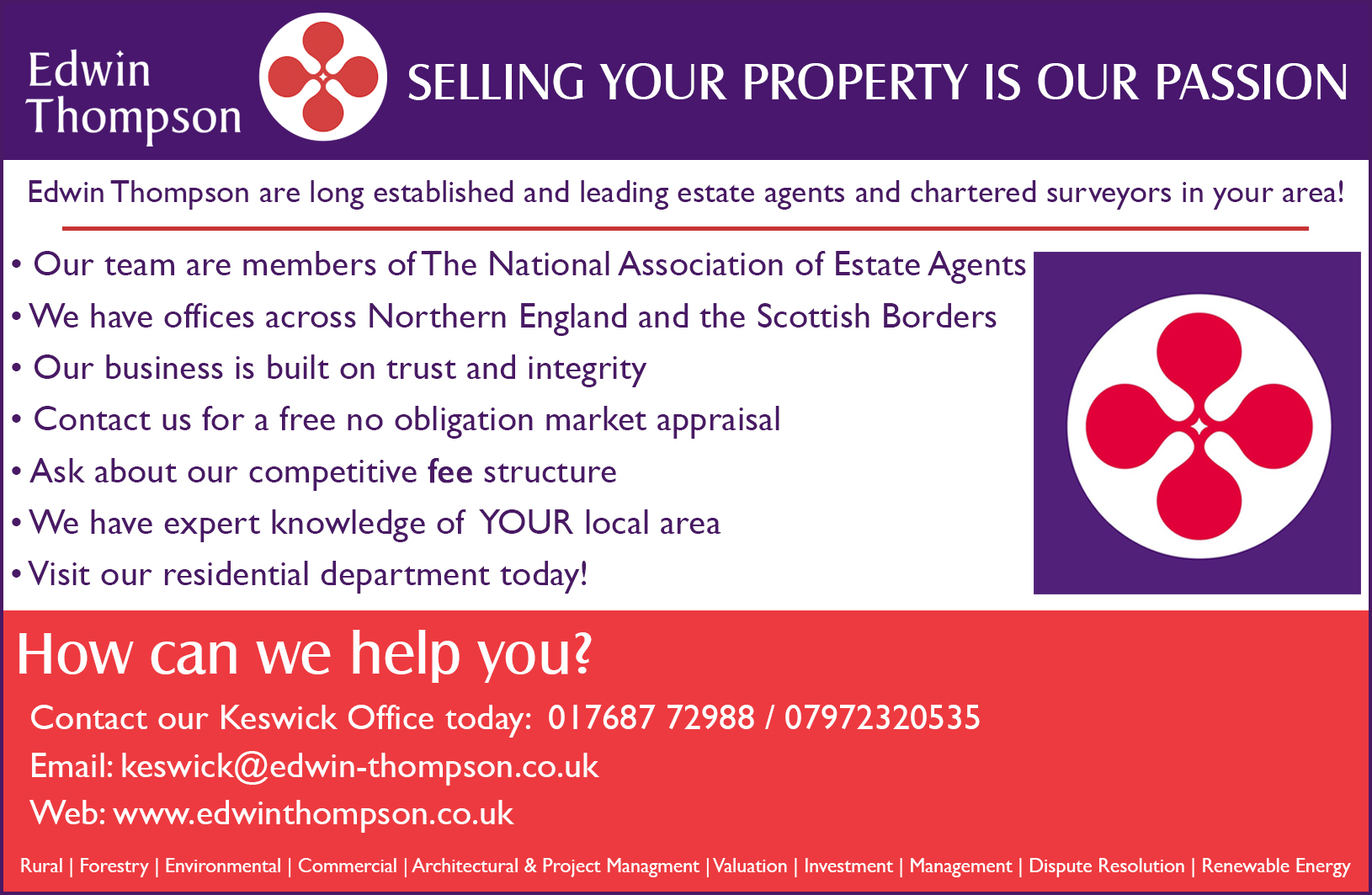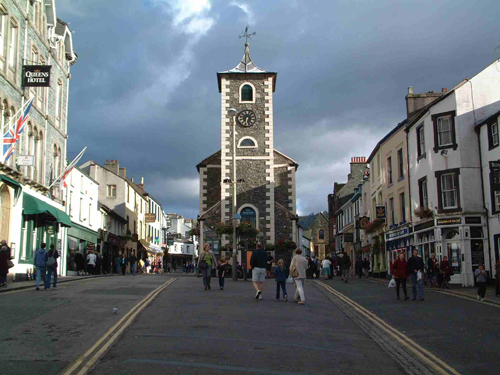 Share It: