The Alhambra Cinema – An Experience Like No Other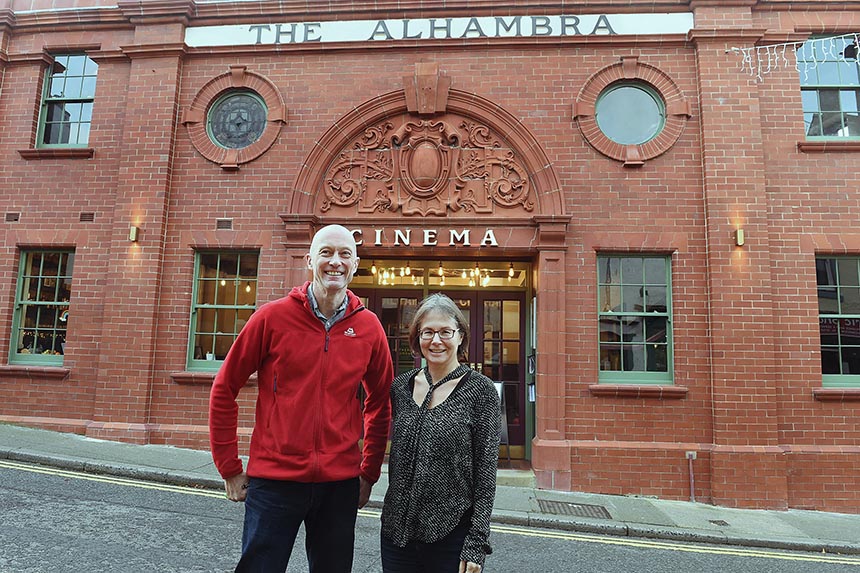 The Alhambra Cinema – An Experience Like No Other. The Alhambra Cinema is so much more than your average movie venue. Having been open continuously for over 100 years, this cinema is like a time capsule and an icon for Keswick.
The Alhambra has been providing entertainment since the very beginning of Film, from the first movie 'Quo Vadis' , a silent black and white film which was shown there in 1914 to today's biggest box office movies hitting their screens.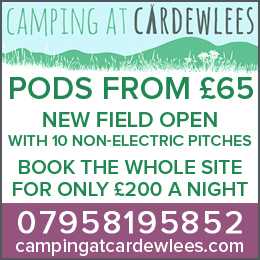 A Lot has changed over the last hundred years and today with streaming sites becoming ever more popular, cinemas are closing left right and centre across the country, but not the Alhambra, they are just improving and adapting. In 2021 they took on the mega task of implementing a second screen, with contemporary facilities including a state of the art air ventilation system improving the air quality and reducing the spread of germs.
The community is at the heart of what the Alhambra is all about and their second screen means they can cater for a variety of audiences. They have always had a good following with the older community but are encouraging younger people to make use of what they have to offer, even getting local school pupils involved by letting them choose some of the movies they show.
Over the last few years, it has become apparent that Alhambra is definitely loved by the community. When restorations were taking place, Carol Rennie, co-owner of the Alhambra reached out to the community and asked for volunteers and boy did they step up. The people of Keswick banded together and an army of volunteers pitched in to help breathe new life into the cinema.
When you visit the Alhambra now you'll still be welcomed by the beautiful red brick facade. Step inside the original screen room and you will truly be in awe. In all its grandeur it's far beyond what you expect when going to see a film. The gorgeous facilities spread much further than just the screens, even the toilets are memorable, bursting with colour and each a different theme. It's proof that love and care have gone into every nook and cranny of the building.
You can now book their 29 seated second-screen for private viewings, whether it's for a children's party or a ladies night you can book with the Alhambra and they'll ensure you have everything you need.
Don't forget valentine's day is around the corner and the Alhambra oozes romance, it's a great way to treat your other half.
The Alhambra offers more than just a night at the movies, it's an experience and one you'll remember.
For information on showtimes and bookings visit their website at  www.keswickalhambra.co.uk
This slideshow requires JavaScript.
Share It: