Welcome to Carlisle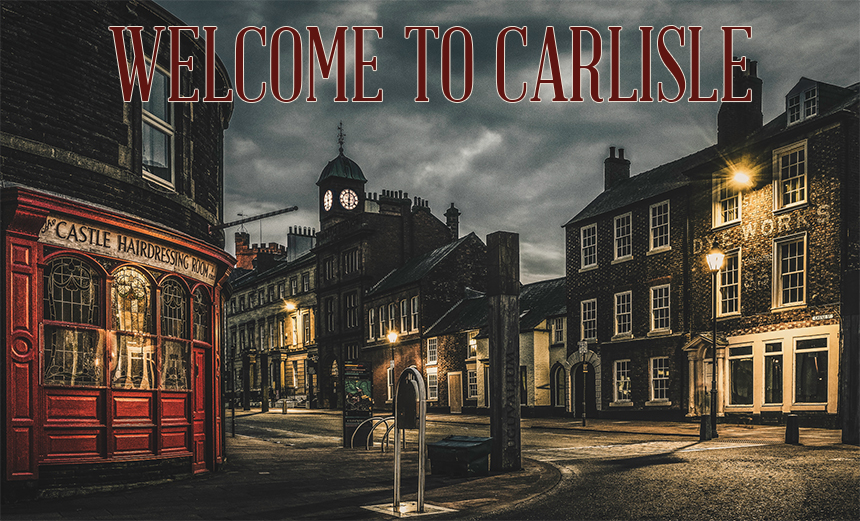 Welcome to Carlisle 
Steeped in history, stunning architecture, amazing venues, fantastic food offerings, smells like biscuits and brilliant for shopping, Carlisle has it all.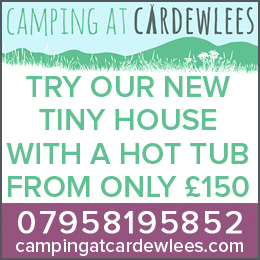 As part of our Spotlight series we shine a light on Carlisle and all that it has to offer.
One of the things I love about Carlisle is the vibe and the vision, it's constantly moving onwards and upwards.
An Eventful City that's for sure, whether you are visiting for the first time or the 100th time, it seems that there is always something to do. The recent City of Lights was the most recent event to take the city by storm and what a treat that was. It was simply Stunning.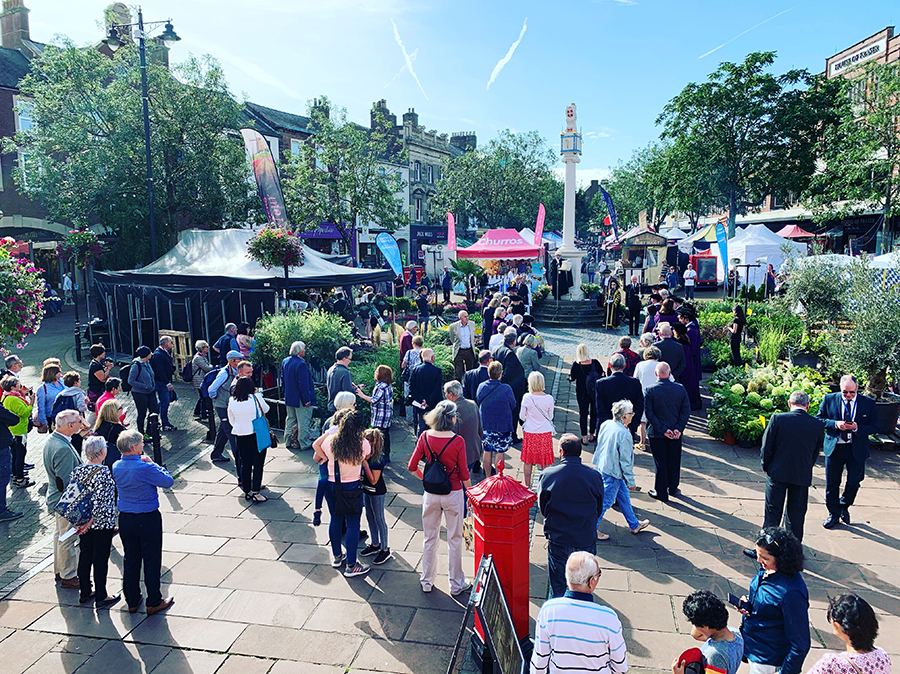 The Continental Markets always pull a fantastic crowd and are awesome for getting people into the City to discover all it has to offer.
Coming up in 2022 Carlisle's Music Weekender will be drawing in tens of thousands of folk when the voice, the legend, the main man that is Tom Jones rolls into Bitts Park on the same weekend that Olly Murrs and Paloma Faith will also be taking to the stage over the Three Day extravaganza.
So much to see, so little time.
Whatever your reason for visiting, either for a brilliant day out with the kids, shopping, eating out or visiting one of the many top class venues and attractions that Carlisle has to offer, you are in for a real treat.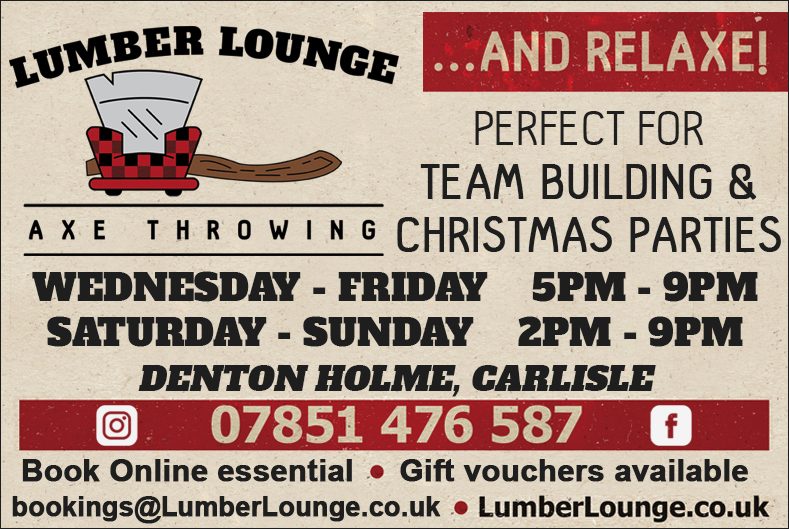 ---
We love independent businesses and Carlisle is home to so many. Local folk, great craic, fantastic original products and the customer service is second to none.
When it comes to shopping in Carlisle, I've always loved the balance of local retailers sitting alongside the Nationals. It's no wonder it is the go-to destination for retail therapy for tens of thousands of folk from across the county and the Borders.
Where else in the county would you find such a huge and diverse offering.
Whether you are browsing and buying from independent shops in The Market Hall, St Cuthberts Lane or browsing in Carlisle's Anchor retail complex at The Lanes Shopping Centre, there is a real healthy mix and it just keeps getting better with each passing year.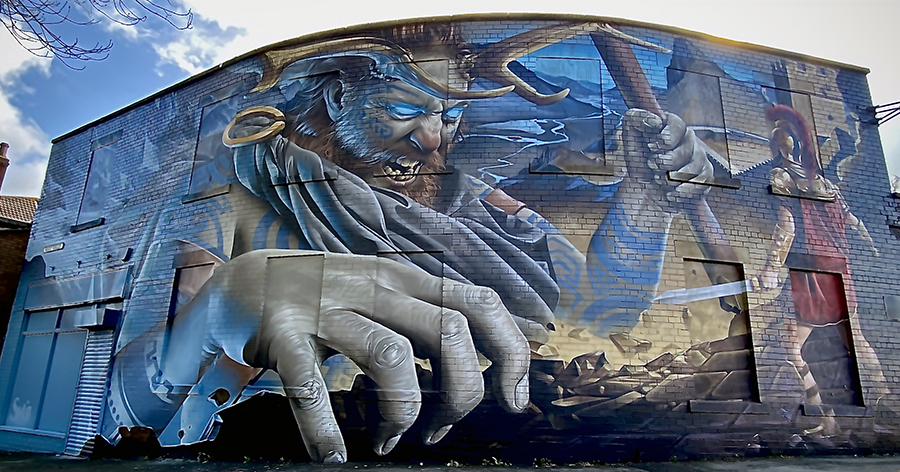 The local retailers are all on point and know how to set up Shop, nothing is taken for granted. These guys and girls are switched on and know how to keep the offerings interesting and up-to-date meaning you don't have to waste time, fuel or money heading to the big cities because everything you need is right here. Just give it a go, some of our favourites include Cathedral Lodge Antiques, Ashbridge and Brown or Lakeland Artisan.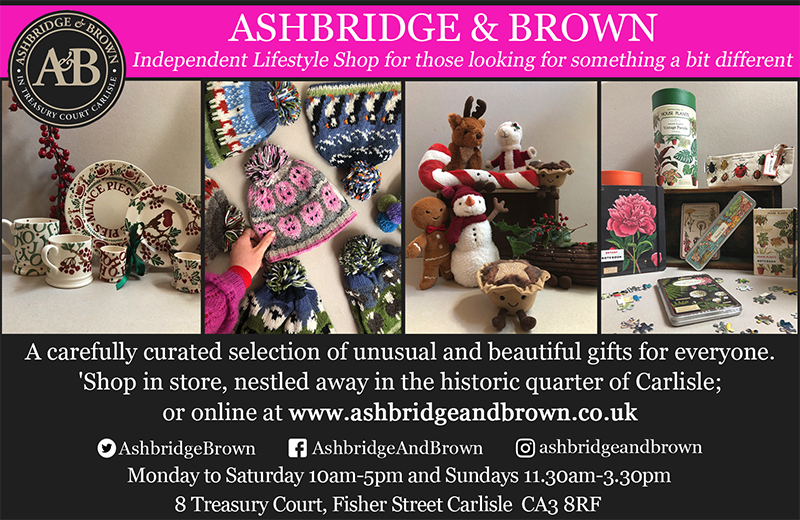 ---
That said, Carlisle isn't just about shops, shops, shops.
Oh No! When it comes to gigs, events, show-stopping, foot-stomping, great nights out, then take your pick. Sands Centre – The Brickyard – Old Fire Station – Harraby Theatre or The Green Room at West Walls, there will be something for all, that is guaranteed.
All of the venues bring something different to the table, International Chart Toppers from the past to the present, Comedy from the big-hitters to the up and coming and everything in between. With such talent constantly treading the boards in Carlisle or BigTown ( as Gordon Swindlehurst calls it) nothing is more frustrating than the comment, 'I wish I knew that was on', well keep an eye on the web and socials of all the venues, or check our What's on listings.
It's brilliant to see The Old Fire Station back open, and wow, have they been busy lining up dozens of gigs and events over the coming months and into the new year.
It's great to see local bands being given a platform to launch themselves alongside established acts.
Check out their web and have a lookout for what's coming up.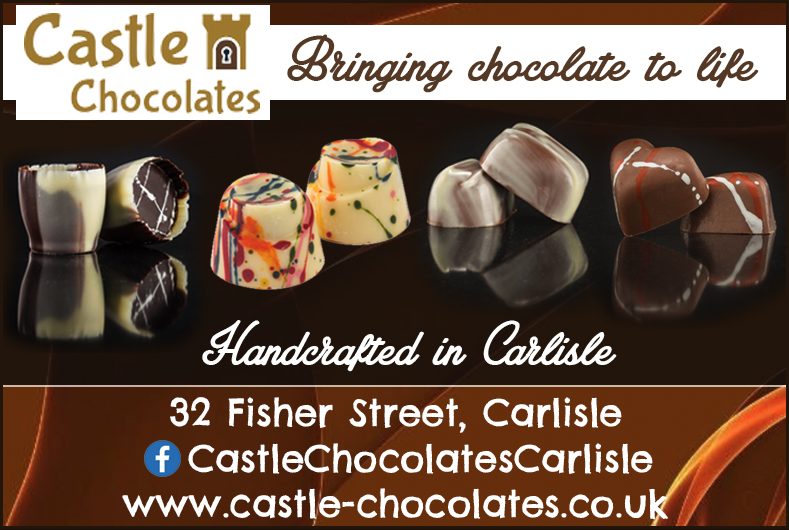 The Brickyard, I love this place, it found its niche many moons ago and they have stayed true to their roots, it's all about the music and nothing more. A legendary venue that is firmly on the touring-map for bands that mean business and are on the up.
The Sands cater for the big-hitters of the entertainment world that demand capacity and the Sands have it. You name them, they've played there, the roster of events coming up is as always, impressive.
If you love Theatre darling, then do check out Carlisle's Green Room at West Walls is ran by a fantastic gang of volunteers who keep on passionately working away, putting on a variety of shows and events every year. An absolute gem of a space that is often overlooked, be it at your peril as this is an amazing venue.
Harraby Theatre, though still quite new to the scene, the team have a fantastic set-up and are constantly bringing in brilliant gigs and events from the comedy circuit and well known touring bands and acts. Check out their roster.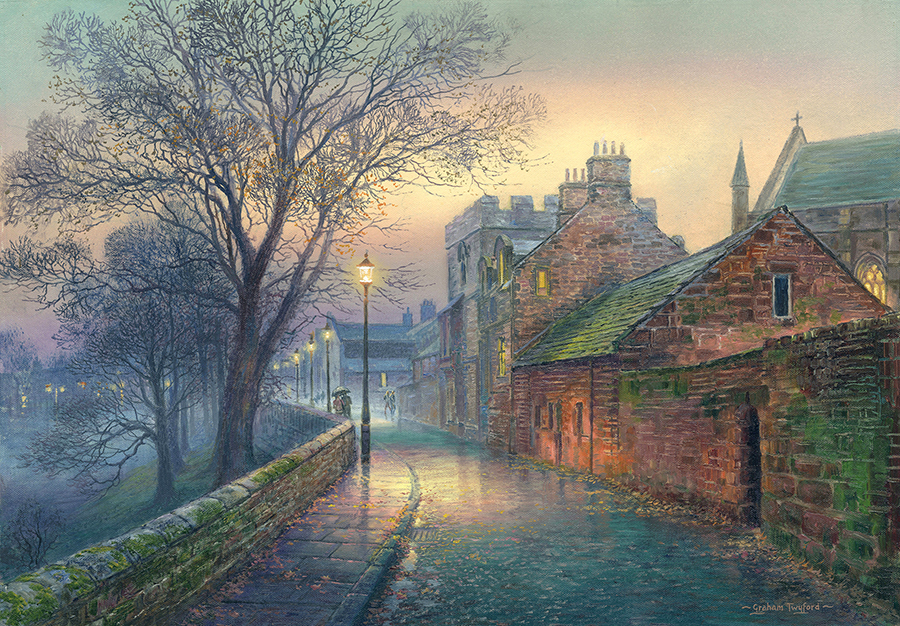 Spending a day in Carlisle is always a treat, whether you are exploring Carlisle Castle, taking in The Military Life Museum or visiting Tullie House Museum.
All will keep you entertained for hours though you may want to provision half a day at Tullie House with so many exhibits and so much history you'll get lost in awe.
For 900 years Carlisle Castle has played its part in Carlisle's rich history. Built-in 1092 you can visit this well-preserved monument and explore the deepest, darkest dungeons and see the famous 'licking stones'
Carlisle Castle is also home to Cumbria's Museum of Military Life. Founded in 1932, here you will discover over 300 years of history relating to Cumbria's army regiments. A range of exhibits is on display, including vehicles, artefacts, photographs and documents. You will also find a cafe and shop whereby you can buy a range of historical reproduction newspapers and collectable replicas relating to WWI & WWII and various souvenirs.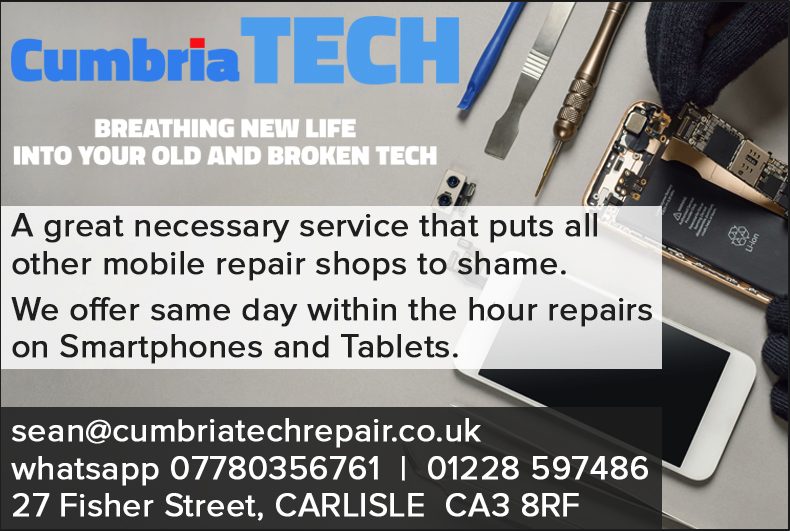 Tullie House Museum and Art Gallery are a definite on your places to visit list, situated in Carlisle's Historic Quarter, my favourite part of town, here you will be transported back in time to when the Romans ruled the roost and dominated the world. Learn about how people lived in the area in prehistoric times or delve into the lives of those who endured life as the Border Reivers played havoc upon the city.
Here you can get up close and personal, hands-on even, with many interactive exhibits. See how Roman weapons worked by firing one yourself or get an insider's view of a Badger sett, there are lots to get involved with.
Tullie House is rammed with many exhibits and also hosts a variety of seasonal activities right throughout the year ensuring there is always something new and fun to keep you coming back.
Whether you are looking for an action-packed family day out or a day just for yourself, there's always a reason to visit and explore.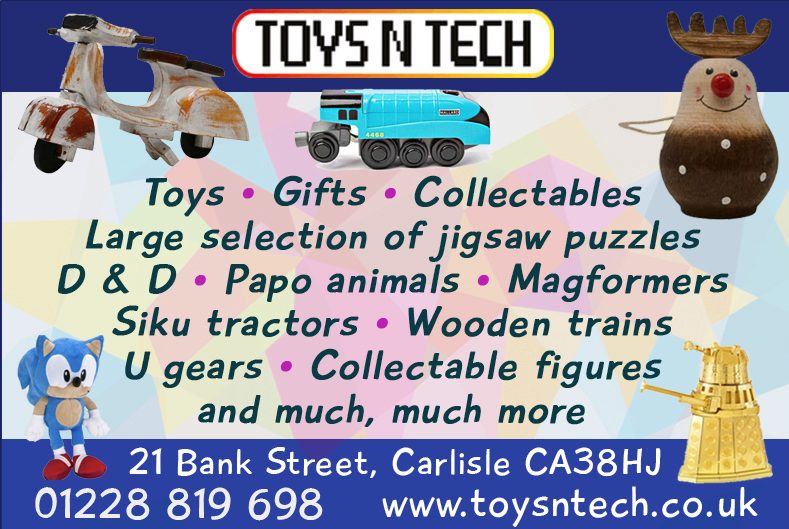 ---
While we are still in this beautiful part of town, and I do mean beautiful, then Carlisle Cathedral is merely a hop-skip and jump away from Tullie House.
Founded in 1122  as a Norman Priory Church, this gem of a building could tell a tale or two.
Discover the 14th-century stained glass windows, medieval panels and an altarpiece from the 16th century.
Did you know, hidden away under the Cathedral you will find the Cathedral Treasury Exhibition, it's Carlisle best-kept secret. A room filled with treasures from the past, artefacts and coins that pre-date the cathedral – including the Carlisle Crucifix which is made from Whitby jet.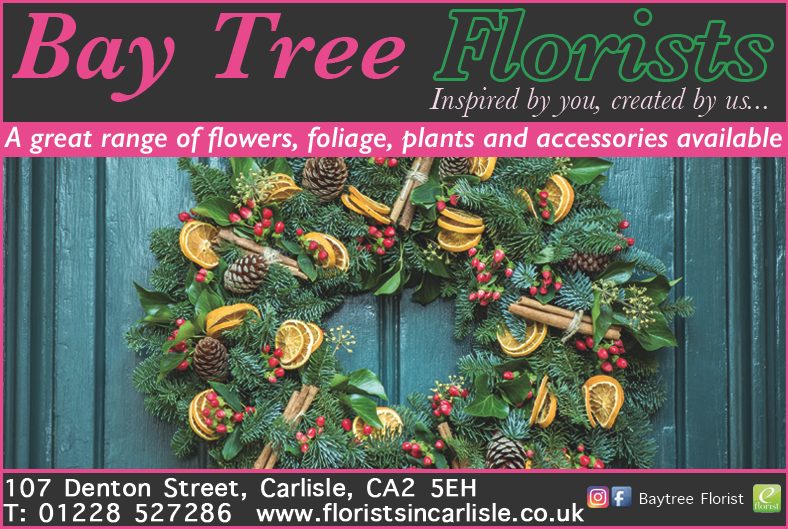 The Cathedral is free to enter and there are voluntary guides on hand to show you around and take you on a journey through the ages.
While there, do check out the Undercroft, this is a breathtaking piece of architecture. The Fratry undercroft is where the monks would sit and eat, the stonework is truly amazing and well worth the visit.
Upstairs you can enjoy a cuppa and cake in the brand new Fratry Cafe.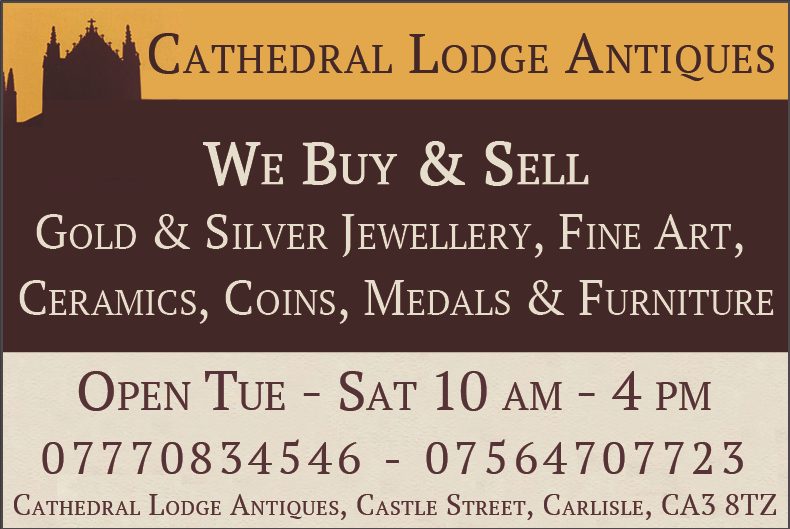 If you still have time on your hands after exploring all the above, or you have another day to fill, then a short drive from Carlisle you will find Talkin Tarn, a stunning setting with lots of activities throughout the year.
Heading west back towards Carlisle will take you past The Solway Aviation Museum, discovering a huge range of fantastic aviation exhibits, including real planes. This is another gem that is often overlooked,  the volunteers are all great craic and very enthusiastic about the whole set-up, the reviews speak for themselves.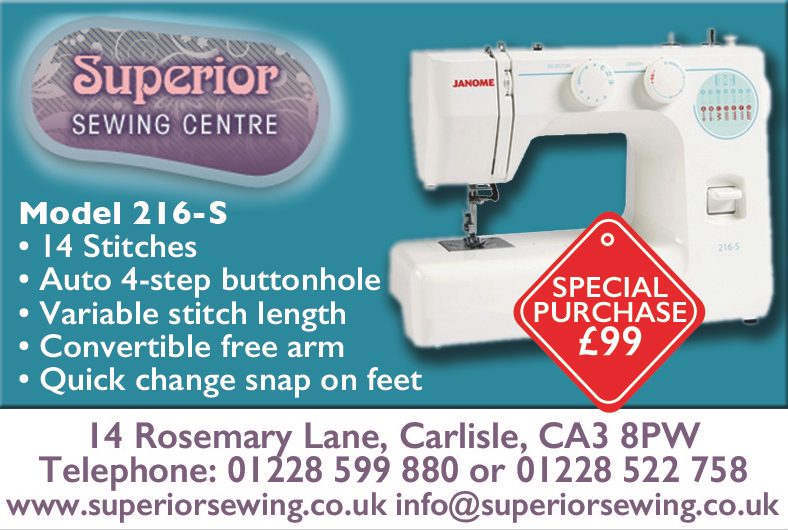 Not far from The Solway Aviation Museum is Walby Farm Park, a real family favourite and a day to remember that's for sure. Set amongst 30 acres of a 400 plus acre farm, here your littluns can meet a variety of animals or simply play away with the electric Mini-Quads, Shoot & Score, Mini-Land Rover Ride, Outdoor play or undercover play. So whatever the weather, you are guaranteed a great day out.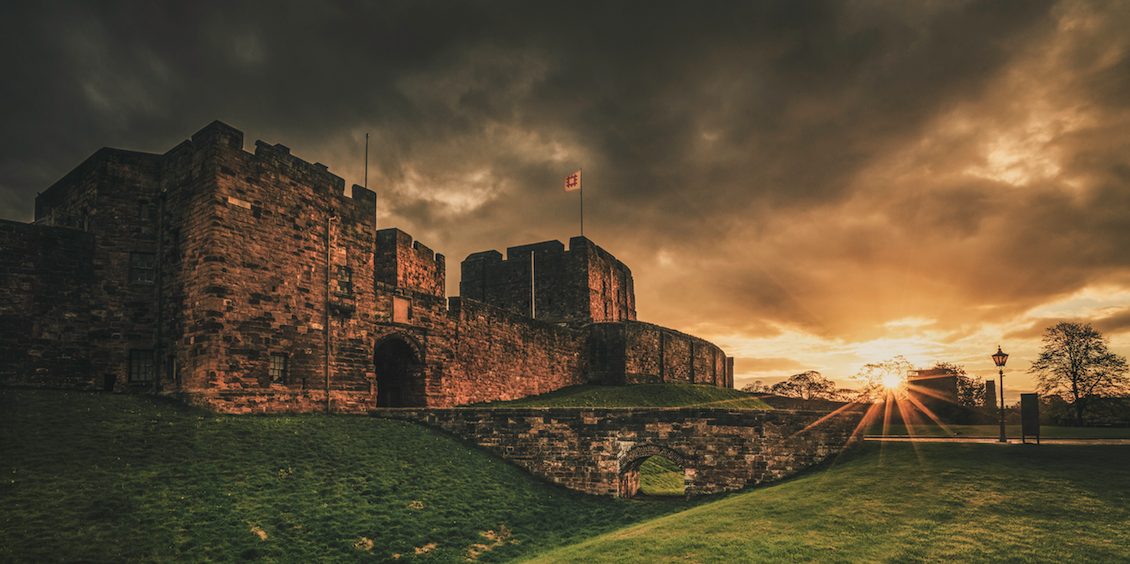 ---
Eating and Drinking your way around Carlisle is not only a pleasurable experience but one that could take some time.
The hospitality offering throughout Carlisle is quite exceptional, From Fine Dining to Casual Street Food, there is an abundance of venues to choose from and each does try to bring something different to the table, so to speak.
If you're a lover of food from far away shores then you are in the right place, from Indonesia to Italy, Mexico to Madras, Carlisle certainly knows how to spice things up when it comes to food.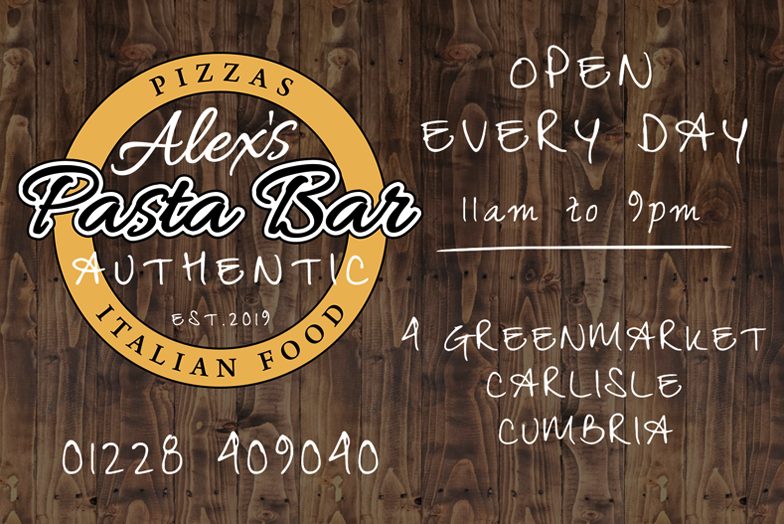 Popular hotspots for foodies seem to be around every corner from Warwick Road and the Historic Quarter and everywhere in between. Recommendations.  Davids for Fine Dining – Casa Romana and Amatos for Italian – The Old Bank for Casual/Funky Street food.
---
As I mentioned earlier, Carlisle has Vibe and Vision, not convinced? Take a walk around the city and take in the amazing Artwork that hangs on a dozen walls throughout the Town, Street Art is here and here to stay. More installations are due and people are intrigued at what will pop up next.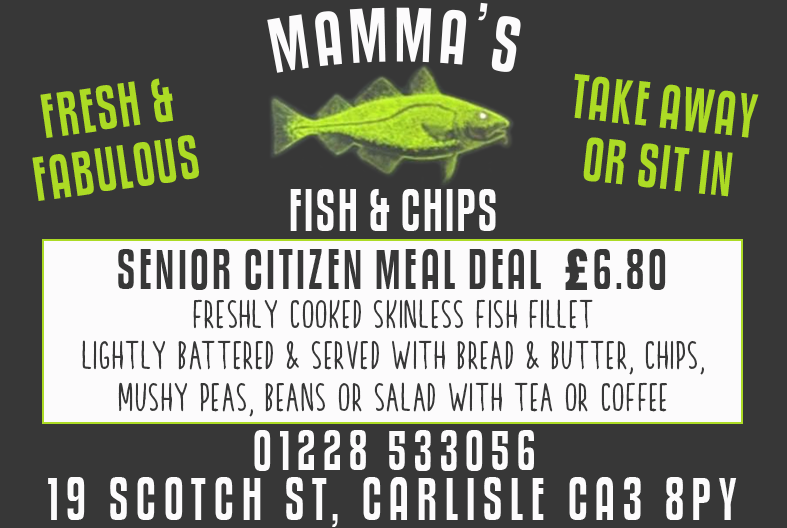 These installations are executed by World-renowned artists and bring that Vibe to Carlisle thanks to Blank Wall Assassins.
New to Carlisle at Bitts Park, you will find Tribe Carlisle, a breath of fresh air and another nod to the innovation and vision of the City which gives it that real City street edge. Tribe is created within 7 upcycled containers, here you will find 12 small independents serving up food and drink amongst other things and live gigs. It's undercover with heaters ensuring comfort throughout the whole year, so whatever the season head on down, it is pretty impressive.
With so much to enjoy – it is no wonder Carlisle is drawing in folk from near and far. The city has so much to offer and is also an ideal base for discovering Hadrian's Wall, the Coast, Lakes or Fells – followed by a great night out with awesome hospitality to finish off your day.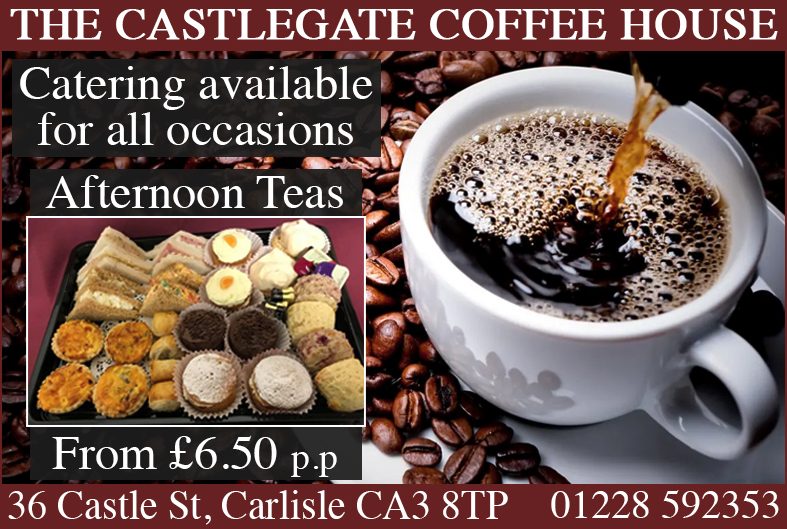 History is all around you in Carlisle, if you are not looking at it you are walking over it. Come and spend a day or two
taking in the sights and sounds, ideal for either a great day out for all the family or a romantic getaway on your doorstep.
Come to Carlisle this Christmas Season and discover the City that is 2000 years in the making, you won't be disappointed…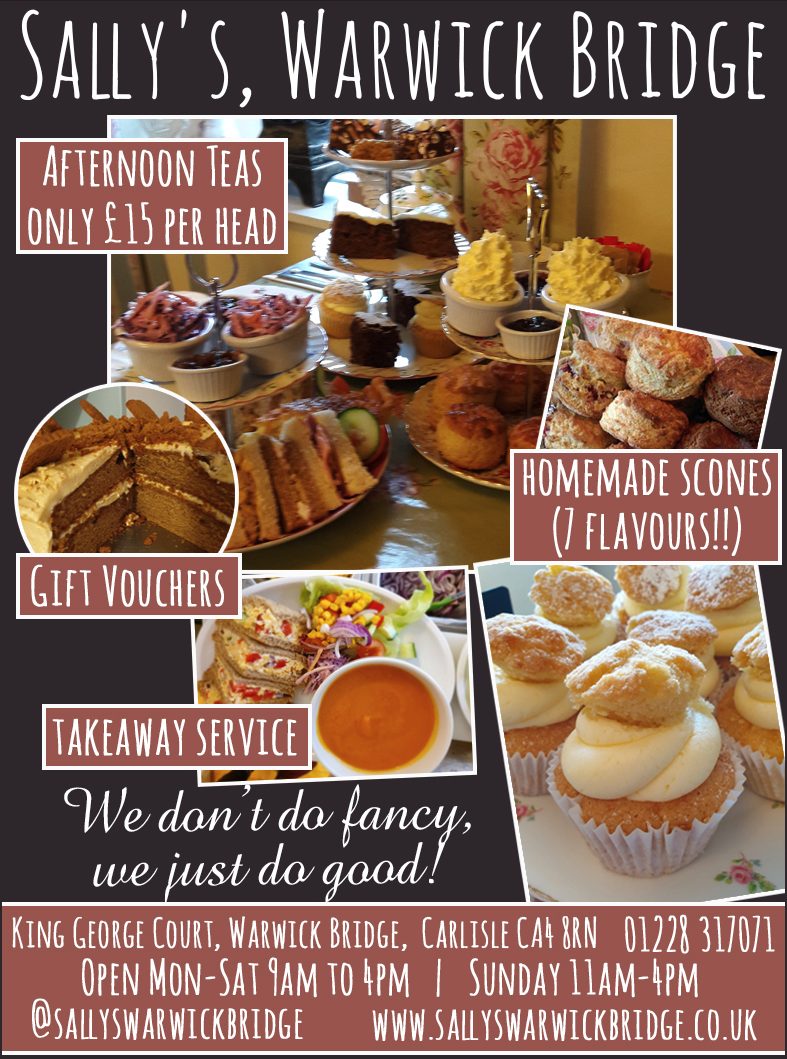 Join us in our next edition where we shine a spotlight on Keswick…
Share It: