Popular Carlisle Business Finalists In Family Business Of The Year Awards!
K&S McKenzie is a family businesses of over 50 years with two premises in the city. They started off this year with a bang having been shortlisted as finalists in the 2021 Family Business of the Year Awards.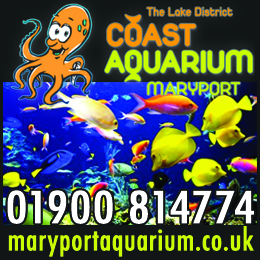 The awards are run by Family Business United, an organisation which prides itself on supporting and promoting the great work that family businesses up and down the country undertake each day. The awards celebrate the contribution that family firms make to the UK through the provision of employment, creation of income, and the support they often provide for the communities in which they operate.

K&S McKenzie have been at their premises on Kingstown Industrial Estate since the 1970's and last year opened a second premises in Carlisle with their Tool Centre store. 
Throughout the pandemic, K&S McKenzie has remained open supplying hauliers, construction workers, and the agriculture industry with the goods and services needed to keep them up and running. K&S McKenzie have also been supplying local businesses with sanitisation machines and car sanitisation kits helping them and their teams to operate safely during what has been a challenging time.
Stuart McKenzie, Director, said: "2020 proved to be a challenging year for businesses up and down the country and so many of our customers have felt the impact of this pandemic. It has been important for us to remain there for our customers to help them keep up and running. 
As a family business we have a certain standard of service we like to uphold and it is a testament to our staff that these values shine through, even during the toughest of times. To receive the news that we have been shortlisted for this award is certainly a positive start to this new year!" 
The business was formed in 1968 by Keith and Sara McKenzie and is today run by their sons Stuart and Alastair, with Stuart's son Brandon managing their new Tool Centre. The family values and knowledge that has passed from generation to generation has held K&S McKenzie in good stead over the past 50 plus years and earned them a loyal customer base – something they hope to continue for many years to come.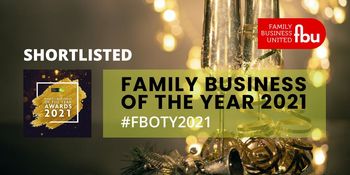 Paul Andrews, founder of Family Business United, said: "2020 was not the year most family businesses expected but family firms are resilient and deserve to be celebrated. These awards, now in their ninth year, celebrate the significant contribution that family firms make the length and breadth of the UK and each year we crown some incredible champions. Family firms will continue to survive like many have done for generations and will be integral to the recovery of our economy too.
There are over six million family firms in the UK today, employing over 12 million people and they are at the heart of our communities. We are excited to meet the finalists and to see who will ultimately take the Supreme Champion Family Business of the Year in June."
In addition to being shortlisted for Family Business of the Year 2021, K&S McKenzie are also in the running for the People's Choice Award. This award is determined by public vote and you can support them by voting here: www.familybusinessunited.com/2021/01/04/vote-for-the-north-northern-ireland-peoples-choice-fboty2021.
The Family Busines Awards culminate in a ceremony taking place in June with awards for various categories, sectors and regions. To find out more about the Family Business awards, visit www.familybusinessunited.com, or to find out more about K&S McKenzie, visit www.kandsmckenzieltd.co.uk.   Facebook, LinkedIn, and Twitter.
---
WE HOPE YOU HAVE ENJOYED THIS EASY TO ACCESS & FREE ARTICLE – BUT WE COULD REALLY DO WITH A LITTLE SUPPORT
Why not become a Fan – Supporter and Member by Taking up our Limited Offer – Every edition of The Cumbria Guide delivered to your home, alongside our Exclusive 'Cumbria Guide Loyalty Card' – All of the above and also including other special offers from less than £2 per month.
Spend More – Save More and Help Support our Local Businesses around Cumbria ….
Click here Today and start saving
---
As featured in…
Share It: