Warm welcome for adventurers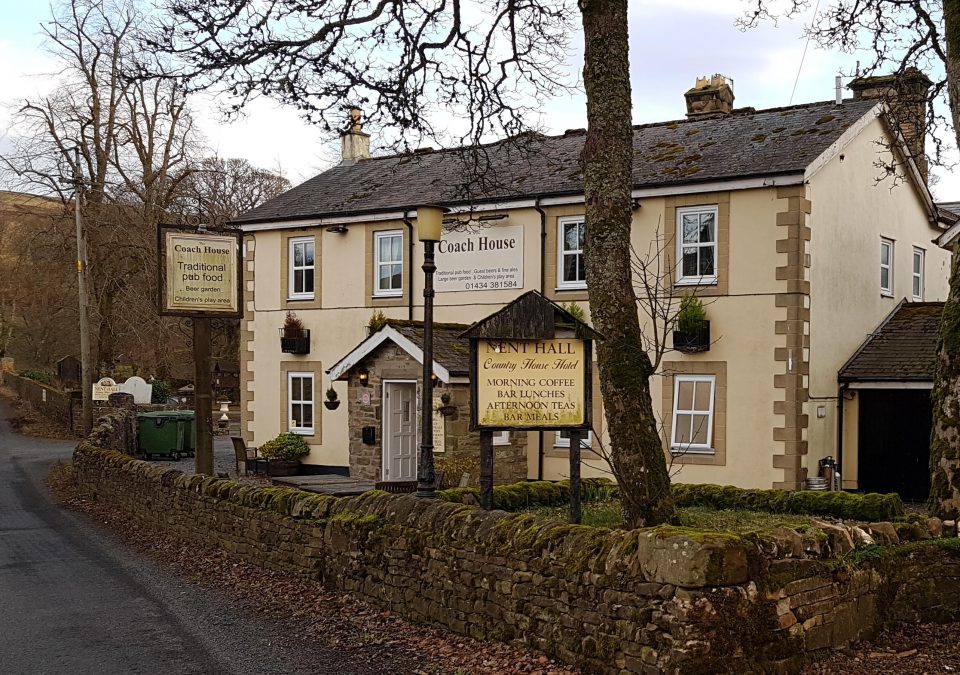 Nent Hall Country Hotel
Every visitor to Cumbria is aware of the Lake District but the true adventurers know there's more to the county than the National Park.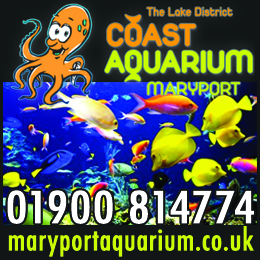 Cumbria is a huge and with a sparse population much of it is empty and filled with huge areas of wild, open and largely undiscovered places.
The stunning heather moors, peatlands and hay meadows of the North Pennines are one such area.  They stretch away as far as the eye can see but it's all hidden at the top of Hartside Pass.  At 1903 feet Hartside is the nemesis of many Coast 2 Coast cyclists but once you hit the top the moorlands are wild, it's an area of expansive views and dark night skies filled with stars.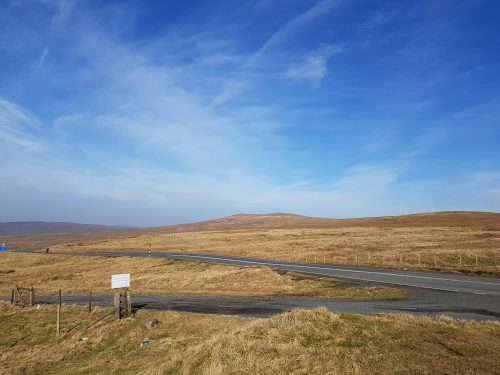 The road is the only sign of life up here and the chances are you won't see another car on it anyway.  Small towns are tucked away down in the dales just waiting to be discovered.
The clue is in the name when it comes to the North Pennines, you might have seen it on a map but in recognition of its special qualities the area has been designated as an Area of Outstanding Natural Beauty.
That makes the North Pennines (AONB) Cumbria's best kept secret.  Scattered amongst the moorland is tumbling rivers, woodlands and welcoming communities.  Towns like Alston were built in a different era, they're relics from our mining past and their isolation is a solemn reminder how tough life must have been.
Nent Hall Country Hotel is superbly situated for shrewd visitors looking to escape the crowds.  When you drive through the North Pennines it doesn't feel like you're heading to a destination, rather each mile seems to be taking you away, so when we stumbled on the rather grand Nent Hall tucked tucked down in the dale, it felt strange to finally arrive.  
Built by old money from the nearby Silver mines, Nent Hall harks back to a bygone era and it oozes character.  The first thing we noticed as we got out of the car was the lack of noise. There was a few of bleating sheep, the babbling River Nent and nothing else.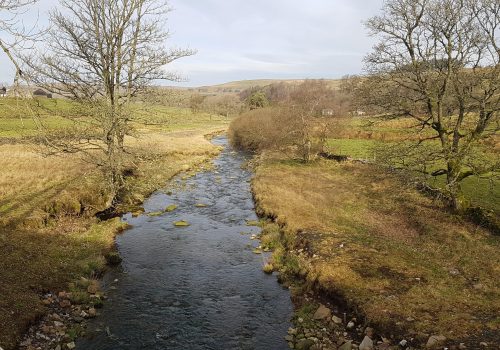 After check-in my wife and I took to the riverside path with our elderly Greyhound.  On a cold and stormy day the isolation would be palpable but on a sunny February evening the upland river Nent is barely more than a brook.  The wild moorland circles above and sheep in the fields cautiously watch us pass by. It was charming and because we had the walk to ourselves it was thrilling. An adventure.
With the sun dropping we retired to the dog-friendly bar where we were treated to the ultimate pleasure.  Two leather chairs sat empty in front of an open fire in the charming bar, there's no surer sign you've left the throng behind when prime real estate like that is available.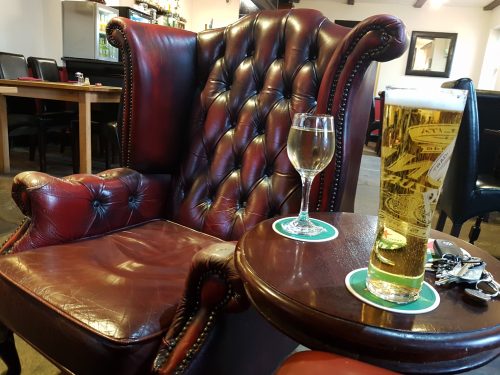 With a raging fire and attentive staff we had no urge to move so we decided to stay put and ordered dinner in the bar.   We could have gone to the spacious restaurant tucked away on the other side of the hotel, much the same as we could have sunk into the massive sofas in the lounge area but our hound was warm and comfortable and it seemed a shame to move him.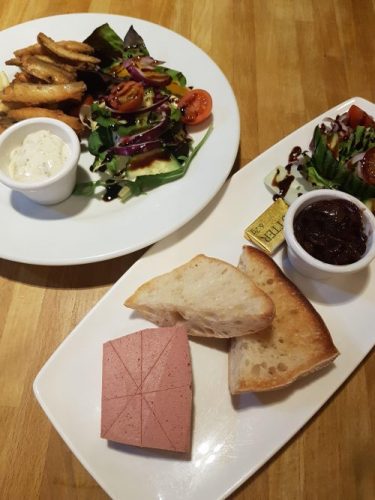 We tucked into creamy Chicken Liver Pate and delicious Whitebait for starters and our empty plates were replaced with others piled with Fish and Chips and Steak and Kidney Pie.  Homemade food is a priceless commodity so when you find a place that makes everything from scratch then you know you've found a gem. I cannot rate the chips any more highly.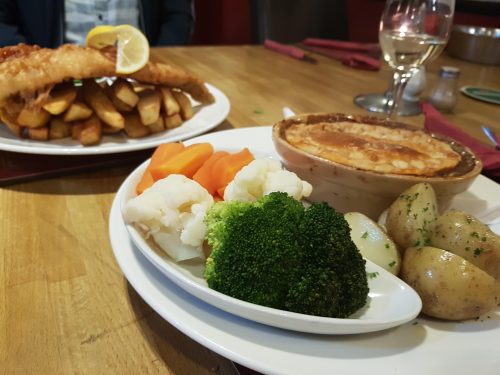 We finished our dinner with a traditional favourite of Sticky Toffee Pudding and it was with reluctance we headed upstairs and off to bed.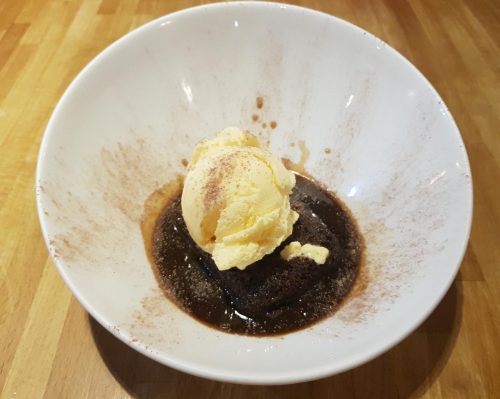 We slept well for two reasons, firstly our four poster bed was very comfortable and outside the silence was deafening.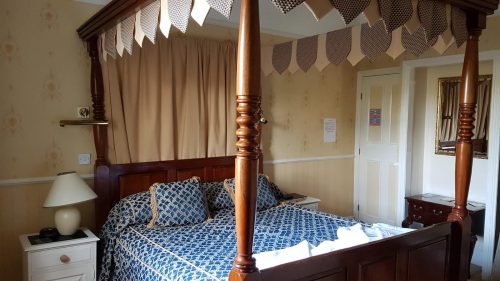 We were ready for a cooked breakfast the next morning and while it's not something we normally have, when you're out it's a special treat and this one lived up to expectations.  We sat at a table specially prepared for us as dogs because dogs aren't allowed in the restaurant, don't let that put you off because our four legged companions are extremely well catered for at Nent Hall.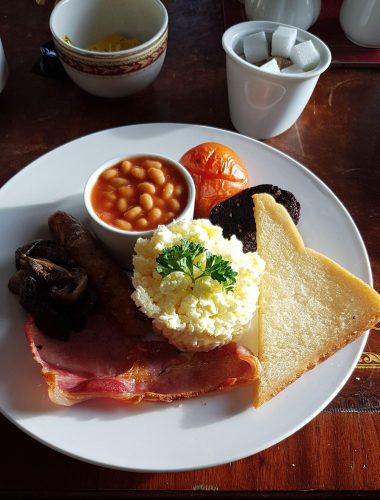 With the gardens and valley outside and sun shining through the windows, it was the perfect spot to while away a few hours and seeing that our waitress was more than happy to keep bringing the tea and coffee, that's what we did.
It was a shame to leave because we had many ideas for another night's stay but we made the most of our drive home as we passed through Nenthead.  The old mining community is barely changed since the mine provided the only job in town. We stopped in Alston, home of the Weardale railway, and browsed shop windows but secretly we wished we were tucked up back in Nent Hall with the open fire in front of us.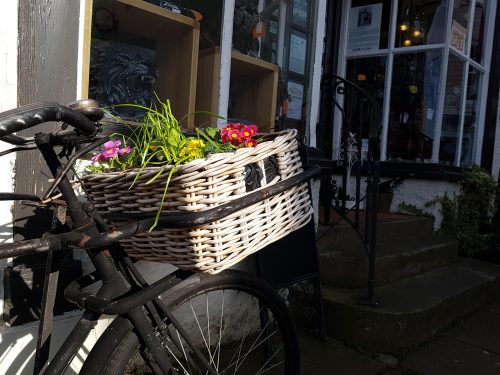 We passed through tiny hamlets and by tumbling rivers but we couldn't keep the real world at bay forever, we could put it off no further and finally we dropped down Hartside Pass and rejoined the masses.  
Share It: