Tuck In At The Dukes Head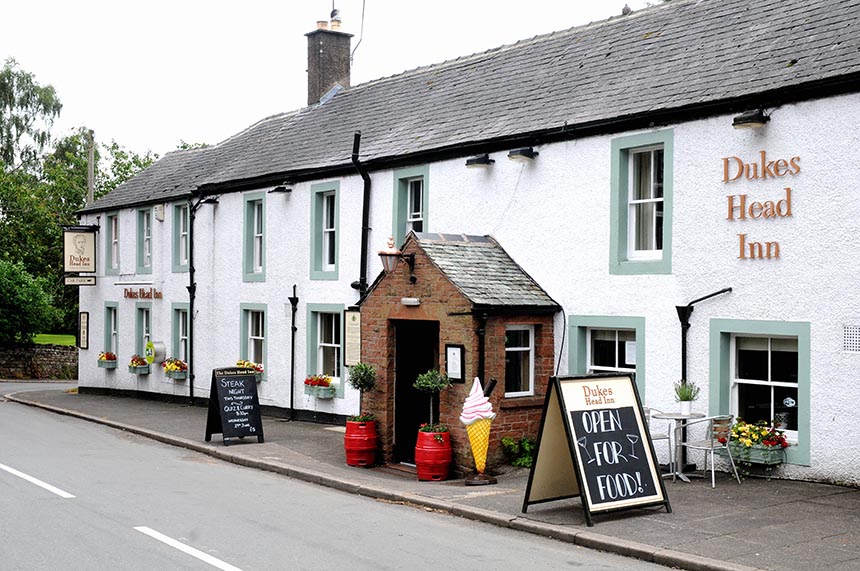 There are three main ingredients which make up The Dukes Head Inn – traditional food with a twist, fresh produce and great value –wrapped up with a view of the stunning Eden Valley means this family run Inn is the perfect excuse to enjoy some pub grub.
Set in the beautiful village of Armathwaite, new owner Dawn Mackenzie, along with her daughter Alex Montgomery and head chef Ian Wright understands what it takes to create simple food from the best ingredients. Having taken over the Inn in February this year, the mother/daughter team take pride in serving up seasonal delights including local lamb casserole with rosemary dumplings, farmhouse and seafood platters, twice baked Cumbrian cheddar and spring onion soufflé and an enticing selection of vegetarian options.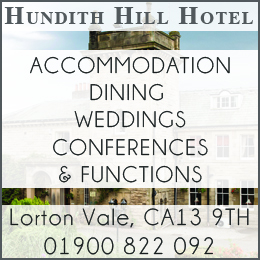 Dawn said: "It's simple, not rocket science but it takes care, dedication and attention to detail to maintain this philosophy and value; plus it results in wonderful food."
Taking pride in their food by offering customers a seasonally changing menu and weekly specials, all dishes are sourced from local suppliers to ensure fresh produce and tasty meals. Whether it be a light lunch, dinner with friends or a just a place to rest your head, The Duke's Head Inn can cater to your every need.
Dawn continued: "We want to make people feel at home when they are dining with us and offer them a friendly and welcoming atmosphere. There is very much a family orientated vibe about us.Dogs are also welcome; after all we are a country pub."
"We like to regularly change the menu so people get an option each time they come, so we do try to keep the menu varied. We want to cater to everyone, so even our vegetarian options are well thought out; people love the vegetarian lentil loaf."
Sitting aside the stunning Eden water amidst beautiful rolling Cumbrian Landscapes, The Duke's Head Inn provides more than one reason to get out, relax and enjoy their warm hospitality.
Displaying a traditional feel, diners will feel right at home with its carefully selected real cask ales, vintage and new world wines as well a number of comfy and inviting bedrooms should an overnight stay be on the cards.
And that's not all – The Duke's Head Inn holds curry nights, steak nights and an entertaining quiz nights with prizes up for grabs, as well as regular barbeques complete with live music set in the beer garden of the quaint Inn.
Ample parking, relaxing bedrooms, carefully prepared meals and a first class service – The Duke's Head Inn is the perfect spot for a family get-together, romantic date night or just a nice cold pint.
The Duke's Head Inn is open seven days a week from 12pm – 11pm with food served daily from 12pm. For information on quiz, steak and curry nights please visit The Duke's Head Facebook and Instagram accounts or www.dukesheadarmathwaite.co.uk.
Share It: