Cheers to West Cumbria's Beer Festivals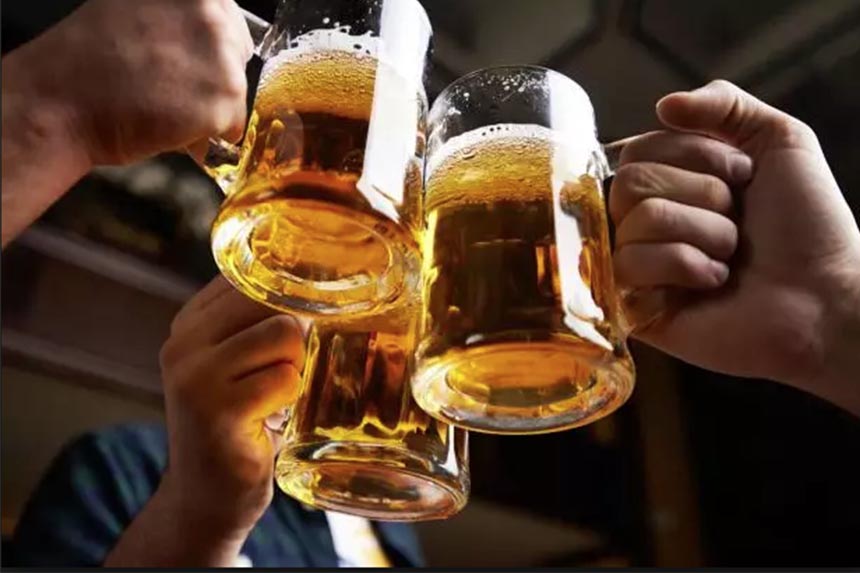 Take your pick of west Cumbria's biggest and best beer festivals coming up this season, cheers! 
The Lowther Club Real Ale & Music Festival 25 – 27 May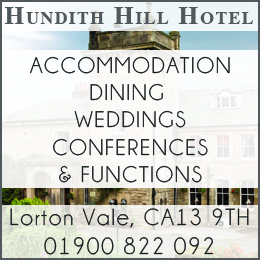 Voted the best CAMRA Club in the whole of Cumbria in 2017, The Lowther Club's second annual beer festival is set to be just as successful as you'd expect. Food prepared on the premises will accompany barrels of beer and cider choices, and a programme of live music is a highlight of the event. Friday night will see headline performances from Lee Adams and Soul Junction, while Saturday's line-up includes the Committed 2 Rock Choir, Kath & Bobs, Maverick, Emma and Holborn Hillbillies. And on Sunday you can sup whilst enjoying the rhythm and blues of The Misfitz.  
For more information search The Lowther Club, Whitehaven on Facebook.  
King George IV Eskdale 7 – 10 June 
Real food, real ale and a real welcome await at the popular King George IV Beer Festival, in the heart of the Eskdale valley. With over 150 real ales from breweries across the North West and beyond and a variety of ciders to sip, there are fully-stocked bars inside the pub and outdoors under the tipi. Freshly cooked food will be served throughout the weekend to the line the stomachs of festival-goers and live music on the Friday and Saturday night will entertain from 8pm until late. While beer is the name of the game, with a bouncy castle and Bucking Bronco this festival is great fun for the whole family.  
For more information visit www.kinggeorge-eskdale.co.uk  
Woolpack Inn Cider & Sausage Festival 26 – 29 April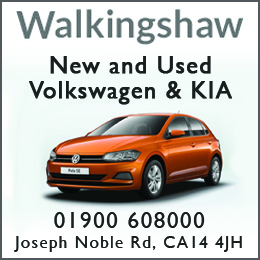 There are 2 months in the year which celebrate cider – October for harvesting and May for enjoying the pleasure of the crop. The Hardknott Bar & Cafe at the Woolpack Inn will host another friendly festival celebrating the very best of local Ciders and a scrumptious array of Sausages. Selected in 2017 to be CAMRA's Cider Pub of the Year in west Cumbria, you will find here a huge choice to savour and something to suit every taste a few days ahead of May. The owners extend a warm welcome and will impress with their extensive cider and perry knowledge.  
For more information visit www.woolpack.co.uk  
The Strands Beer Festival 11 – 13 May  
This well established festival draws in hundreds of visitors each year and over 40 real ales, each brewed in house by owner and brewer, Mark Corr. Since Mark and Lesley acquired The Screes, opposite Strands last year; this year's festival will be bigger and better than ever. With more brewing equipment, there will be more beer choices on offer and it is hoped that they will brew greater quantities of ale to supply to local outlets in future. Delicious food and live music from local bands will add to the festival feel.  
For more information call Mark or Lesley on 019467 26237 
Keswick Beer Festival 1 – 2 June  
The biggest beer festival in the North of England returns for 2018. The 22nd anniversary of Keswick Beer Festival will include everything that the popular festival is famous for, not least a huge selection of great beers and ciders, plus one or two other tipples loved by the loyal Beer Festival regulars. But if you don't go for the beer go for the electric atmosphere, both inside the huge marquee and outside on the grass. Live music is lined up for both Friday and Saturday night, from The Gaslighters, The Understudies, Soul Street and The Moobs. So sit back, sip up and enjoy whilst raising money for two very worthy causes, Keswick Lions and Rugby Club.  
For more information visit www.keswickbeerfestival.co.uk  
Egremont RUFC Beer Festival 15 – 16 June  
Bleach Green will once again host the Egremont Rugby Union Football Club beer festival this June, with a whole load of new tipples and a stellar line-up of entertainment. As well as 18 real ales and a bar dedicated just to cider, this year will also see the addition of a gin bar – with over 20 different types of the jolly juice to choose from. On Friday night live music from The Roosters and Don Mackay will kick things off, while Saturday's line-up includes The Postcard Band, Goosey Tyson and Five and Dangerous.  
Gosforth Hall Inn Beer Festival  25 – 27 August  
West Cumbria's CAMRA pub of the year 2017 returns with its annual beer festival over the August Bank Holiday weekend. As well as an array of real ales on tap, drinkers can enjoy a hog roast, a BBQ and live music throughout the weekend, in the spectacular setting of the recently refurbished beer garden. A great way to top off the summer.